Toward a Convergence Economy: Leapfrogging to a Post-Pandemic Society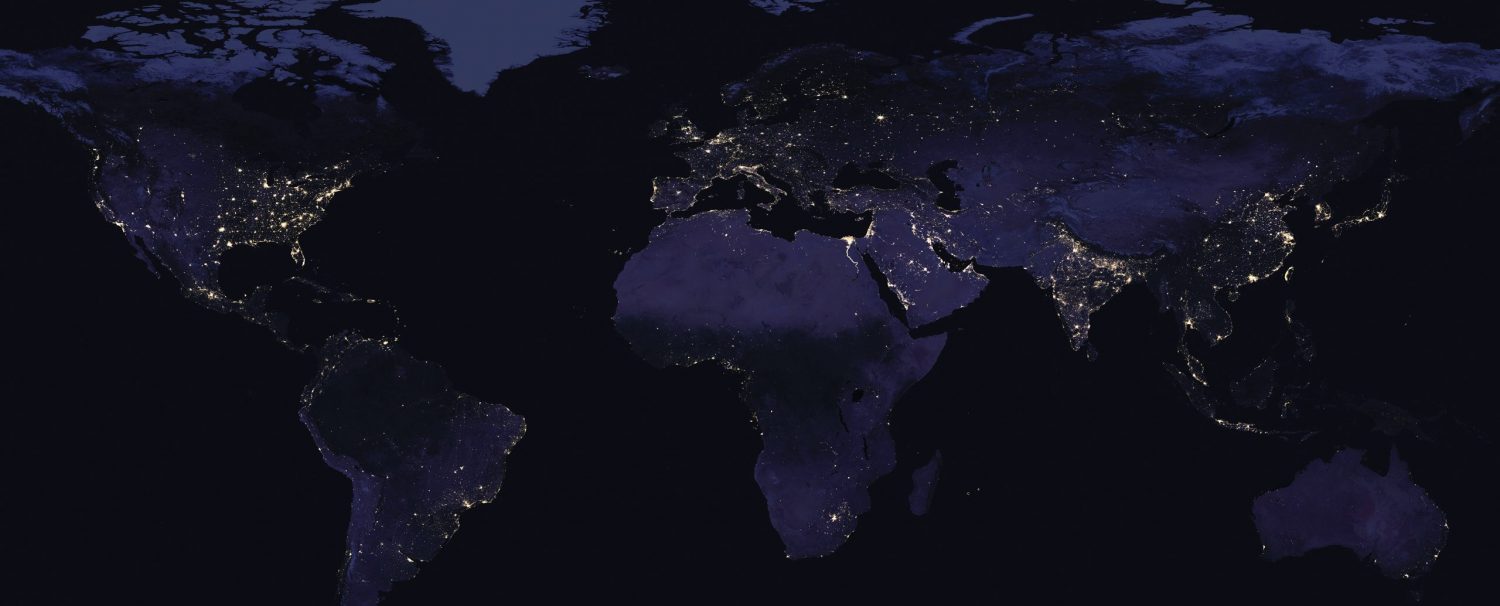 Among the many things the COVID-19 pandemic has been, it is a perfect storm of health and economic factors converging to produce a wicked problem for governments worldwide. Laurette Dubé has been researching the greater-than-the-sum-of-its-parts aspects of health and economic convergence for more than a decade in her role as a professor and researcher at McGill University's Desautels Faculty of Management, and as Chair and Scientific Director, McGill Centre for the Convergence of Health and Economics (MCCHE). Dubé explains why this crisis was inevitable, and how the accelerated Industry 4.0 digitization forced upon us by the pandemic may power a leapfrog strategy to a convergence economy. 
Laurette Dubé
The COVID-19 pandemic forces questions about the order that has prevailed since the onset of the first industrial revolution, i.e., the Rest converging with the West. This model of economic convergence has brought tremendous social and economic progress. As the world embarked on a relentless quest for national and global economic growth, consumer lifestyle and industrial supply chains and markets progressively replaced traditional livelihoods and local communities and systems in most of the world. Over recent decades, transportation and communication technologies have powered ever-increasing speed and connectivity, at least until the COVID-19 pandemic hit. Controlling the spread of the virus that emerged in a wet market in Wuhan, China, has proven to be more challenging than containing the cholera epidemic in 1850s London before Dr. John Snow traced its source to the Broad Street pump. Beyond clear differences in the physical speed of propagation of the virus per se between the two epidemics, challenges planning the recovery and beyond for the COVID-19 pandemic are woven in the fabric of modern economies and societies, in particular at the intersection of health and economic systems.  
The development of both health and economic systems has been and is still being powered by science, technology and innovation, which depending on estimates, accounts for 50 to 80 percent of all social and economic progress that has accumulated across industrial revolutions. This Western-centric linear pattern powered by the efficiency of disciplinary and sectoral silos has however fueled a structural divide between economy and society, producing a set of interconnected grand challenges such as inequity, universal health, lifestyle-related health care, climate change, resource scarcity, and others confronting traditional and modern economies.
These have been threatening the financial viability of individuals, businesses, and governments in industrialized and developing countries alike. These externalities are making the regular occurrence of extreme adverse events, including but not limited to COVID-19, a new normal. The pandemic, by its immediacy and the digital-powered nature of individual and collective responses, may be the tipping point for societal-scale redress to this prevailing and vulnerable order. 
As the COVID-19 pandemic is accelerating our journey in an Industry 4.0 era that blurs the boundaries among the biological, physical and digital realms, a different type of convergence may be possible by innovating the way we innovate on both sides of the structural divide between economy and society, supported by a novel convergence within and between basic, life, behavioural, and social sciences. In such digital-powered reimagined convergence, the economic, social, environmental and health trajectories become interwoven within and across jurisdictions, building resilience throughout by redefining science, innovation and growth at the same time as we reinvent every day life. Individuals and organizations from across disciplines and sectors can be brought together to foster the design, production, promotion and deployment of portfolios of real-world solutions that can only reach societal-scale through a next-generation combination of behavioral change and ecosystem transformation, i.e, designing, building and navigating the convergence economy boat all at the same time. 
Industry 4.0 digitization is now enabling finer-grained linkages between human behavior components and the ever more dynamic and interconnected real-world contexts created in real time by innovation pipelines, delivery systems, supply chains and markets. Consequently, convergence is an interdisciplinary and solution-focused concept that leverages innovation from precision medicine, neuroinformatic, analytics (behavioral, business and systems) as well as other disciplines that have integrated AI and other digital technologies to improve economic, social and commercial outcomes. By integrating this wide scope of disciplines, convergence helps make commercial and/or social solutions more adaptive by facilitating more precisely targeted, better differentiated, scalable, and impactful solutions than prior standard practice.
We have perfected the development of this convergence approach through more than a decade of work in food convergence innovation with partners at community, city, province/state, and global levels, with a worldwide network of special COVID-19 platforms spreading from Quebec, to the rest of Canada and elsewhere. The same way digitization and artificial intelligence in the precision pharmacogenomics and medicine realms will hopefully produce a COVID-19 vaccine and cure faster than for previous pandemics, precision convergence science and innovation may do the same for the everyday lives of individuals, businesses and society to support lifelong wellness and resilience in all its physical, mental and financial dimensions, during recovery and beyond. 
At the individual level, expanding upon a unique combination of behavioural, social, economic, and systems sciences, convergence science adds layers that bring together neuroscience and artificial intelligence (AI) to capture the full richness and scope of rational and non-rational real-world human behavior as it unfolds in real time over a person's lifespan, in ever-changing conditions and in his/her diverse roles as consumer, producer, and citizen, translating in immediate and long term outcomes for individual, business and society.
With the western lifestyle spreading over the world, materialism has become a comfortable, reassuring addiction, so deeply ingrained that few even question its stranglehold on a society. What if materialism and the collection of possessions are not just a hollow promise of happiness, but a drain that steals the humanity and heart from a culture? What if the experience of the complex emotions of fear, hope, despair, faith, and motivation that has driven some of the most unique collaborations  during the COVID-19 crisis where to place a permanent slowdown on the hedonic treadmill that has sustained economic growth since the onset of industrialization? "Materialism" has been indeed placed under the microscope by the almost complete halt of commercial exchanges, compounded by home schooling and working, social distancing, confinement, and, for many, a significant income drop. 
Many are searching and may find alternatives to a commercial belief system that abandons too many and results in overworked lives that often feel worthless, without meaning or purpose. As with drug addictions, could some of the unusual ways of life forced upon all by COVID-19 be part of a solution to create a world from which one doesn't wish to escape. In fact, research shows that in contrast to previous financial depressions or pandemics, even retail therapy does not provide comfort. By one estimate, over 300 department stores could go under by the end of next year. 
What are the paths to the convergence economy for businesses and other organizations in public and social sectors for the post-pandemic recovery and beyond, including but not limited to retail businesses?  Businesses and other organizations, regardless of their sectors, size and geo-location, are key intermediaries between individuals and their everyday lives at home, at work and in the community. Precision convergence is at the intersection point between individuals (with their biology, brain, and life-trajectory aspirations) and the professions, organizations, institutions, systems, and policies that support them in ever-changing contexts, including the virus emergence and pandemic management in its different phases. 
The COVID-19 response has clearly transformed many facets of the innovation pipeline and operations as well as supply and demand within and across sectors, with digitization in all its forms having played a key enabling role in more than one way. For instance, a leading genomic company in South Korea specializing in diverse precision medicine and pharmacogenomic solutions shifted gears in applying these technologies toward COVID-19 diagnostics, contributing importantly to the acceleration of national control of the pandemic. ELSE, an IBM-led consortium grouping competitors with supercomputer-equipped national agencies and research centres, is now enabling basic and life scientists worldwide to accelerate the omics sciences characterization of the virus and hopefully produce a vaccine and cure. In the agri-food sector, where global connectivity in the agro-industrial complex has faced major disruption, novel connectivity has emerged with national, state/provincial, city and even community food systems to enable affordable access to all through connecting unused farming, processing and logistic capacity with surging demand for social support. In all of these sectors, it is likely that mutual interests of actors throughout jurisdicitions will maintain and expand upon such connectivity, be it only for more transparency and resilience. 
Turning to society, the wartime policy that most political leaders have appropriately used to place individuals, businesses, the economy and society on pause to flatten the curve and control the crisis is likely to have limited applicability in the peace-time post-COVID world. So are conventional innovation policies, or any single sectoral policy for that matter. Moving toward a convergence economy requires changes at different levels: individual (livelihoods, lifestyles); professional (mindset, skill and practice); organizational (innovation pipelines, business models, practices and strategies; supply chains and markets); and systemic (design, policy, political economy, and culture). Solutions within each of these levels as well as boundary-spanning collaborations across diverse disciplines, sectors, and jurisdictions are needed. COVID-19 may have accelerated the markedly different style and focus that are needed in moving from economic convergence to convergence economies. These include (1) an aspiration for purposive and directional innovation that pervades health and economic goals on both sides of the economy-society divide; (2) pragmatic focus targeting individual and collective solutions in core activities and programs of each and all actors; (3)  global aspirations, regardless of the entry point taken for specific solutions.
Economies and societies in the past have been able to steer away from danger. The pandemic has raised questions for individuals, business, and society about what sort of future we want, what are individual and collective roles—including the role of business, civil society and government—in moving from economic convergence to convergence economy.
The world needs re-imagining more than ever. This is true for our everyday lives as much as for everyday science, business and society. This new and improved way of doing things is meant to be not just marginally better, but to produce quantum leaps, particularly at the health and wealth intersection. A convergence economy may pave the way to one of those quantum leaps needed to re-imagine the world.  
Laurette Dubé is Chair and Scientific Director, McGill Centre for the Convergence of Health and Economics (MCCHE).