From the Editor / L. Ian MacDonald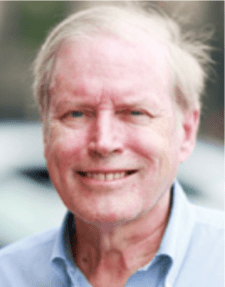 Welcome to The Year Ahead, our take on upcoming events in Canada and around the world. 
As much as prediction and prognostication can be a mug's game in this age of shock-and-awe politics, there are certain trends and events that we can scrutinize, analyze and contextualize. As usual, we have our crack team of contributors doing just that. With a federal election coming in Canada October 21st, the fate of the Trump presidency to be determined in the United States, and geopolitical tensions unfolding globally that could impact both, we've got all the 2019 policy and political implications covered.
To open, we have John Delacourt, vice president of Ensight Canada and former director of communications for the Liberal research bureau, on the latest high-value-target voters, with Bridging the New Great Divide: Reaching the 'Persuadables'.
It's not a term new to politics, but Abacus Data Chairman Bruce Anderson is using it to describe the 27 per cent of Canadians who have yet to make up their minds about who they'll vote for in 2019. Delacourt writes about that battlefield, and how it may influence the role social media play in the first Canadian election since revelations about their propaganda use unleashed concern about the weaponization of Facebook and Twitter. 
For a look at the year ahead for the federal Liberals, we've got veteran strategist Pat Gossage, who spent years as press secretary to Prime Minister Justin Trudeau's father, Pierre, and knows his way around what was once known as the natural governing party. In Election 2019, the Liberals: Unique Strengths vs. a Weak Opposition, Gossage assesses the lay of the land for the younger Trudeau as he bids for re-election. 
In Election 2019, the Conservatives: Challenges and Opportunities, Policy contributing writer, Earnscliffe Strategy Group principal and veteran Conservative sage Geoff Norquay offers a similar tour d'horizon for the Tories, encompassing Andrew Scheer's leadership, resisting the pressure from the Trumpian right and the potential threat from bolted Conservative Maxime Bernier and his new People's Party.
Green Party Leader Elizabeth May is bracing for her fourth federal election heading the environmentally-rooted party that has been gradually mainstreaming over the past two decades in North America and elsewhere. In Election 2019, the Green Party: Climate Change is the Issue, May vows to put integrity—her own and that of the planet—ahead of political expediency.
The economic statement delivered by Bill Morneau on November 21 signaled, among other things, what the Trudeau government's priorities will be heading into the election campaign. We're pleased to have former Parliamentary Budget Officer Kevin Page, now president and CEO of the Institute of Fiscal Studies and Democracy at University of Ottawa, and economics student (Matt) Jian Shi filing on what the numbers mean in The Fiscal Update: Do Modest Deficits Matter? 
Meanwhile, in Washington, after two years of Donald Trump's disruptive presidency, power has shifted somewhat. The Democratic Party's blue wave in November's midterm elections produced a majority in the House of Representatives that could make a significant difference in the nation's daily political narrative. Earnscliffe Principal and former U.S. diplomat Sarah Goldfeder has that briefing in How will the 116th Congress Drive the Conversation?
In our Canada and the World section, former Ambassador Jeremy Kinsman addresses Canada's most pressing foreign policy challenges, from dealing with Donald to dealing with China, in Canada Amid Chaos: Quo Vadis? Our issue piece is Pipeline Politics and what we Share, a submission from Chris Bloomer, president and CEO of the Canadian Energy Pipeline Association.
And, last but by no means least, columnist Don Newman lays out the ways in which, between contentious pipeline politics at home and Trump, trade wars and Brexit on the international front, the Trudeau government will have to avoid being blown off-course in the months heading into the election. In Events, Dear Boy, Events, Newman surmises that, "As we greet the new year, there will be more than enough that can be predicted on politicians' plates. And then, of course, there will be more." 
No doubt. Welcome to 2019.