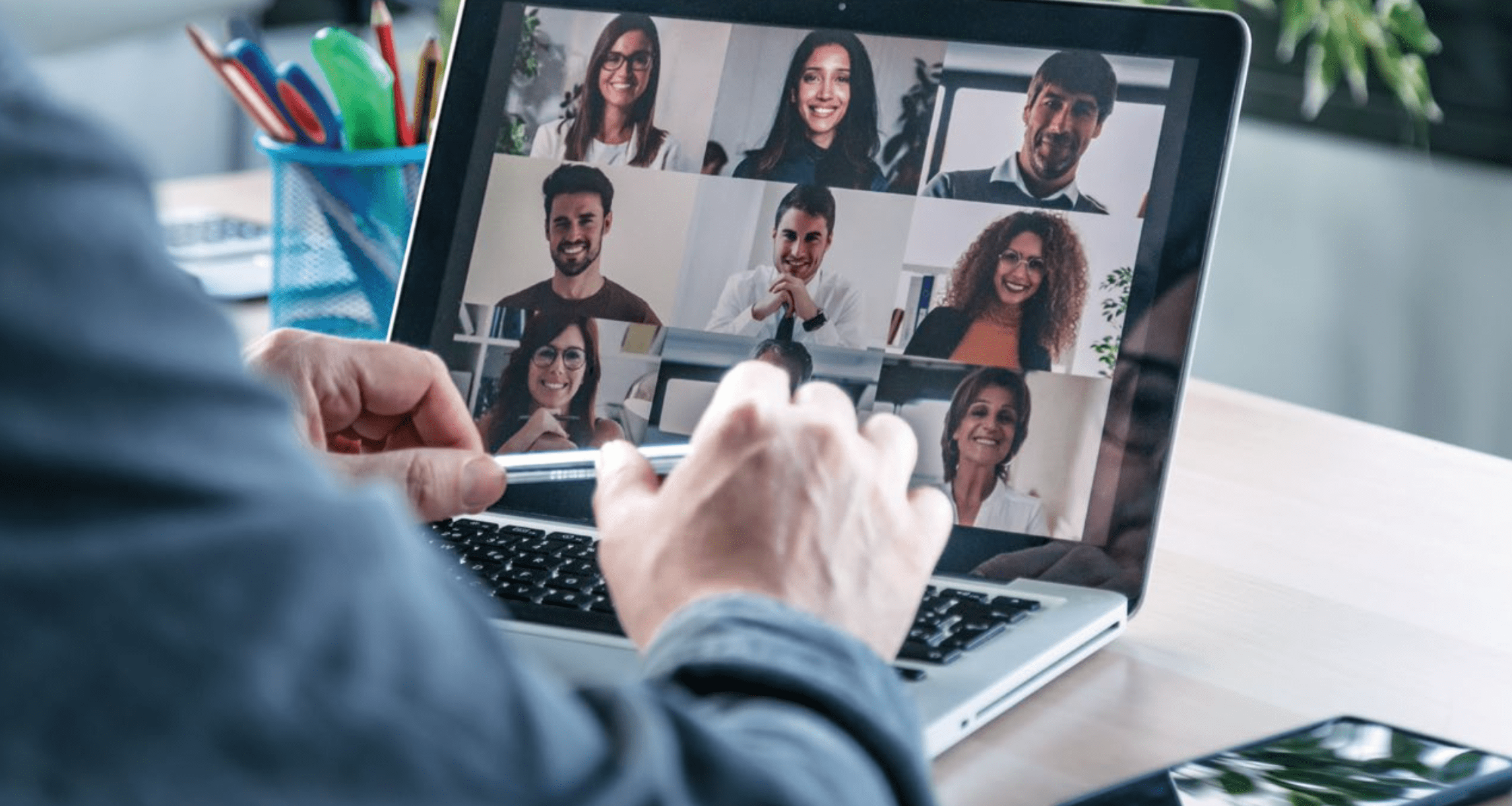 John Delacourt
I will call the pandemic, once it's finally in the rearview mirror, "The Reading Time." And I'm not simply referring to the books on the shelf that I have read or re-read (and that end up in background on every Zoom or Teams call I'm on). I'm thinking of the reading that we have trained ourselves to do in public affairs and government relations, as we have relied on communicating by hostage video.
Here's what I mean. In Master of the Senate, the third—and, to my mind, the best (so far)—of the first four volumes of Robert Caro's five-volume biography of Lyndon B. Johnson, there is a chapter that provides a window into the inner workings of Johnson's mind. Caro relates how this consummate political animal would train his staff to "read" for the information a simple, transactional conversation would provide—if you knew what to look for.
"Watch their hands, watch their eyes," Johnson instructed them. "Read eyes. No matter what a man is saying to you, it's not as important as what you can read in his eyes." He told them to read between the lines for men's weaknesses, because it was weakness that could be exploited. "The most important thing a man has to tell you is what he is not telling you," he said. "The most important thing a man has to tell you is what he's trying not to say."
The LBJ portrayed by Caro is at once a cautionary character, a Trumpian prototype who seems all id and appetite for power and influence, yet he is also a fascinating contradiction, gifted with a perceptiveness and sensitivity that garden variety narcissists do not have. As Caro writes: "Lyndon Johnson himself read with a genius that couldn't be taught, with a gift that was so instinctive that a close observer of his reading habits, Robert G. (Bobby) Baker, calls it a 'sense'; 'He seemed to sense each man's individual price and the commodity he preferred as coin.' He read with a novelist's sensitivity, with an insight that was unerring, with an ability, shocking in the depths of its penetration and perception, to look into a man's heart and know his innermost worries and desires.'"
Many of us who live by our virtual meetings may not have become so bloodless and Machiavellian as a Lyndon Johnson. Yet, we are now screen readers like never before, as "intel"—that dreaded word for the commodified mix of policy, gossip and punditry we trade on—has necessitated reading between the lines, for lack of access to the softer skills a conversation over coffee, or any actual person to person meeting, allows.
Communicating through a crisis also polarizes positions; any and every government is playing defence while those trading in information and providing counsel are on offence. It is a curious situation, because a great deal of what is discussed is not policy but process—not the "what" but the "how". Whether it has been the script of logistics management for vaccines, sundry consultations or timelines for legislation, the same dynamic has played out time and again. The ones on offence like me are looking for certainties, fixed dates, granular details. Those on defence, usually bereft of such content, are rightfully cautious about pinning Jell-O to a wall. So, our screen reading skills have sharpened, focusing on the between-the-lines, what poker players call the "tell" from the others around the table, and it all feels a little intrusive, too bluntly expressed and needlessly binary, like most things digital usually do.
Or maybe I'm just doing Twitter wrong. 
Over the first few months of this neverendemic, many predicted that we were witnessing a transformation in how we work, communicate and transact with one another (or in this line of work, often all three at once) that the pandemic had only accelerated. Here in Ottawa, Shopify's Tobi Lutke was one of the first ones out of the gate more than a year ago to announce this transformation was irrevocable, announcing the company would keep its offices closed until this year and, going forward, would allow most of its employees to work from home. In December 2020, Jamie Iannone, the CEO of Ebay, stated in a BBC interview that four years of projected change and growth for the platform had occurred over four quarters. We're all eager to make the great, 5-G-fortified, leap forward it seems. 
Many who work just off Parliament Hill are not so sure this will be the new workers' paradise. To go from meeting to meeting on screens all day creates siloed perspectives like never before. The complexity of any issue is often predicated on how interconnected it is to other policy decisions. The web of causes, considerations and projected effects that go into any policy initiative is not virtual at all; it is real. And this is what many of us have been missing and trying to patch together in our day-to-day working lives: the wider view, the deeper perspective.
There is a different kind of reading that we've all been missing, and that I believe many in my profession are eager to get back to: it's not reading the room, it's reading the field. In the course of daily interactions, convening events that allow one to circulate and talk to people whom you would not have any opportunity to see if you were solely focused on the conversations that occur virtually, a composite picture emerges of the larger policy landscape. It's the ability to ask questions outside of a meeting agenda, to listen to perspectives that may not seem germane to what brought you to a conversation … from such interactions inspired ideas and creative solutions often emerge. I think it's these serendipitous moments of connection that we've all been missing. 
We may never return to way things were before, but I doubt we'll want to rely solely on the reading skills we've developed through this crisis. The world we work in requires a way of interacting that's a little warmer, a lot less controlled. Yes, it's sometimes awkward but always a more human and richer experience. As we tentatively start to hope once again for the end of this, I'm predicting the end of the reading time will bring about the renaissance of people time.  
Contributing Writer John Delacourt, Vice President and Group Leader of Hill & Knowlton public affairs in Ottawa, is a former director of the Liberal research bureau. He is also the author of three novels.