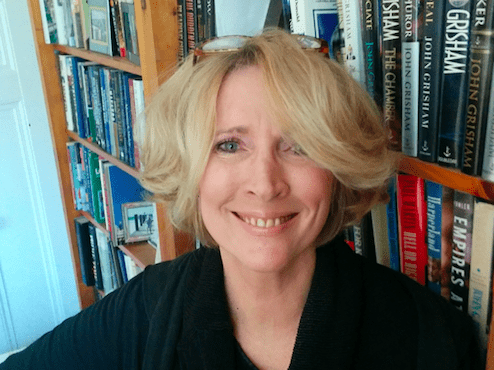 Lisa Van Dusen
Welcome to our second annual issue on innovation, again in partnership with the Rideau Hall Foundation. The RHF is an independent charitable organization established by former Governor General David Johnston to mobilize ideas, people, and resources to encourage and recognize excellence in innovation. In our two years of collaborating with the RHF, we've come to truly appreciate its value as both a catalyst for Canadian ingenuity and a collegial partner. We particularly want to thank Barbara Gibbon, the RHF's director of innovation, for her invaluable contribution to this issue. As associate editor of Policy, I filled in for our editor, L. Ian MacDonald, as editor of this issue. 
This year marks the inaugural Canadian Innovation week from May 22-31. Our issue opens with MacDonald's Q&A with federal Innovation Minister Navdeep Bains ahead of that landmark and on the heels of his recent announcement of the five superclusters chosen to receive $950 million in public and $950 million in private funding to establish sectoral innovation hubs across the country. 
Former clerk of the Privy Council and current BMO Financial Group vice chair Kevin Lynch launches our package of excellent contributions from the five innovation superclusters, which represent a combination of technology-enhanced modernization of Canada's legacy natural resource sectors and doubling down on 21st-century tech wizardry, with Why Superclusters Matter. 
From the Halifax-based Ocean Supercluster, Matt Hebb writes that the initiative will provide a platform for collaborative R & D and boost innovation in the ocean economy by distributing investment risk across the consortium. From the Montreal-based Scale AI Supercluster, Alain Dudoit writes in French that we are helping shape a new global supply chain platform and bolstering Canada's early leadership in artificial intelligence (AI). Jayson Myers of the Advanced Manufacturing Supercluster says it will enable us to address some of the most important challenges inhibiting the competitiveness and growth of Canada's manufacturing and technology sectors. Bill Tam writes that the Vancouver-based Digital Technology Supercluster will support large-scale economic growth, generate jobs and create new opportunities for Indigenous communities. And, Protein Industries Canada CEO Frank Hart explains how the new agriculture supercluster will scale up the industry's technological transformation of recent years to take Canada to a new level of global competitiveness.
Beyond the superclusters, Business Development Bank of Canada President Michael Denham describes the way in which a major boost in its Women in Tech fund in Budget 2018 will help level the start-up playing field for women-led tech companies. Kelly McGregor, manager of Communitech's Fierce Founders program for women entrepreneurs, reports from the front lines of that effort to help women close the start-up gender gap. In an invaluable look at innovation from the inside that's a must-read for policy makers, Amielle Lake, Barry Yates and Laura Lam from Entrepreneurship @UBC ask whether in Canada's start-up ecosystem, we're playing "not to lose". And, we have excellent insight into the journey of innovation and what governments can do to improve their investments from Questor Technology CEO Audrey Mascarenhas. Mascarenhas is a 30-year veteran of both the oil patch and clean energy, and her perspective on innovation is infused with that wealth of experience.
In one of our favourite entries in this issue, the wonder boys at Montreal visual effects and animation studio Cinesite—Dave Rosenbaum, Nick Glassman and Tyler Werrin—describe the fascinating innovation culture of filmmaking (If you're watching Avengers: Infinity War, you'll catch Cinesite's special effects contribution in the credits). And still in the realm of media, Thomson Reuters Vice President Shawn Malhotra lays out how perpetual innovation made one of Canada's most recognized brands the world's largest multimedia news agency. In the social innovation sphere, World Wide Hearing founder and Governor General's Innovation Award winner Audra Renyi provides an amazing window on how innovation, to her, has been a story of overcoming obstacles and applying lessons from every aspect of life. From the far North, Arctic Inspiration Award winner Trevor Bell tells the fantastic story of how SmartICE is helping Inuit communities navigate melting sea ice with the help of technology.
In our Canada and the World section, contributing writer Jeremy Kinsman warns that Donald Trump may bring his disruptive agenda to the Charlevoix G7. And, as officials preparing for Charlevoix prepare their arguments for sustainable energy, Canadian Nuclear Association President John Barrett briefs them on his case for making nuclear part of the mix. 
Last but by no means least, the great Don Newman has a column about the Trans Mountain pipeline standoff.
Enjoy the issue.  
SaveSave
SaveSave
SaveSave