The Importance of a Well-Timed Pause in Getting Bill C-69 Right for All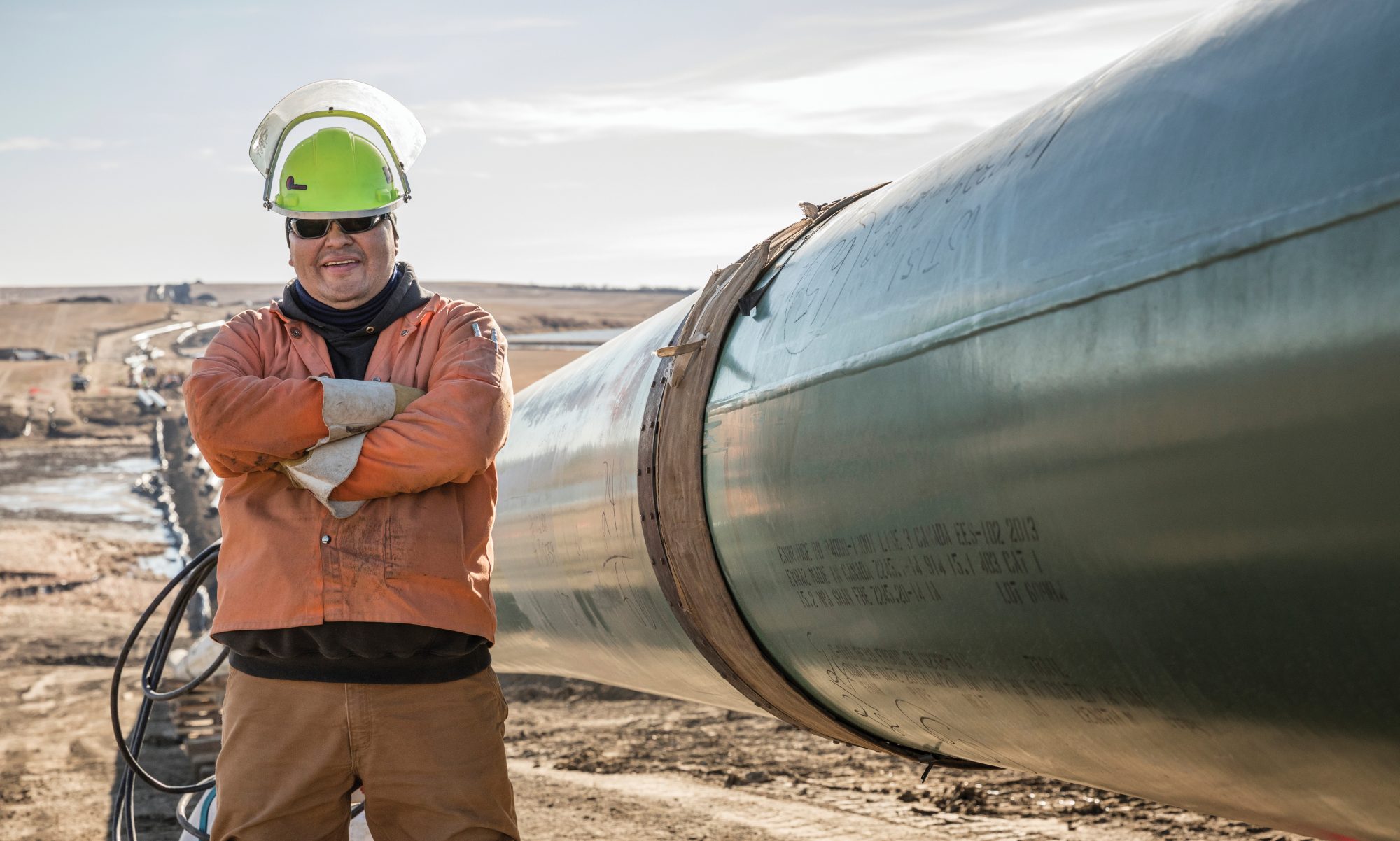 Canada enjoys competitive advantage from democracy, the rule of law, well-trained workers, natural resources and geographic proximity to as well as trade agreements with the world's major markets. But Enbridge EVP Bob Rooney also notes that "according to the World Bank's Ease of Doing Business index, Canada ranks 34th out of 36 countries in average time to get regulatory approval for construction projects."
Bob Rooney 
When working to a tight deadline, it's easy to forget the importance of a well-timed pause. Yet, it is the pause that allows us to step back and refocus on core objectives to ensure we are getting things right. There is a tight deadline looming as Canada's federal government seeks to implement a comprehensive policy package designed to advance core environmental, social and economic goals. As can be expected, there are many moving parts associated with attaining these admirable and important goals. Canadians would benefit if we all took a well-timed pause to refocus on what matters most—getting the policy framework right for Canadians. 
The Pan Canadian Framework (PCF) sets out a comprehensive emission reduction plan, including carbon pricing (output based pricing system), clean fuel standard and methane regulations. Bill C-69—a bill to repeal and replace both the Canadian Environmental Assessment Act, 2012 and the National Energy Board Act––is designed to enhance public confidence in the regulatory system. While C-69 also seeks to "enhance competitiveness by developing a system for timely and predictable decision-making, which provides certainty to investors", this objective has—until recently—taken a back seat to emission reduction and Indigenous engagement efforts. A recent joint government-industry collaboration (Canada's Economic Strategy Table on Resources of the Future) made strong recommendations in support of economic growth; these recommendations still need to be integrated into regulatory and climate policy.
The sum of all the parts could add up to a healthier investment climate and public confidence in Canadian institutions—which, in turn, will allow Canada to seize the opportunity to meet global energy demand while materially reducing global emissions and ensuring that Indigenous people and local communities benefit from energy development. 
Governments and industry appear to be increasingly focused on the right mix of things. The long-term competitiveness of Canada's energy sector depends on getting environmental, diversity and Indigenous policy right—just as it depends on a globally competitive fiscal policy environment. The question that lingers amid Canada's highly polarized political debate is whether we are, in fact, getting the policy framework right. That is, when all these moving parts stop moving will we have achieved our goals? 
Let's take a moment to take stock.
These are uncertain times. The post-Second World War global order is under serious stress from protectionist and nationalist forces, while public confidence in institutions is greatly diminished. Rising global debt—almost $250 trillion in personal, corporate and government debt in March 2018—a strengthening U.S. dollar and rising interest rates threaten the stability of our global financial system. Meanwhile, climate change, disruptive innovation and digital technologies are reshaping our world.
In a world awash in uncertainty, capital is seeking safe havens and Canada should be high on the list. We have so many advantages—from strong democratic traditions and the rule of law to a generous natural resources endowment, well-trained people and relative proximity to the world's major consumer markets, including the U.S. and Asia. It is also worth noting that Canada is ranked fourth out of OECD countries for environmental policy stringency. Yet, according to the World Bank's Ease of Doing Business index, Canada ranks 34th out of 36 OECD countries in average time to get regulatory approval for construction projects. We have certainly seen evidence of this in the context of pipeline approvals. This ranking goes part of the way to explaining why outbound foreign direct investment by Canadian companies increased from approximately $60 billion in 2013 to $100 billion in 2017, while inbound FDI fell by nearly half to $30 billion.
Nevertheless, recent developments point to green shoots of optimism in the Canadian energy sector. LNG Canada announced in October that it will proceed with a $40 billion export facility in Kitimat, B.C.; the energy provisions of the United States Mexico Canada Agreement (USMCA) signal that North America is likely to maintain its deeply integrated energy market and supply chains; Enbridge's Line 3 Replacement Project is on track for completion in Canada by the end of the year; and the TransMountain expansion project has a potential (albeit challenging) path to completion. Not only do projects have a path to approval under the existing regulatory framework, they've progressed while advancing core environmental and social goals. 
Even as policy debates continue to be waged, significant forces are driving the energy sector to take action to enhance its economic competitiveness, and to align with broader environmental and social policy goals. Most notably, as global energy supply moves from scarcity to abundance, consumers are free to choose energy that, in addition to being safe and reliable, is also cheaper, cleaner and more convenient. Similarly, Indigenous people and local communities—backed by social norms and court decisions—are asserting greater influence on the future of energy production and infrastructure. 
These forces—often but not always supported by government policy in Canada—have already had major impacts on energy systems here and abroad. Three examples are instructive:
1) Competitive renewables and integrated solutions
Renewable energy costs have fallen dramatically—to the point that they can now compete for capital with fossil fuel projects. For instance, solar  photovoltaic (PV) costs dropped more than 70 per cent between 2010 and 2017. Over the same period, the cost of onshore wind dropped approximately 23 per cent while the average cost of offshore wind dropped 13 percent to $0.14/kWh. 
While the competitiveness of renewables will continue to improve, relatively low average capacity factors (under 25 per cent for solar and less than 40 per cent for wind) mean that conventional fuels will play a significant role well into the future. 
2) Cleaner oil and gas
We hear less about competitiveness gains made within the Canadian oil and gas sector. According to IHS Markit, operating costs in the oil sands have fallen—on average—by 40 per cent since 2014, while emissions intensity dropped 21 per cent between 2009 and 2017. Some new oil sands production is expected to have an emissions profile below that of the average barrel refined in North America. Suncor, for example, reports that the emissions profile of its Fort Hills facility will be four per cent lower than the average barrel refined on this continent. 
Similarly, LNG Canada—which will receive a significant amount of power from hydro sources—is billed as the cleanest LNG export facility in the world. There will be globally significant emission reductions if Canadian LNG displaces coal use in China. As Canadians, we should be proud of these efforts. We should also be advocating for the use of Article 6 of the Paris Agreement, which would give Canada credit for helping to reduce global emissions.
3) Improved Indigenous engagement and economic opportunity
Just as Canada's energy sector is poised to compete globally on cost and carbon, the sector is focused on improving both diversity and Indigenous engagement. At Enbridge, we've come to understand—viscerally—that expectations of pipeline companies have changed dramatically. We've learned that although what we do to improve pipeline safety and environmental protection is essential, how we do it is equally important. In our business the how is all about relationships.
As a linear infrastructure company with assets across North America, maintaining strong relationships with Indigenous nations and groups is no easy task. We work regularly with more than 200 Indigenous nations and groups in Canada and 30 federally recognized tribes in the U.S. Our Line 3 Replacement Project—which replaces 1,031 miles of existing pipe with state of the art pipe—is committed to deliver approximately $350 million in economic opportunity for Indigenous nations and groups during the project phase, with more opportunity available over the lifecycle of the asset. This result illustrates just how important energy infrastructure companies are in contributing to Indigenous economic reconciliation efforts. 
Much has changed recently to better align the interests of the Canadian energy sector with the government's key policy objectives. Despite what we tend to hear in the news, Canada's energy industry is increasingly aligned with the federal government's core policy objectives: ensuring competitiveness, diversity, emission reductions and Indigenous economic reconciliation. If, as it should, Canada is going to help meet global energy demand while materially reducing global emissions and ensuring that Indigenous people and local communities benefit materially from energy development, then we need to make sure we get the policy framework right.
A well-timed pause on Bill C-69 will provide the opportunity to ensure alignment among the bill, the Pan-Canadian Framework and the Resources of the Future report. If we take the time to do this right, then we'll end up with a consistent policy framework that effectively integrates government and industry's core objectives. It is worth the effort.  
Bob Rooney is Executive Vice President and Chief Legal Officer of Enbridge Inc. in Calgary.