The GTA Shuffle is Done. On to the BBQ Circuit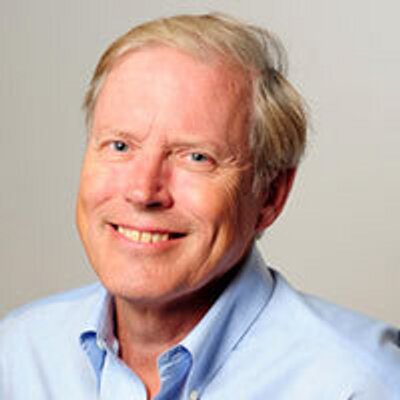 L. Ian MacDonald
The mid-summer cabinet shuffle was about getting the Liberal government past rough patches through to the October 2019 election.
And a lot of the campaign positioning from their perspective is about Ontario and Quebec, the heartland of Liberal dynasties going back to Laurier's time.
Ontario has been responsible for the last two majority governments, giving the Liberals 83 seats to 33 Conservatives and eight New Democrats in 2015 among its 121 seats in a House of Commons expanded from 308 to 338 seats. In 2011, the Conservatives won 73 seats to 22 for the NDP and 11 for the Liberals in a House in which Ontario had 106 seats.
In both cases, the majorities were delivered in the Greater Toronto Area. In 2011, the Conservatives won nine out of 23 seats in the city, area 416, and 21 out of 22 in suburban 905. In 2015, they lost every seat in 416, and all but three in 905.
So, it's no small coincidence that three of the five ministers promoted to the front bench are from the GTA. Mary Ng, the new minister of small business, is from a 905 Markham riding. A former appointments secretary in Justin Trudeau's PMO, and the winner of a byelection only last year, she obviously benefits from friends in high places.
Filomena Tassi, the new minister of seniors, is another first-term MP from the GTA, giving Hamilton a seat at the cabinet table. And former Metro Toronto Police Chief Bill Blair is a freshman member from a 416 Scarborough riding.
You could call it the GTA shuffle.
Another House rookie, Rhodes Scholar John Wilkinson from Vancouver, becomes fisheries minister, but his political challenge will be to contain opposition on the Lower Mainland to the Trans Mountain pipeline expansion.
There's nothing new about Pablo Rodriguez, a three-term Quebec MP before his defeat in 2011, and his return in 2015. As minister of heritage and multiculturalism, he'll be handing out a lot of cheques to interest groups and cultural stakeholders. He'll also be one of the senior organizers of the Liberal campaign in Quebec, as he was last time, when the Grits surged to 40 seats on the collapse of the NDP. 
With expected seat losses because of the TMX pipeline in the Lower Mainland and Vancouver, as well as in 905, the Liberals are counting on growing their Quebec deputation. They anticipate additional lost Quebec votes for the NDP under Jagmeet Singh. In those circumstances, it would not be out of the question for the Liberals to win 50-60 of Quebec's 78 seats, enough to return them to government, though perhaps short of majority territory of 170 seats.
The only minister demoted in the shuffle was Mélanie Joly, moved from heritage to tourism and official languages, largely because she messed up on the Netflix file last fall. While Netflix committed to $500 million of Canadian production over five years, there was no guarantee of French-language programming. Joly and the government also exempted Netflix from collecting and remitting sales taxes. The Quebec government and cultural community freaked out, and Joly's support in her own province evaporated.
In terms of managing the political agenda between now and the election, two ministers stand out—Dominique LeBlanc at intergovernmental affairs and internal trade, and Blair as minister of border security and organized crime prevention.
There will be no doubt in the minds of the premiers that LeBlanc speaks directly for Trudeau, his close friend since they were kids growing up in Ottawa. Intergovernmental affairs was Trudeau's own secondary portfolio.
There's no doubt where LeBlanc will be coming from—he'll be giving the provinces a full court press on the Liberal carbon tax plan, at a time when it is increasingly opposed by provinces, notably Ontario and Saskatchewan, with even Prince Edward Island joining in. He'll also be pushing the provinces to implement the Canadian Free Trade Agreement they agreed to last year, notably to reduced barriers to interprovincial trade (beer and wine are standard grievances, so is government procurement). Elections in Quebec this fall and Alberta next spring could also bring right-of-centre parties to government; the Coalition avenir Québec under François Legault and the United Conservative Party under Jason Kenney.
And then there's Blair. Border security involves processing and domiciling thousands of asylum seekers who cross into the country, either irregularly or illegally, depending on political outlooks. Reducing organized crime is a Toronto-centric story resulting from the frightening wave of gang shootings in the country's largest city.
Blair, as the former police chief of Toronto, is perfectly positioned to do something about that. But both his roles will bring him into regular contact with new Ontario Conservative Premier Doug Ford. They can't stand each other, going back to Blair's role as police chief in the confirmation of Rob Ford's crack cocaine habit when he was mayor of Toronto and Doug was a city councillor. 
A potential operational problem for both LeBlanc and Blair is that neither one of them has a department as such, and will be borrowing talent — LeBlanc from the Privy Council Office, and Blair from both the public security ministry and justice department. But both are fortunate in that PCO is there to do the PM's bidding, while Public Security Minister Ralph Goodale is the ranking member of the government, and a consummate team player.
Shuffle? Check. On with the barbecue season.
SaveSave
SaveSave
SaveSave