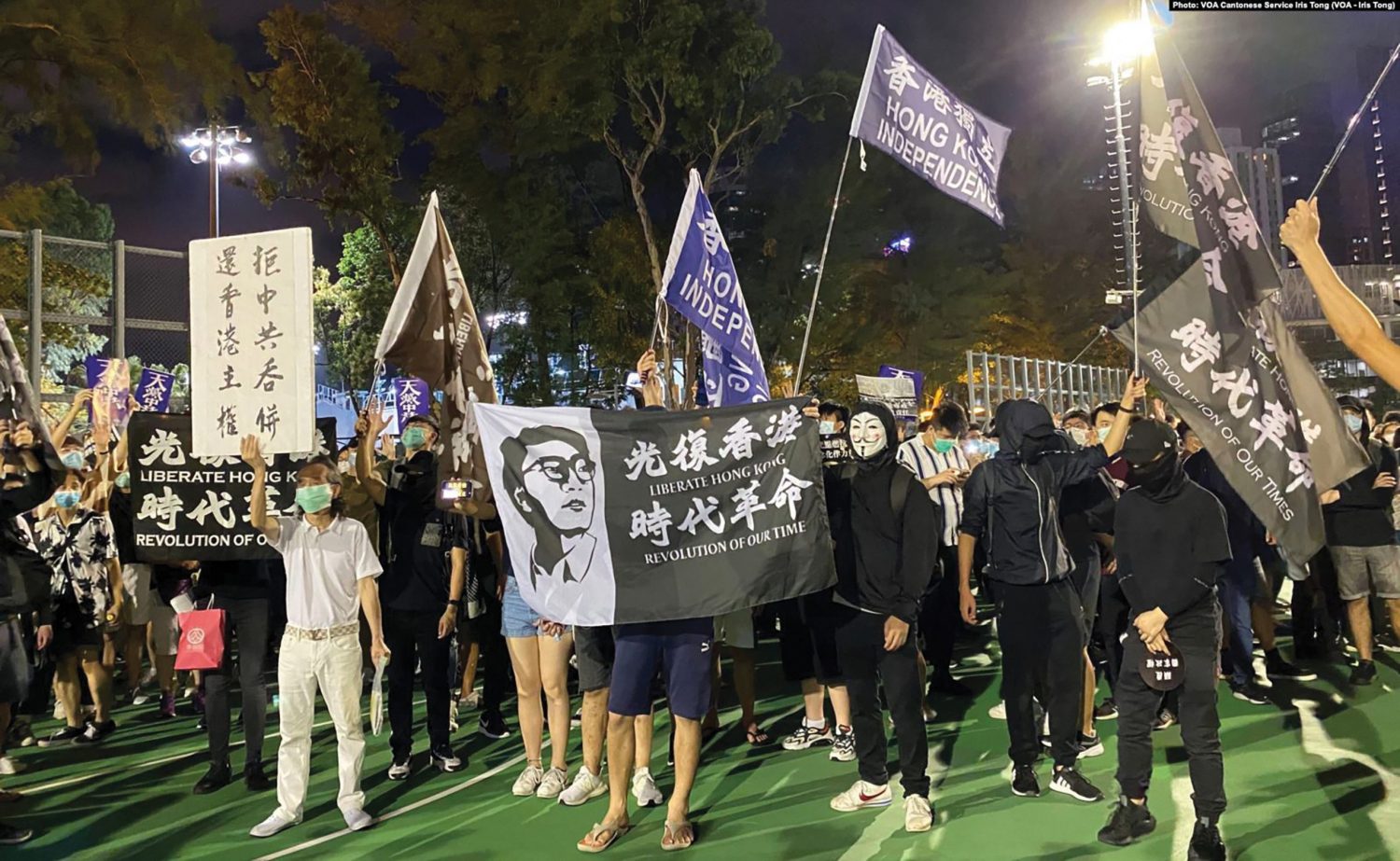 As China's behaviour on the world stage has been emboldened by the incompetence and unpredictability of Donald Trump, Beijing's abuses of power have become increasingly brazen. On issues from Hong Kong to Taiwan to Huawei, the economic stakes and intimidation tactics that served to mute criticism of China for more than a decade are proving less and less effective. As veteran China-watcher Robin Sears writes, "It is hard to understand what Xi's endgame is."
Robin V. Sears
Chinese president Xi Jinping has done serious damage to his country's global reputation, perhaps exceeded only by that inflicted by Mao in his declining years. This is not entirely surprising, since Xi clearly sees himself in the same vein, as a transformational leader. The statistics that track the reputational damage are brutal. In Canada, only 15 percent of Canadians today still hold a positive view of China—a fall from 58 percent 15 years ago and 43 percent when Xi took office in 2013.
More seriously, 85 percent of those polled by Angus Reid say they do not believe Beijing's COVID fables. China's failure to adequately protect African students from racist attacks has wounded them in many African countries. The EU countries are considering steps to block Chinese investment, as is Canada. The United States has seen two-way investment flows cut in half, and is actively trying to weaken the Chinese economy, especially in the tech sector. 
Even China's quiet march through multilateral institutions—implanting loyalists in executive roles in organizations from Interpol, to the UN Food and Agriculture Organization and the World Health Organization among many others—is now being pushed back on, with the support of some developing nations that China could have counted on the purchased loyalty of only two years ago. 
But it is China's use of personal protective equipment, especially masks, as a diplomatic card in an attempt to buy goodwill, that has failed most spectacularly in recent months. First, it was revealed that China canvassed the world to import PPE equipment in late December and January, when Beijing knew that COVID was getting out of control in Wuhan, that the epidemic was coming, but was strenuously denying it publicly. 
Then in March, when the pandemic went global, China started to manufacture masks in great quantities and offer them, often free of charge, to African and European nations. Canada's shipments, like many others, were returned when the masks were found to be defective or of shoddy quality. EU chief diplomat Josep Borrell called out China very directly, saying that China was fighting "…a struggle for influence through spinning and the politics of generosity." Since then, things have gone badly wrong for the Chinese spinners. 
Taiwan, an increasingly nimble competitor, also sent masks-—but theirs were of very good quality. Canada at first refused to criticize the Chinese shipment of unsafe equipment publicly, or to acknowledge the Taiwanese generosity by name. Days later, presumably after someone had whispered in his ear about how craven this appeared, Prime Minister Justin Trudeau offered a terse thanks. It took Trudeau some weeks to acknowledge that China had made errors in its early handling of the crisis, and even longer to join the call for the WHO to launch an independent inquiry into its mishandling of COVID. 
The first telling example of how Canada was beginning to turn away from China, and how badly wrong the game of diplomatic masks had gone was the leak of Ambassador Dominic Barton's harsh denunciation of China's games in a briefing to the Canadian International Council. Those who know Barton as the savvy global leader of McKinsey, and one of Canada's most experienced China hands, do not believe that the "leak" of his remarks was unplanned. 
Then came Beijing's move to impose Chinese Communist Party-style restrictions on free speech in Hong Kong. Claiming that it needs to fight terrorism, Beijing's plan would allow China's security and intelligence apparatus to operate in Hong Kong, and punish the usual authoritarian catch-all hobgoblins of "treason, secession, sedition and subversion". 
This has provoked a storm of criticism including a joint denunciation by Canada and key allies and a move to end Hong Kong's special trade and economic status by the Trump administration—criticized by some as effectively punishing Hong Kong instead of China. Then came the formation of a nine-nation group of parliamentarians to push for stronger measures on China's abrogation of its treaty obligations to the United Kingdom and Hong Kong.
The last British governor of Hong Kong, Chris Patten, denounced the nonsense that China needed to take this step for the security of the city, pointing to existing laws in Hong Kong which gave the government ample tools to challenge what Beijing called "foreign-sponsored terrorism." The U.K. then offered a fast track to citizenship to the 3,000,000 holders of the travel document issued before the handover—the British National Overseas Passport. Canada said to the 300,000 holders of Canadian citizenship and passports in the city that they were "welcome home" anytime.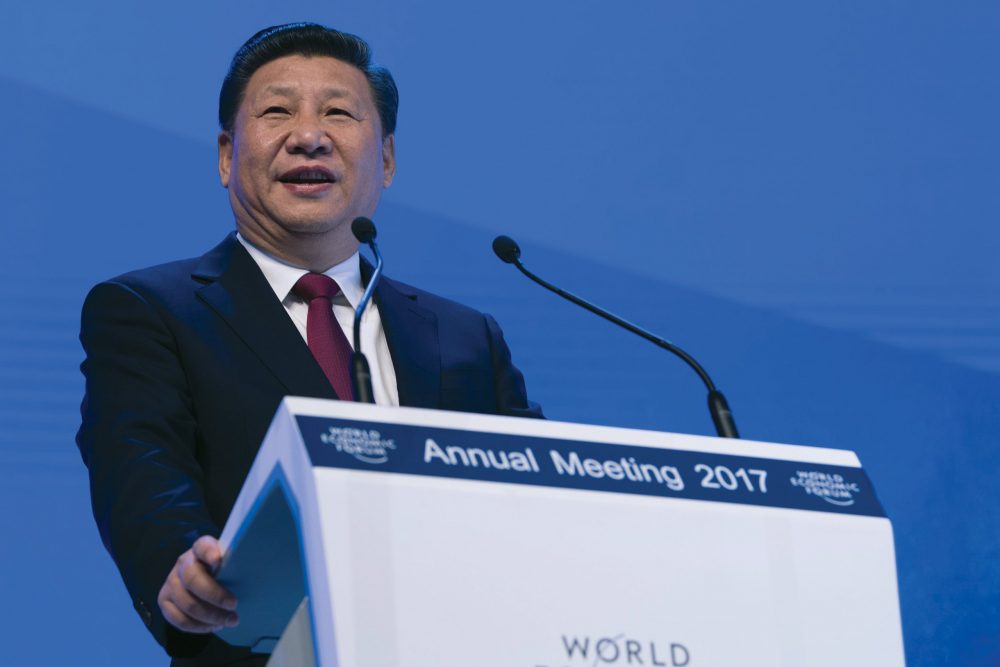 Senior Chinese diplomats of an earlier generation have shared with Western colleagues how embarrassing Beijing's behaviour is to them. They underline however, that it is the product of direct orders from the president and those around him. In private, leaders of an earlier generation say to trusted Westerners, "We have seen this movie. It was called the Great Cultural Revolution. We know how it ends." But how this sequel will end is perhaps not as clear as the veterans of the "Great CR". Today, China has nearly 150 USD billionaires. They have a lot to lose if China slides into protectionist isolationism and its provocative behaviour on the global stage incurs wider sanctions. Beijing has committed to nearly $2 trillion of investment overseas. Some of that in places like Ethiopia is already being threatened with takeover by angry national governments. It is hard to understand what Xi's endgame is. 
As a powerful nation of many millennia and a leader on the Asian stage, China must surely understand that if you provoke every one of your neighbouring states—with the exception of your fellow authoritarian, Russia—you will have encircled yourself with a ring of enemies. If you turn the Europeans from ambivalence to anger, and the Americans from rhetorical threats to active measures to weaken your economy, you face economic disaster at home. If your growth rate continues to slide and unemployment rises, you will imperil the steely grip of the Chinese Communist Party.
Another difference between today's self-destructive behaviour and the end of Maoism, is the rising status of Taiwan. President Xi has unwisely hitched his legacy to the unification of Taiwan with China. This will not happen, unless Xi is so foolish as to believe the world would stand by as tens of thousands of Taiwanese died in a bloody invasion, followed by a brutal occupation. The Americans, the Japanese and the South Koreans have been quietly building up their defence and security relationship with Taiwan. The Americans have stepped up high-technology arms sales, and permitted some U.S. diplomats and military leaders to visit the country for discussions on military and strategic co-operation.
Beijing's unrelenting pressure on Taiwan—attempting to freeze them out of multilateral bodies, flaunting a large network of spies and blackmailed local business leaders and politicians, and an unending stream of insulting threats to Taiwan's president, Tsai Ing-wen, re-elected just in January—have served to deepen Taiwanese determination to fight to maintain their status. The longer Canada fails in its efforts to win release of its two high-profile political prisoners, Michael Kovrig and Michael Spavor, the more intense will be the demands on the prime minister to increase pressure on China, in lockstep with the world's leading democracies.
Canada also needs to respond internally to reliable reports from several Chinese Canadian civil society organizations that they are subject to harassment and threats. Those who stand up for Taiwan, Hong Kong or Tibet in Canada are often swamped on social media platforms with insults and even death threats. In some cases, the threats have been delivered in person. Investigations, arrests and convictions should be one of the tools we use to punish the work of Beijing's paid enforcers in Canada. 
Instead of expelling a long list of offending diplomats—who will merely be replaced by officials of similar style and demeanour—we should call out the offenders by name and cite the results of investigations of their threatening Canadians. 
It already feels like ancient history that President Xi, at Davos days before Donald Trump's inauguration, appealed for global harmony:
"World history shows that the road of human civilization has never been a smooth one and that mankind has made progress by surmounting difficulty. No difficulty, however daunting, will stop mankind from advancing. When encountering difficulty we should not complain, blame others, or run away from responsibilities … Instead we should join hands and rise to the challenge. History is made by the brave."
It marked the highpoint of Xi's international status, which has declined badly since then. The man who appealed to the world to "join hands," risks becoming the pariah whose proffered hand world leaders will refuse. Not merely because post-pandemic hand-shaking will be out of fashion for a long time to come. But because it be folly domestically for those leaders to be seen shaking his hand. It was moving to see tens of thousands of Hong Kongers commemorating the Tiananmen massacre on June 4, as they have done for three decades, defying Beijing and their own government despite the risk of mass arrests. 
Meanwhile, President Xi presents an increasingly tragic figure whose diplomatic mask has indeed fallen.  
Contributing Writer Robin V. Sears, a principal of the Earnscliffe Strategy Group in Ottawa, previously served for five years in Tokyo as Ontario's agent-general in Asia, and later worked for another five years in the private sector in Hong Kong.