The End of the Beginning: What We've Already Learned about Pandemic Response
Canada's health care providers, policy makers and elected officials are already absorbing the lessons of success and failure from the COVID-19 pandemic. A key source of expertise in that process is HealthCareCAN President Paul-Émile Cloutier, who shares his immediate recommendations here.
Paul-Émile Cloutier
As the difficult—and in too manycases, tragic—lessons from the global COVID-19 pandemic continue to be learned as we go, there are two overarching ones to keep in mind: We underestimated the power of this virus and COVID-19 respects no geographic or social boundaries. 
Our own national battle against the invisible, insidious, and all-but intractable foe that is COVID-19 has conscripted not only dedicated and frontline health care workers but indeed every Canadian. "Stay home, stay safe" has been the mantra. 
Heeding the advice and direction of public health leaders such as Dr. Theresa Tam and her public health colleagues across the country, an overwhelming majority of Canadians are practising physical distancing. Together, we have helped "plank the curve" of the contagion in many parts of the country. Those efforts have helped keep our hospitals and health care systems from being overwhelmed, as has happened in other countries.
Hospitals, community-based health care professionals and, most recently, Canadian Armed Forces personnel have stepped up to fill the gaps in long-term care facilities besieged by COVID-19 cases. The vigilance and collective effort of Canadians have also helped advance the peak of the pandemic so that now, the data are beginning to show we may be through the worst of the pandemic sooner than was predicted just a month ago. 
The temptation is strong to ease up, to get back to "normal". However, now more than ever, we need the federal government to continue to work collaboratively with provinces, territories, municipalities, and Indigenous leaders to strengthen health care in Canada, especially in the recovery phase. 
We have seen the federal government quickly respond to shore up supplies and provide support to prop up the Canadian economy. Further action is needed to support both health research and frontline health care staff who are working flat-out to meet the soaring demand for health care services. And, we must all continue to do our part by continuing to physically distance to protect against another COVID-19 wave.
Our national response has been critical, but not nearly sufficient. Our focus going forward must be to develop a more robust public health strategy, one that recognizes and addresses the gaps in the system. Fighting this virus has been like waging a war and the pandemic continues to have the potential to wreak havoc in places where large numbers of people are in close contact, such as nursing homes, homeless shelters, and prisons. It is a tragic irony that as we have moved to shore up and prepare the health care system, residents of nursing homes and other long-term care facilities have borne the brunt of the COVID-19 scourge.
Experts such as Dr. Samir Sinha, Director of Geriatrics at Mount Sinai and the University Health Network in Toronto, remind us that long-term care facilities have dealt with influenza outbreaks and other infections themselves for decades. COVID-19 shows us clearly that a more integrated, systemic approach is required: one that is focused on protecting the health of those in care and the safety of those providing care. 
The COVID-19 crisis has clearly exposed the gaps in the public health system and the health care system more broadly. One of those gaps is the fact that Canadian health care facilities, designed for another time and place, are among the oldest public infrastructure in use today with approximately 48 percent of facilities being over 50 years old. The picture is worse in cities, where 69 percent of health care institutions are over 50 years old.
Further, Canadian hospitals are constantly forced to defer much-needed maintenance due to budget constraints in order to ensure high-quality, frontline care for patients. We have not adequately funded the upkeep of our health institutions. Once COVID-19 is behind us, it is imperative that we complete the unfinished business of Medicare by closing the gaps in long-term care and our traditional institutional health care system.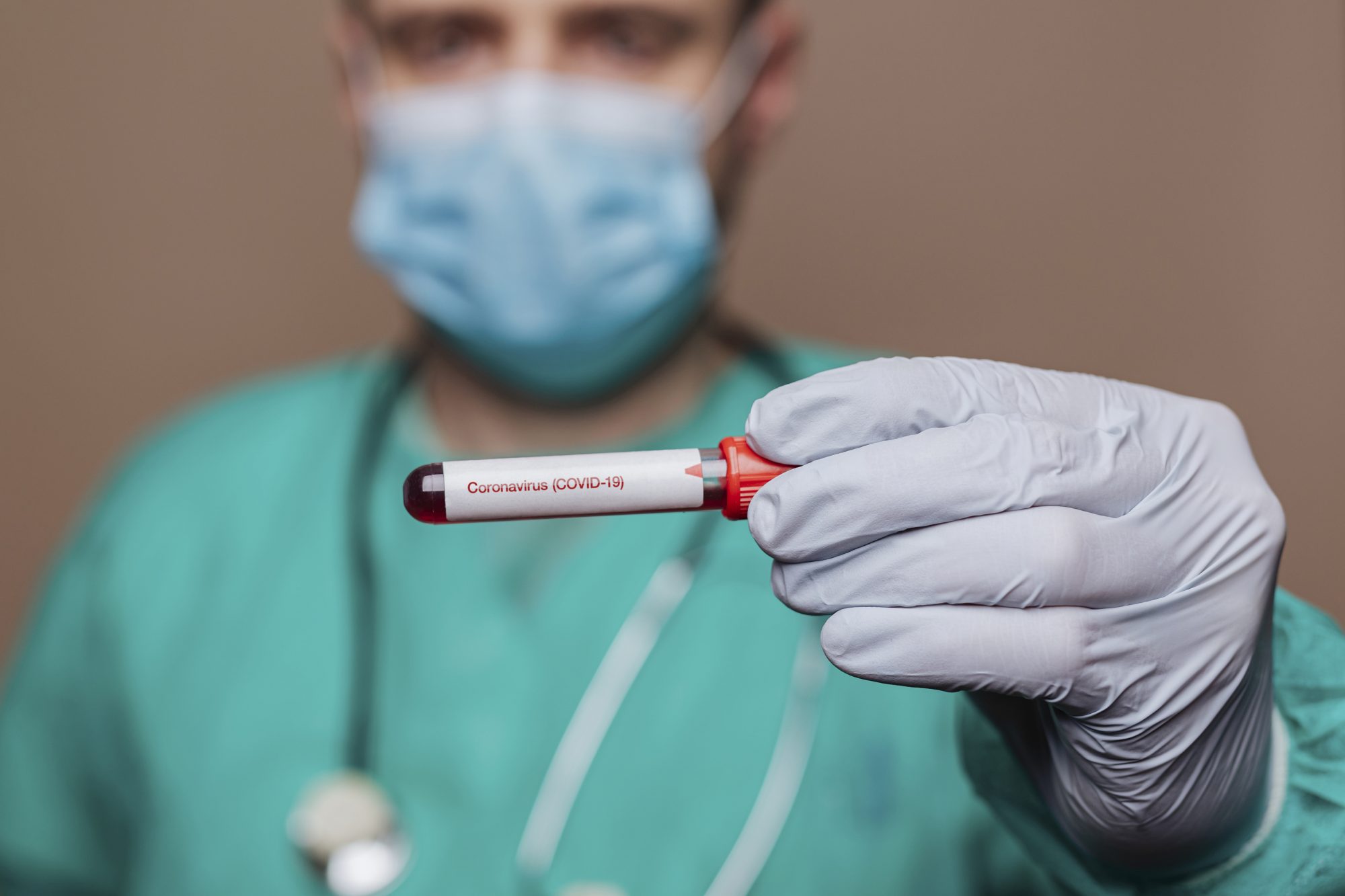 As we continue to marshal our collective forces to deal with COVID-19, we must ensure that addressing the short-term crisis does not preclude us from tackling the long-term challenges facing Canada's health care system. Health care providers and facilities on the frontlines deployed exceptional emergency response measures and procedures to deal with the outbreak and manage capacity.
Looking ahead, as health care leaders now turn to addressing the backlog created by the huge numbers of cases and procedures delayed in the face of the pandemic, the situation will be far from business as usual. Health care will need much more strategic support from our federal government to address the coming, different surge of patients who have been waiting for care due to COVID-19 demands.
Of course, governments tend to conflate strategy and structure. This mindset leads some to think that the answer to better prepare for the "next pandemic" is to create a new structure, such as some sort of pandemic 'super agency'. As every business school student knows, strategy must always precede structure. We do not need to add yet another layer into an already crowded health bureaucracy.
The SARS crisis in 2003 led to a series of recommendations from a special review chaired by Dr. David Naylor, which highlighted the need for a more concerted national public health strategy and led to the creation of what is now the Public Health Agency of Canada (PHAC). The Naylor report charted a clear course forward, but we only followed the roadmap partway. We created PHAC but failed to maintain the necessary resources and processes to deal with an outbreak of the scale and scope of COVID-19.
The lack of a truly integrated public health strategy, that can be easily mobilized when and as-needed most is why we end up with long-term care homes with insufficient staffing to properly care for residents while family doctors sit idle. On this front, we were again warned, this time in the 2006 review of pandemic preparedness co-authored by Dr. Tam. If SARS was not the wake-up call, then surely COVID-19 is the clarion call that needs to produce real, sustained action.
In a truly integrated health system, with an up-to-date, comprehensive pandemic plan, the federal government would have a national stockpile of readily accessible emergency supplies and the ability to flow supplies and materials as needed to the frontlines because lines of communication and processes would be clear and practiced. That has proven not to be the case in our COVID-19 response. How often did we hear that hospitals only had three days of critical supplies left?
As a prosperous G-7 country, there is no reason why we did not have clear procedures ready and in place to bring in mandatory containment measures, physical distancing rules, business closures and provision of personal protective equipment (PPE) for frontline health care workers.
Going forward, our nation's political leaders must come together on a plan now to ensure our health care system can respond to future threats and meet the needs of our growing and aging population. HealthCareCAN looks forward to participating in an "after-action review" once COVID-19 is behind us, to bring forward the lessons learned and to look for opportunities to strengthen and fully integrate our public health system.
As Winston Churchill said famously following Britain's first major victory in the Second World War: "Now this is not the end. It is not even the beginning of the end. But it is, perhaps, the end of the beginning." These words ring true now, given we are at or near the peak in terms of the numbers of Canadians infected with COVID-19, but a vaccine remains months ahead on the horizon.
Team Canada may well be at or near the end of the beginning in terms of our battle with COVID-19. What lies before us is a true nation-building opportunity, one where we transcend our 13-jurisdiction provincial patchwork of health systems and create a true system that functions in the service of health, not bureaucracy.  
Paul-Émile Cloutier is President and CEO, HealthCareCAN.