The Canadian Idea Hinges on a Promise Fulfilled
As a woman of Mi'kmaq ancestry who grew up as a miner's daughter in Labrador, Vianne Timmons never dreamed she'd end up as the president of a Canadian university—for more than a decade. A passionate champion of Indigenous empowerment, Timmons argues that education is the key to making the Canadian idea of opportunity for all a reality for all.  
Vianne Timmons
As a young child growing up in Canada, you can take a lot of things for granted. 
For the most part, Canadian children have access to decent public schools, quality, publicly funded health care, structured recreational opportunities, and nutritious food. Like many people, I took all of these things for granted when I was growing up in Labrador. There were six children in my family, very close in age. We all loved school, and we were all involved in sports. My father was a miner, so we didn't have much as a family, but we had freedom, a great childhood, and a good quality of life. I often say that, in many ways, I embody the Canadian dream.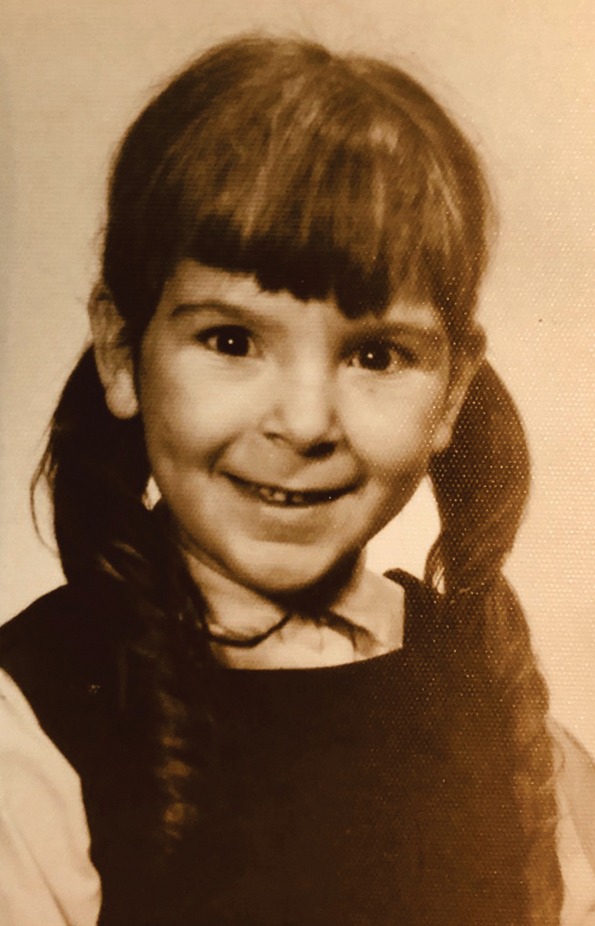 These days, I think a great deal about what it means to be Canadian, and I can't help but wonder if newcomers to Canada will have the same opportunities I had—and that same opportunity to live the Canadian dream. My parents sacrificed a lot so that all six of us could attend university. Their selflessness provided all of us with a life in which we all had great careers and lots of opportunities. 
I could not have imagined that one day I would serve as a university president. The fact is that, growing up, I knew no one in my family who had even attended university. My mother knew she would have to do something extraordinary to ensure we all could get a post-secondary education. Pregnant with her sixth child, she enrolled in a correspondence program offered by Queen's University. To this day I have vivid memories of my mother studying while we did our homework. She completed her program and received the designation of registered industrial accountant. Her hard work and dedication to her studies opened our eyes to a world that we had not previously imagined for ourselves.
Could this happen today? Is the Canadian dream still available to children whose parents are not well-off financially? I do believe it is for many, but I worry about the ones who are being left behind. 
In my job as a university president, I have the privilege of travelling in northern Canada. When I am there, it lifts my soul. When you have grown up in the North, it becomes part of your DNA. The air smells crisper, the colours are more vivid, and the space is endless. Paradoxically, in many of these beautiful northern communities the challenges that exist are dark, stark and daunting. There is little employment, and sometimes the sense of despair is almost palpable. I have seen little girls in communities like Rankin Inlet, Nunavut, who remind me of myself as a child—but in far more challenging circumstances. Situations like this make me realize that if we are to see the Canadian dream continue—or at least remain a possibility—for everyone, we must ensure that our children born in the north have the same sort of opportunities my family and I had. 
In Yoni Appelbaum's November 2017 article in The Atlantic titled Is the American Idea Doomed?, he discusses the view that younger Americans have lost faith in an America that is not delivering on its promise of opportunity. He writes about the United States in this article, but there is a clear message for Canada as well.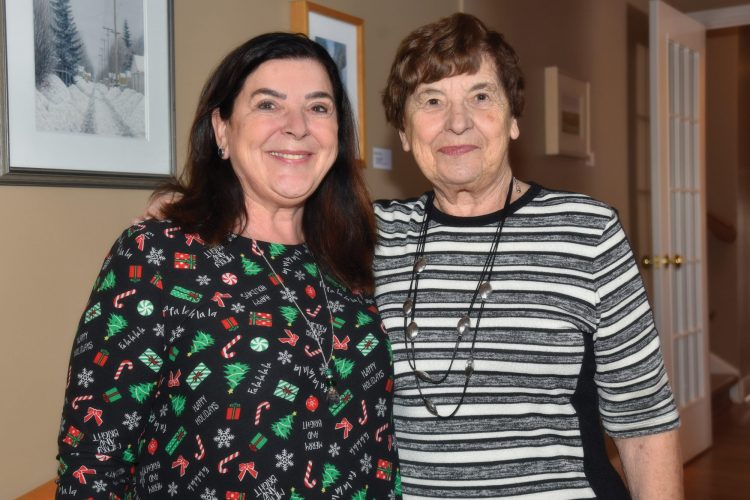 Our nation is one built on the ideal of hope and opportunity for all. To fulfill this ideal, we need to continue to see Canada as different—as a country that encourages people to dream of a better life and then helps make those dreams a reality. That is the Canada I believe in. That is the Canada I want newcomers to experience, children in struggling communities to imagine, and Indigenous peoples to live. 
In theory, we live in a country where everyone can have access to good health care, nutritious food and an enriching education. I know that is not the reality for many, but I also know that we can and must do better. We should measure the quality of our society by how the most vulnerable fare.
As an educator and as a mother of four children with three grandchildren, I often get frustrated about the inability for many to achieve something that is central to the Canadian dream of opportunity—a level of financial comfort. For too many people, the dream is denied because we still live in a society with barriers based on gender, religion, sexual identity or skin colour. The reality of my own experience is that I saw my three brothers have more opportunities than I did. They had summer jobs that paid significantly more than any job I had. They had different rules growing up, and never felt unsafe and vulnerable because of their gender.
How can we still have inequity between men and women? In the coming years, do we want our granddaughters to be fighting to be treated with respect, to still be seeking pay equity, to still feel unsafe, and to still have to deal with inappropriate touches and comments?
For our nation to move forward and truly be a land of equal opportunity for all, we need to continue to challenge the status quo by recognizing that we are a society where some are less equal than others. The good news is that this is happening. Issues of equity and diversity are on the national agenda and are being discussed and debated. That is healthy for our country as a democracy and as a society.
Organizations are being challenged to take action and educate their employees. Reports are being released looking at gender equity on corporate and other boards. We have the Truth and Reconciliation Commission of Canada's 94 calls to action which many are embracing and acting upon. The Final Report of the National Inquiry into Missing and Murdered Indigenous Women and Girls is shining a light into a dark corner of Canadian society and calling for changes to a system that clearly has been broken for a long time.
But our broken system actually has within it something that can help create a solution, as Senator Murray Sinclair, Chair of the Truth and Reconciliation Commission, pointed out: "Education has gotten us into this mess, and education will get us out." 
I too, believe that education will get us out of this mess and put more people on track to achieve the Canadian dream. I see it happening every day at the University of Regina, which fully embraces truth and reconciliation. Our unwavering commitment to Indigenization is core to our strategic plan, which informs all our decision making and academic activities.
Through the University's more-than-four-decade partnership with First Nations University of Canada (FNUniv), thousands of students—Indigenous and non-Indigenous alike—have benefited from a university education in an environment that values, promotes and passes along Indigenous culture and traditions. Students from FNUniv get their degrees through the University of Regina, and University of Regina students have the opportunity to take classes through FNUniv as part of their own degree programs.
Over the years, FNUniv has faced governance and financial challenges—most recently in 2009-10 when the federal and provincial governments pulled the institution's funding. After months of advocacy (which included battling racist stereotypes of Indigenous people's inability to manage their own affairs), the funding was reinstated on the condition that the University of Regina provide administrative oversight for nearly five years. 
A decade later, FNUniv is administratively independent and thriving—as the 104 students who graduated in early June will attest. The lives of these graduates and their families stand to be changed by the opportunities afforded by education—just as the lives of my family and I were changed in Labrador so many years ago.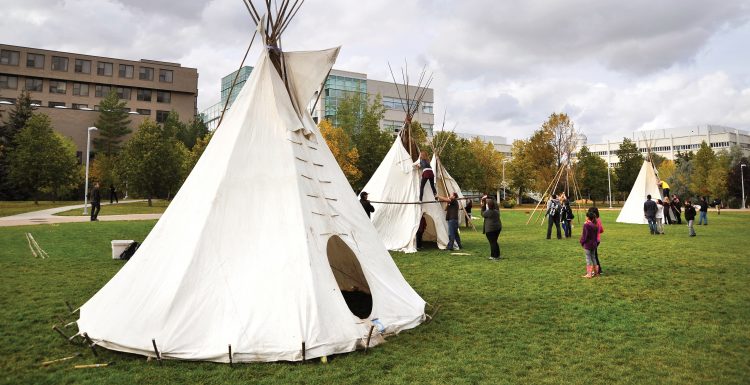 We seem to be at a pivotal point in Canadian history. Around the world we are witnessing a rise in the dark forces of ethnic nationalism, where nations are putting up walls—both figurative and literal ones—and turning inward. The question that is before Canada is this: do we have the passion, compassion and resolve to see the Canadian dream get even better? Or are we going to be pulled into the damaging trend of nationalism that was responsible for two world wars in the last century, and currently is sparking a backlash against things like Indigenous rights, immigration, gay rights, and even women's rights?
At this time of my life I am both optimistic and fearful about Canada's future. I believe that the foundations of this country are still solid, and that we are overall a nation that values diversity and equal opportunity. But I also see an erosion of the principles that have made Canada what I believe to be the greatest country in the world. There is no question that racist attitudes have become more overt, evident in social media and in protests that marginalize many in our country and represent a backlash against ideas that, for generations, have been core to the idea of Canada. 
At stake is the Canadian dream, which none of us can take for granted. I still believe in a country where a young girl growing up in a family that many would see as poor has every opportunity to forge her own path. I still believe in a country where a young girl can imagine herself among the leaders of our country, and where supports exist to ensure that she might someday become one of those leaders. And I still believe that one of those little girls I have seen in Rankin Inlet can be our prime minister someday. 
That's the Canadian idea I believe in, and it is the Canada I believe we should all want to see. Together, we must build and protect the future for those little girls I have seen in Rankin Inlet—and for all our children.  
Vianne Timmons has been President and Vice-Chancellor of the University of Regina since 2008, with a strong focus on Indigenous education, internationalization, community relationships, and accessibility for students with disabilities.