The Atlantic Bubble and Nova Scotia Politics
Among the many political knock-ons of the COVID-19 pandemic has been the emergence of a hierarchy of political successes and casualties. Stephen McNeil, who had been Liberal premier of Nova Scotia for more than six years when the pandemic hit, left the office on his own timeline and terms on February 23. Dalhousie University's Lori Turnbull looks at the province's transfer of political power to his successor, Iain Rankin. 
Lori Turnbull
In August of 2020, Stephen McNeil, then premier of Nova Scotia, announced his intention to leave politics by early in the new year. He had been leader of the Liberal Party since 2007 and Premier since 2013. He led two back-to-back majority governments and decided not to go for a third, thereby creating a need and an opportunity for new leadership as the province begins its vaccine rollout and embarks on a process of social and economic rebuilding. Some were shocked to see him leave. "I'm tired," he explained.
Premier McNeil has something of a mixed legacy. He was known for being decisive (for better or for worse), and for not always listening. He did not always consult and could be accused of not living up to modern expectations when it comes to openness and transparency.  His relationship with the province's labour unions was rife with conflict and mistrust, due in large part to his government's implementation of back-to-work legislation for teachers and essential services legislation for health care workers. McNeil would defend these decisions as efforts to rebuild the province's finances. 
McNeil's last year in the Premier's Office was marked by tragedy in the province. On top of the public health and economic challenges related to the global pandemic, the largest mass shooting in Canadian history occurred in Portapique, NS in April 2020. Just days later, six members of the Canadian Armed Forces were killed in a helicopter crash into the Ionian Sea near Greece; four of them were from Nova Scotia. In May, Captain Jennifer Casey, originally from Nova Scotia, was killed in a Snowbirds plane crash in Kamloops. In December, a crew of scallop fishers went missing in the waters off the southwestern part of the province. During this period of overwhelming loss and sadness, the premier was strong and thoughtful.
Going forward, memories of Premier McNeil's time in office will be shaped by his management of the COVID-19 pandemic. The province's case numbers remained low throughout the year as compared to other jurisdictions in the country. However, the outbreak at the Northwood nursing home in the north end of Halifax shone a light on the inadequacies and vulnerabilities of long-term care facilities in the province.
In July, when case numbers across the Atlantic provinces were stabilized, the four premiers entered into an agreement to create an "Atlantic bubble" that permitted unrestricted travel within Atlantic Canada but required all others traveling to the region to self-isolate for 14 days upon arrival. This initiative was meant to support business, tourism, and mental health in the region. It stayed in effect until November, when the second wave of the pandemic took hold.
The leadership race to replace McNeil was a quiet one. After McNeil made clear his intention to resign, there was speculation that either Halifax Regional Municipality Mayor (and former Liberal Member of Parliament) Mike Savage or former Liberal cabinet minister Scott Brison would run. Both declined, as did Nova Scotia minister Kelly Regan and McNeil's former chief of staff, Laurie Graham. After a period of time when it seemed that no one was interested in the job, McNeil ministers Labi Kousoulis, Randy Delorey, and Iain Rankin left cabinet to put their names on the ballot.
With due respect to all three it was noted that there were no women on the ballot, no Black Nova Scotians, and no Indigenous people. Given the important conversations both across the country and around the world about equity, diversity and inclusion, it seemed that the party was missing an opportunity for growth and change.
There was never an apparent frontrunner, and Rankin won on the second ballot after having promised generational change, green growth, and social progress. 
As a new premier, he faces a number of serious challenges. First, as is the case with every political leader, he faces the urgency of the COVID-19 pandemic. Nova Scotians await the delivery of the vaccine so that business, travel, and social life can return to some kind of normal. Second, he has a very short runway before he has no choice but to call a provincial election. 
Nova Scotia is the only province without fixed election dates. However, the House of Assembly Act and the Charter of Rights and Freedoms require that elections be held roughly every five years. The last election in Nova Scotia was held in May of 2017, so Rankin has, at most, a year and change to build his own brand while channelling the successes of the McNeil government. 
Third, the fact that the Liberals have been in power since 2013 could mean that voters are inclined to give the Progressive Conservatives a shot at government under Tim Houston's leadership. Three back-to-back Liberal governments could be too much to ask of voters, even with a new leader. 
On the other hand, it could be that many voters choose continuity over change given the circumstances of the pandemic. Fourth, there is the timing of the election call itself. When does he go? The premier would want to avoid, at all costs, the scenario playing out in Newfoundland and Labrador, where the general election has been moved to a special ballot because of an unexpected outbreak of COVID-19. Rankin also needs to be mindful of the possibility of a federal election call sometime in the next year.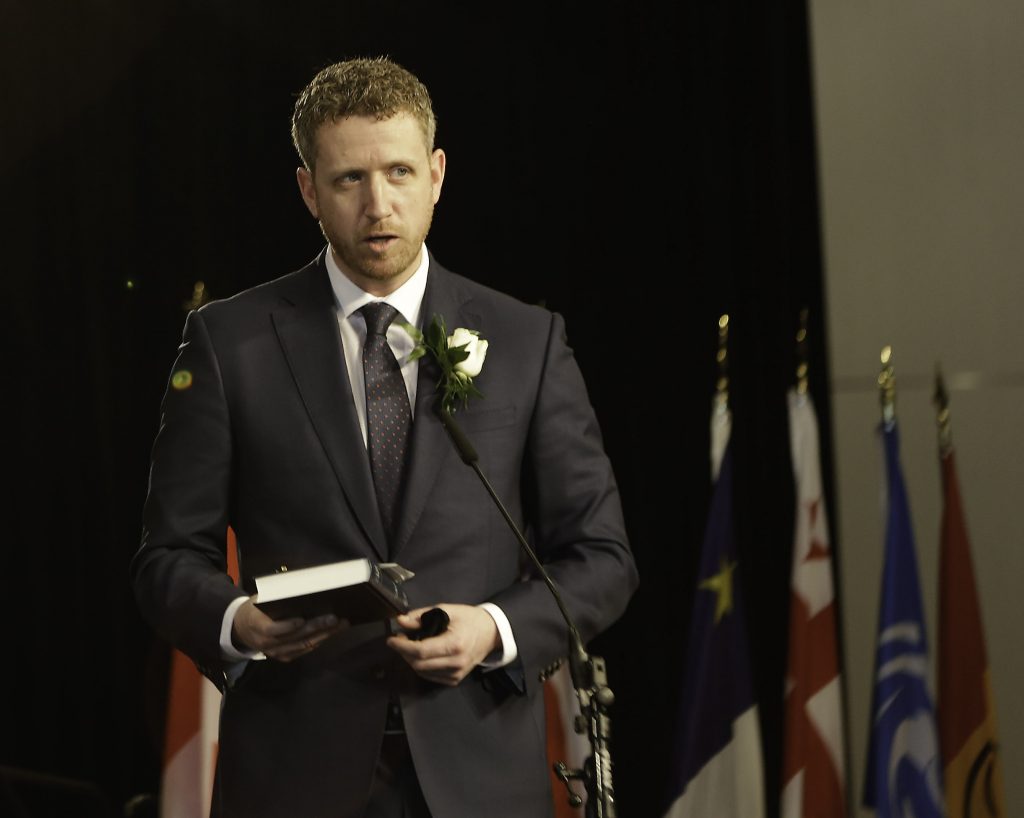 In the meantime, Rankin has chosen a cabinet that speaks to his priorities and vision for the province. Notably, he has created a new Department of Infrastructure and Housing. This comes at a critical time, as pandemic evictions brought to light the crisis in affordable housing in the province. Also, the premier has created the Office of Equity and Anti-Racism and an Office of Mental Health and Addictions. There are only four women in Rankin's 16-member cabinet; as he campaigns in the next election, he will face questions about how he will improve these statistics.
In the short term, Rankin will be expected to meet the legislature as soon as possible. In 2020, the House of Assembly met for a total of only 13 days and did not convene at all after the COVID-19 lockdown in March. The opposition is waiting anxiously to question the government on a range of issues, including its handling of COVID-19. His relationships with the business sector will be key as he generates support for his plans for green growth. At the same time, it is imperative that he take an inclusive approach to governance that brings more voices to the table, including younger voters. It's been a long time since Nova Scotia had a new premier; time will tell whether Rankin will have the chance to be more than a placeholder.  
Contributing Writer Lori Turnbull, co-winner of the prestigious Donner Prize, is director of the School of Public Administration at Dalhousie University.