Supporting Canada's Supply Chains by Investing in Innovation  
CN has a long history of innovation that reached another level with its privatization 25 years ago. Thanks to a predictable and supportive regulatory environment, the company has tapped into its own capital to innovate and improve its infrastructure for the benefit of its customers and, as North America's largest railroad, for Canadians as a whole. That culture of innovation has helped enormously in responding to the extraordinary circumstance of the pandemic.
JJ Ruest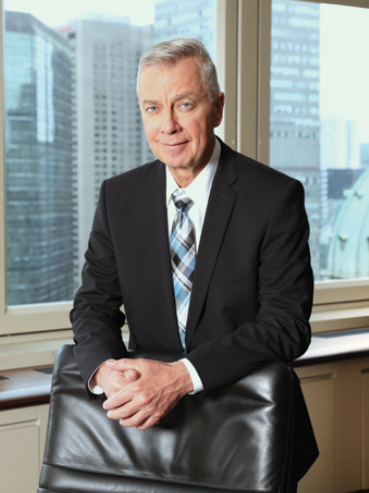 Some may find it counterintuitive that a company that has been around for more than a century can be innovative. However, CN has long been the main agent of change in our industry—always at the forefront of innovation. Through privatization, the advent of the North American Free Trade Agreement (NAFTA) and the onset of the data age, CN expanded in North America, pioneering a new model of railroading that raised doubts among many in the industry. 
The model calls for a data-driven approach to railroading, something that was revolutionary at the time. Today, this Precision Scheduled Railroading (PSR) model has proven its foresight to the extent that our industry peers are all implementing some variation of it. While they continue to lay the foundation of PSR, CN is now leading the way to modernize railroading technology to create more value for our customers, the communities we serve and our supply chain partners. 
Canada is a trading nation and without a strong rail supply chain infrastructure, of which CN is an essential component and leader, those global connections would not be possible. Government investments in ports, as well as in trade-enabling infrastructure, coupled with a supportive regulatory regime, encourage private sector investments, which, in turn, play a crucial role to stimulate the economy. 
Our safe, efficient and environmentally sustainable transportation services are essential to the economy, for customers to reach their markets and to be well-positioned against competitors, and to the public for the goods they rely on every day. This indispensable place in the Canadian economy was clearly demonstrated by the severe supply chain disruptions caused by last year's work stoppage and last February's illegal rail blockades. However, nothing has highlighted this more than the COVID-19 pandemic. Thanks to our strategic investments of $10 billion over the last three years and the can-do attitude of our people, we came out of these difficult times strong and ready to take on the future.
Our response to COVID-19, which is currently impacting the entire global supply chain, is another example of how strategic investments help industries face challenges. With the investments we made in our network over the last few years, we were able to adapt quickly to keep consumers stocked with basic goods like food, fuel and toilet paper as well as to get critical supplies to the frontline workers battling the pandemic. People and technology were central to this swift response, as they are to our growth and safe operations. 
CN's in-house medical team quickly created a series of webinars and other electronic communications tools to explain the protocols we all need to follow to combat COVID-19. The team also made free telemedicine services available to all CN employees and their immediate families. When our traffic volumes were drastically reduced in late March and April, we strategically stored idle equipment in sites where they would be needed most as the economy reopened.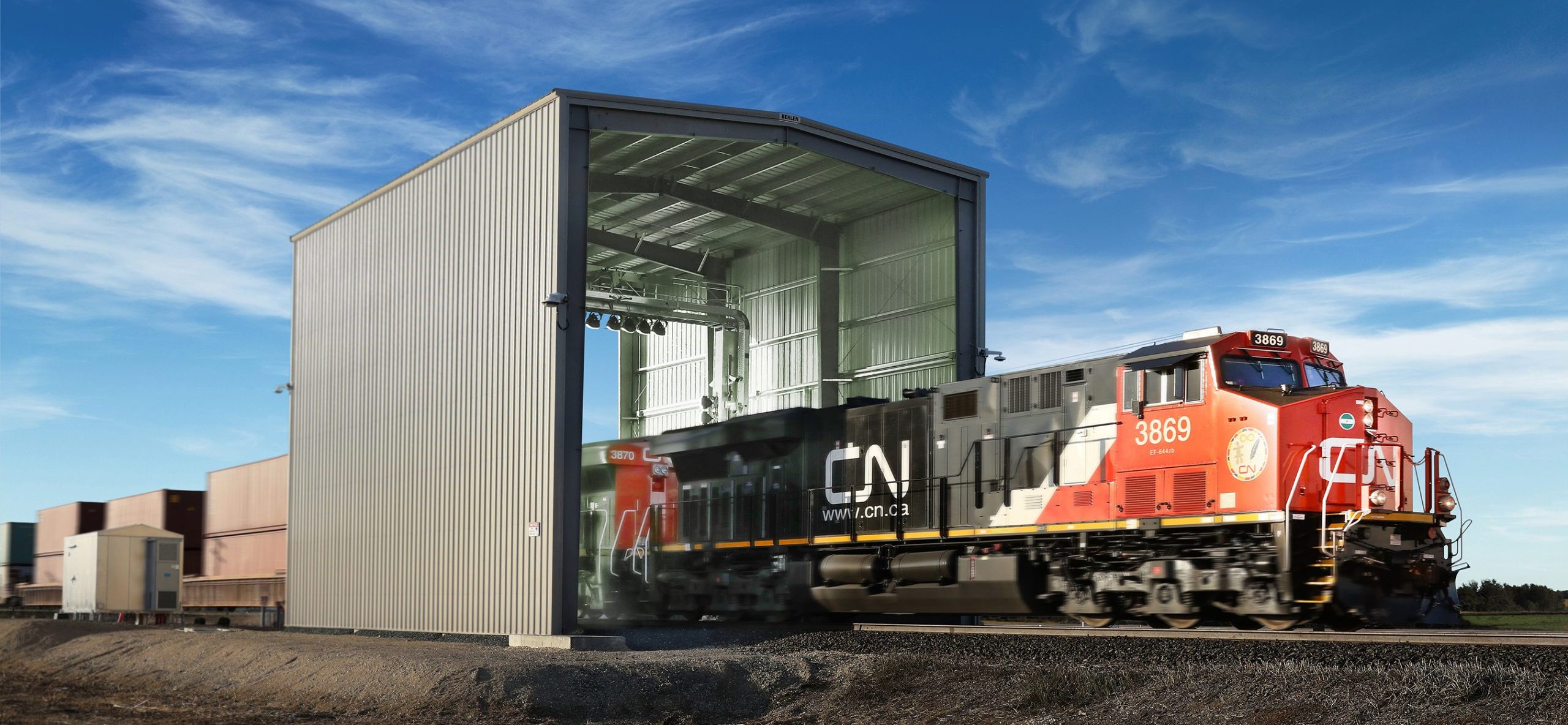 CN's modernization strategy in recent years—namely automation, digitalization and remote sensing technology to inspect cars and tracks—is paying huge dividends. Our employees can "walk the rails" from an office and send out teams to make needed repairs and perform maintenance. We need well-developed and timely regulations to allow all this to accelerate in the future, especially as the pandemic reaffirmed our modernization vision to evolve toward a digital ecosystem to deliver new capabilities for the country, and greater safety and resilience for
our customers.
Data is the new currency and one of our most important strategic assets. New operational technology platforms harness real-time data, empowering the whole supply chain to make quicker, better-informed decisions. In March, we launched our first suite of five digital application programming interfaces (APIs), allowing customers to connect seamlessly with CN for "track and trace" shipment information, including ETA and GPS location—a rail industry first. In August, over 12 million API messages were exchanged, signalling a new era of business transparency and simplicity that will be critical for CN as we continue to innovate. 
Innovation not only serves growth, but safety as well, a core value at CN. We are putting powerful sensor and AI technology into specially equipped automated track inspection cars, positioned in our regular trains so they can inspect our tracks at normal speed. For example, in the US, we inspected 79,300 miles of track in the first seven months of 2020 compared to 4,800 miles in the same period of 2019, almost 17 times more. 
AI technology is also changing how we inspect our railcar fleet. Our new automated inspection portals feature ultra-high-definition panoramic cameras and infrared lighting that capture a 360° view of 102 components of a train as it travels at track speed through the portal. Algorithms allow detection of many defects that are not visible to the human eye. 
Both these innovations increase inspection frequency and quality, and provide more accurate and predictive preventative maintenance data. We believe these technologies play an important role in preventing incidents, leading to increased safety and improved service capacity. The regulatory regime of the country must be adapted accordingly to allow these technologies to be used to their full potential. 
Today, as the economy continues to reopen, CN will keep playing an essential role in the recovery. CN has been delivering goods for over 100 years and we are well positioned to keep on delivering for another century. Under a favourable and predictable regulatory regime, we will continue to embrace technological infrastructure as a strategic pillar for growth, in support of safe, efficient and environmentally sustainable
rail operations.
The pandemic has proven that our investments in capacity and technology are the key to Canada keeping its seat as an essential player in international trade.  
JJ Ruest is the President and Chief Executive Officer of the Canadian National Railway Company.