Should Canadian Airlines get a Bailout?
It's the greatest health and economic crisis in living memory and Canada's airline industry is grounded. What should Ottawa do?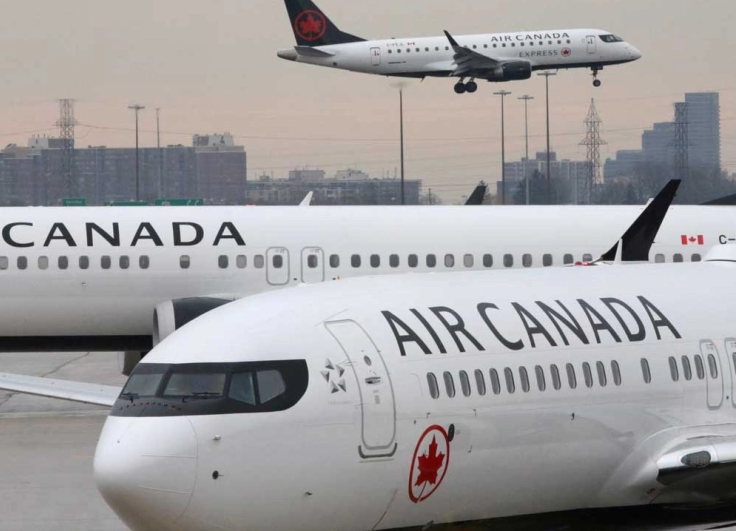 Reuters file
Karl Moore and Wahi Diome-Deer
March 20, 2020
This is the most troubling time for Canadian airlines in living memory. The previous crises of 9/11, SARS, H1N1, the Icelandic Volcano and the 2008 financial crash were all very challenging times for the industry around the world. Yet within nine months, even in the U.S., the impact of the worst of these, 9/11 was largely over. All these previous crises were somewhat more limited in geographic scope, SARS primarily to Southeast Asia, particularly Hong Kong, and, to some extent, Toronto. The Icelandic Volcano to the North Atlantic and European routes. This crisis is global and seems to be pulling in more and more countries to a state of shut-down of air travel daily. Australia, the U.S., much of Europe, much of South Asia (though that seems to be somewhat lifting), and, of course, Canada.
This week, Porter Air announced it is shutting down for 2 months. WestJet is shutting down all international and U.S. flights for 30 days and is cutting its' domestic schedule by 50 percent, with the exception of the rescue flights they will be operating to bring Canadians home. Air Canada has announced that it will gradually suspend the majority of its international and U.S. transborder flights by March 31, 2020. The government has ordered that all international flights go through Canada's largest four airports:  Montreal, Toronto, Calgary and Vancouver.
To avoid a larger and longer-term crisis, airlines are moving fast to stay afloat. For example, in an effort to cut costs, Air Canada will be deferring capital spending, taking advantage of lower fuel costs, and laying off thousands of flight attendants. Of course, as the crisis persists, pilots, mechanics, office staff and others will no longer be needed to anywhere the same degree. Further, Air Canada is also part of a collective of almost 60 global airlines seeking collective government action. So far, the Canadian government believes it's too soon to propose an industry aid package for airlines.
This is cataclysmic for the industry worldwide. The International Air Transport Association (IATA), which headquartered in Montreal, is calling for aid between $150 billion to north of $200 billion for the worldwide industry. And, given events since their ask earlier this week, that number will undoubtedly rise.
The greatest health and economic crisis in living memory for the world and thus Canada's airline industry. What should Ottawa do?
While we search for our own solutions, we may look to government responses currently in motion. On Friday, New Zealand offered a NZ$900 million (approximately $750 million CAD) survival lifeline to its national carrier after banning all non-resident travel into the country. Meanwhile, Norway is backing airlines with credit guarantees up to 6 billion Norwegian crowns (approximately $1 billion CAD) with conditions including fundraising from commercial lenders and the equity market. The United States is currently in talks around a $58 billion USD proposal for passenger and cargo carriers, in which the US Treasury Department may make collateralized loans to ensure future gains and adequate compensation for current risks.
Finally, there are lessons to be learned from paying attention to the ever-evolving situation in Asia. While many routes and airlines in the West are only now shutting down, domestic capacity in China is already starting to dramatically increase. As the spread of the virus declines at its epicenter, we can see the seeds of hope for the global airline industry on the not-so-far horizon.
The three larger airlines in Canada — Air Canada, WestJet and Porter — were doing well until the end of February. Being a major airline in Canada over the decade has been a relatively good place to be in the airline industry. Air Canada has over $7.1 B in cash or cash equivalents, WestJet and Porter are privately held, so are more opaque. WestJet was purchased in 2019 for $31 a share in the largest private equity deal in aviation history and, according to insiders, was doing well. Nevertheless, they will need considerable aid because of the unparalleled nature of the reduction in revenues.
This is an important industry for our country, not only for the jobs in the industry and the allied tourism industry, but because it impacts virtually every business. Airlines connect people but they also connect economies and markets and the trickle-down effect is in the billions of dollars. If we think of the 2009 auto bailout, that is the sort of broad and large aid that the Canadian airline industry will undoubtedly need. It may well be in the categories of relief from the onerous rates/rents/charges that are paid by the airlines in Canada rather than cash. It is too early to say what the exact amounts will be, but they most likely will be in the hundreds of millions. At least to our minds, to not support is simply not an option.
Karl Moore is an Associate Professor at the Desautels Faculty of Management, McGill University and Wahi Diome-Deer is a graduate student at McGill.