Racism in Canada: Planting the Seeds of Inclusion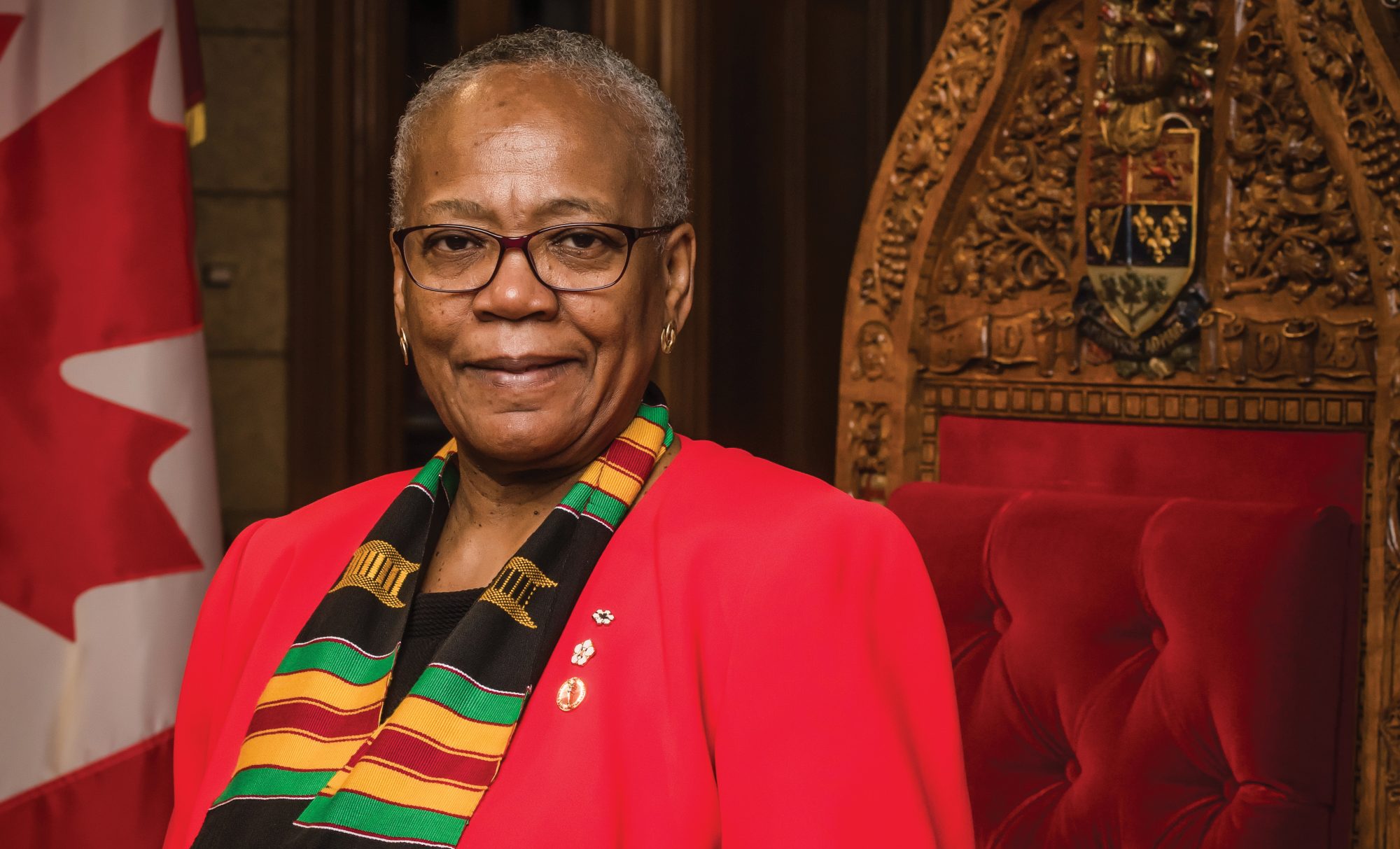 After a career as a social worker, academic, advocate for Nova Scotia's Black community and warrior against racism, Wanda Thomas Bernard became Senator Wanda Thomas Bernard in 2016. She has leveraged that platform to honestly and ceaselessly tell Canadians exactly how racism looks, feels and persists in this country despite our sometimes self-righteous illusions and good intentions, providing an invaluable public service without which there can be no progress.
Wanda Thomas Bernard
To many, Canada represents a land of freedom, a place of opportunity, and a country that prioritizes human rights. We are fortunate to live in a country where most Canadians feel safe, connected, and have a sense of belonging.
Some Canadians, however, do not enjoy this daily sense of belonging; they experience a lack of opportunity, exclusion, and an erosion of their rights.
Many Africans accessed the Underground Railroad to escape slavery in the United States and seek out the "Promised Land". They risked their lives during this journey to Canada, as slavery was also legally practiced here. Their freedom was not guaranteed upon travelling North. Even after the abolition of slavery in 1834, Africans in Canada continued to face discrimination. The emancipation, or freedom of enslaved Africans, did not mark the end of anti-Black racism. If anything, lingering sentiments of anti-Black racism from times of slavery created a strong foundation for segregation, exclusion, and marginalization. We continue to see deeply ingrained systemic anti-Black racism in health care, child welfare, education, employment, the criminal justice system, and the daily lives of African Canadians. 
Despite being historically perceived as a 'Promised Land' and 185 years after emancipation, people of African descent still do not have equitable access to opportunity in Canada. Generations later we remain marginalized, othered, and overlooked. We lack representation in positions of power, our voices are rarely heard in policy development, and our communities are continuously fighting for enough funding to offer adequate services.
The marginalization I have described overlaps and compounds the oppression felt by many Canadians with intersecting identities such as the LGBTQ+ community, people with disabilities and the Muslim community, among many others. Many of the people on this list are living in poverty, a circumstance created by intersecting oppression. As a result of racism and racial oppression, the reality of poverty, isolation and exclusion is overwhelming for many racialized communities.
I reflect on a time that my spouse, George Bernard was ill in February of 2004. He had recently begun a round of chemotherapy treatment and we were snowed in for several days after the "White Juan" blizzard hit our neighbourhood in Cole Harbour, Nova Scotia. I looked out my window and saw that a group of men in the neighbourhood had joined together and were taking turns shoveling out each of their driveways. Our house shared a driveway with one of the men in the group. I watched as they shoveled a line down the center of the lane, leaving the snow on our side untouched. 
At that moment, not knowing yet that my husband was going to survive his cancer, I realized that I could not become a widow in this neighbourhood. I felt a deep ache of isolation that had been piling up over time. The exclusion from the snow cleanup was only the latest in an ever-growing list of daily events that had built up over years of fighting for equity in my workplace, in the community, and dealing with racism faced by African Nova Scotians across the province. This ache of isolation I have described is felt by other marginalized people in our country. It is directly linked to oppression and creates racism-related stress and other health issues. 
George and I eventually moved to East Preston, my hometown. East Preston was a place where the men in the community habitually cleared the snow on the roads themselves. Due to systemic racism and segregation, East Preston historically did not have municipal snow clearance, which necessitated the community effort. East Preston was a place where neighbours drop in with food when we are ill, or wave and smile when they see us walking to church on Sunday. I felt welcome here; I felt at home.
Although East Preston has been a place where I have always felt a sense of belonging, it was not until 1992, when I left Canada to complete my PhD in England, that I felt that sense of belonging in Canada as a whole. My family was continually mistaken for American, and it was at this time that I reflected on what it meant for an African Nova Scotian woman whose family has been in this country for hundreds of years to be Canadian. For perhaps the first time, I reflected on my position of privilege. Although I experienced racism and oppression as an African Canadian, I also derived some benefit or privilege from being a Canadian citizen. The intersection of my African identity and my Canadian citizenship took on new meaning outside of Canada. Stepping away from Canada helped me to view my position through a different lens.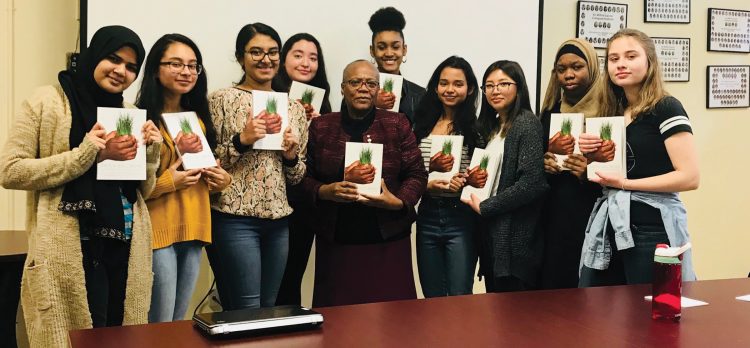 As a grandmother of two young grandsons, I often have a chance to view Canada through their eyes. At their young age, they have both already experienced racism. They are very aware of what exclusion means and how it feels. Already, they understand what it feels like to be excluded and can use this feeling to understand how other marginalized groups are excluded and face discrimination. I have conversations with them about oppression, inclusion, and empathy. These conversations can happen at any age, with appropriate levels of details gauged by their ever-changing level of understanding. Children understand much more than we give them credit for.
When I hear stories of racism, xenophobia and other instances of hate and discrimination in Canada, I think about how preventable these acts of violence are. Young children understand the harms of exclusion. This is why, when I am not in the Senate Chamber, I focus a great deal of my energy visiting schools and summer camps sharing my experiences and exploring topics of anti-Black racism with young people. Planting seeds with them. 
This act of planting seeds is what gives me hope for the next generation. I encourage young people to find their political voice, and to use that voice to create change in their communities. I plant seeds of change and action. I plant seeds of tolerance, acceptance, and above all, inclusion. I plant these seeds with young people because I can see how attuned they are to issues of social justice, and how keen they are to grow their ideas into action. After these conversations, I am moved by the passion that sprouts, and find such critical hope in the projects that blossom. 
Many Canadians limit their idea of human rights violations to blatant acts of violence, hate speech, and other tangible events. Experiencing exclusion like the instance during the blizzard, facing daily microagressions, and feeling the effects of systemic barriers, all create a cumulative impact consistent with the impact of violent human rights violations against African Canadians. 
As an advocate for human rights, race equity and social justice, the current social climate is not the future I had envisioned for my grandchildren. Although our reality may not be what I had imagined for 2019, I encourage us all to continue to plant seeds that will help us to strive for equality, equity and inclusion for all Canadians.  
Senator Wanda Thomas Bernard represents Nova Scotia (East Preston) and sits in the Upper Chamber as a member of the Independent Senators Group.