Postcards from the Pandemic
From the Editor / L. Ian MacDonald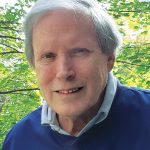 Welcome to our special summer issue, Postcards from the Pandemic, a collection of articles by leading Canadians on how lives, including their own, have changed in the last year and a half under COVID-19, the most serious global health and economic crisis of our time. 
We don't know what the new normal is yet, except that it won't be the same as the old one. Among other things, we've learned that choosing to work from home is one thing, and having to work from home quite another. Zoom calls, which most of us had never heard of, are now part of the daily work routine.
A Zoom call in mid-June was the virtual venue for our Q&A with Perry Bellegarde, stepping down after seven years as National Chief of the Assembly of First Nations. "We're moving in the right direction," he says, though much remains to be done on reconciliation and renewal, of which he speaks with great eloquence. 
Bob Rae, Canada's Ambassador to the United Nations begins our series of Postcards with an account of life in New York during the lockdown, and since it's been lifted in the Big Apple. Green MP Elizabeth May recounts how "Parliament has been very odd," with virtual heckling disrupting proceedings in a "nearly empty chamber." Sen. Peter Boehm gives an account of his life, in and out of the Senate, during the first year of the pandemic. Ottawa political staffer Mohammad Hussain, whose Twitter reports on his first Christmas with roommates went globally viral, imparts lockdown lessons from his big sister. 
From a family visit to Hong Kong, Robin Sears writes of the difference between lockdown adaptation in the resilient financial hub and Montreal and Toronto. From Ottawa, John Delacourt recalls Lyndon Johnson's lessons in the power of kinesics for deciphering Zoom calls. 
Our own Lisa Van Dusen measures the pandemic in the larger context of global politics and writes the best thing to come out of it is the way in which human beings "have risen to the moment." Kevin Page's main takeaway is "the lesson of gratitude" for family and country.
And two important examples of leading Canadian companies stepping up. Tony Geheran of TELUS writes of partnering with the Bearspaw First Nation to establish cellular and online service in their remote reserve in the Alberta foothills of the Rockies. And James Scongack of Bruce Power tells of a partnership with Ontario Health and a "hockey hub" model for vaccine inoculations.
Meredith Wilson-Smith writes of life in the lockdown for students and young adults as she turned 22. Memorial University President Vianne Timmons hasn't seen her mother or her new grandchild, and looks forward to both.
In Canada and the World, Contributing Writer Stéphanie Chouinard takes a timely look at the Trudeau government's long promised update of the Official Languages Act. As Chouinard notes, the bill introduced on June 15 is very much about the electoral politics of the language issue in Quebec. 
Elizabeth McIninch looks at Indigenous success stories in business, using Saskatchewan companies as a case study of winners. Jeremy Kinsman, a former Canadian ambassador to Moscow, looks at Russian President Vladimir Putin's meeting with US President Joe Biden in Geneva on June 16.
And columnist Don Newman has a look at the challenges to the Alberta economy amid falling demand for heavy energy products in an increasingly climate conscious world. 
Finally, in Summer Reading, we offer a delightful mix of book reviews. Historica Canada President Anthony Wilson-Smith offers praise for The Unexpected Louis St-Laurent, edited by Patrice Dutil. Uncle Louis, as he was known, presided over the post-war boom years of 1948-57 "as a man with his eye on the future, but habits rooted in the past." And Don Newman looks at Neville Thompson's, The Third Man, on Mackenzie King at the Second World War leadership table with Franklin Roosevelt and Winston Churchill.
From New York, Arlene Perly Rae shares her positive take on Karen Tumulty's "thoroughly researched, comprehensive biography" The Triumph of Nancy Reagan. And Paul Deegan looks at Donald K. Johnson's autobiography, Lessons Learned on
Bay Street.
Happy reading, and have a great summer.