Policy Q&A: Sen. Peter Boehm on Foreign Affairs, Trade and Curbed Enthusiasms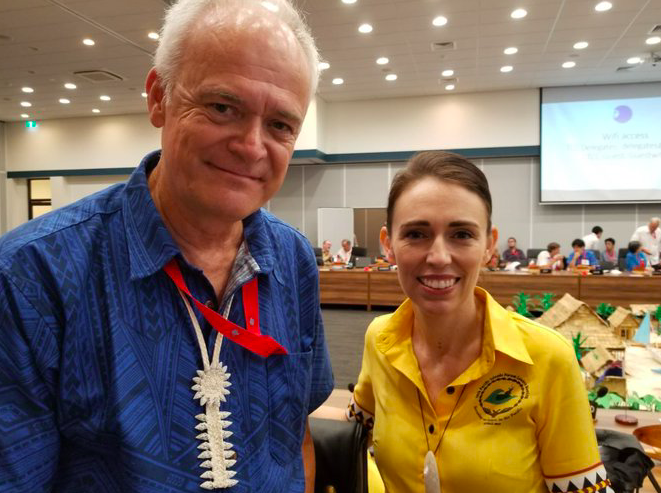 As he assumes the chairmanship of the Standing Senate Committee on Foreign Affairs and International Trade, Sen. Peter Boehm Q&A-ed with Policy magazine Associate Editor Lisa Van Dusen.
December 4, 2020
Lisa Van Dusen: As the new chair of the Standing Senate Committee on Foreign Affairs and International Trade, how relieved are you that you'll be dealing with a Biden administration in January?
Sen. Peter Boehm: A career in diplomacy tends to curb your enthusiasms. In the case of the United States, and having worked with two Republican and two Democrat administrations — both while posted in Washington and here in Ottawa — one learns that there is only a small portion of the vast bilateral relationship between our countries that is ever problematic. Yet it is those issues, often trade or border problems, that take up the most time and media attention. This will also be the case with the new administration. With his Senate and vice-presidential experience, President-Elect Biden and as well as his cabinet, will come into office with a better knowledge of Canada than many previous administrations. This is an advantage that our government and we parliamentarians must embrace and sustain. The new US administration will have numerous other international distractions.
LVD: What's your most pressing concern in terms of the foreign affairs side of your mandate, beyond restoring Canada-US to something closer to business as usual?
PB: We are all focused on getting through the pandemic and boosting an economic recovery, including on a global scale. This will require patience, some risk-taking, close collaboration with our allies and confidence in multilateral institutions. The United Nations, particularly the World Health Organization and the international financial institutions, to which I would add the World Trade Organization, will require particular attention. In the case of Canada, we will need to ensure that Global Affairs Canada is "fit for purpose" to ride out the storm and chart the course ahead for its foreign, trade and international development policies. In terms of consular affairs, the department did a phenomenal job in returning stranded Canadians earlier this year. Will it be nimble enough to adapt to post-pandemic realities? Seems to me that the Senate Committee might be in a position to help down the road.
LVD: On the trade side, can you give us a sense of where things stand at this crucial moment with Canada watching the UK-EU negotiating crunch ahead of the New Year's Eve deadline for that transition to a deal or no-deal Brexit and waiting to negotiate our own permanent Canada-UK trade deal?
PB: My understanding is that work is underway for Canada to develop a process with the UK that would safeguard a CETA-type arrangement that would hold until after the year-end deadline and not require quick legislation in either country. This might change, but it makes sense to see what kind of a deal the UK is able to get with the EU in the interim and then unleash our negotiators to work out a comprehensive free trade agreement.
LVD: It seems the geopolitical tension produced not just by China's economic rise over the past two decades but by Beijing's challenges on a number of fronts to the liberal, rules-based international order is increasingly playing out in the trade sphere. Canada abandoned talks with China on a trade deal in September, and now Beijing is creating its own Asia trade bloc with the new Regional Comprehensive Economic Partnership. What does that mean for Canada and how do you foresee the committee addressing it?
PB: I still have Charlevoix nightmares about "the rules-based international order" as this was a subject at the 2018 G7 Summit that the US found extremely problematic and of course China has its specific views on multilateralism as well. I would not wish the Senate Committee to duplicate work or enquiry undertaken by the Special Committee on Canada-China Relations of the House of Commons. That noted, we have a series of "dilemma issues" with China that will not go away anytime soon that no doubt will require further study. Early returns on the CPTPP (TPPII), despite the pandemic, have been encouraging, particularly with respect to Canadian agricultural and agri-food products entering other Asian markets. In the future, the Committee could examine how our free trade agreements are functioning, both in terms of market diversity and benefits accruing to our economy. For the moment, however, and recognizing that other committees may have priority with respect to hybrid and virtual meetings during the pandemic, we are most likely to focus on government business coming our way.
LVD: Between taking on this role in a socially distanced Parliament/Senate amid a deadly pandemic and the policy challenges mentioned above, for starters, you and your deputy chairs will have pretty full plates.
PB: Peter Harder used to be my boss when we were at DFAIT together some time ago. His experience as a former deputy minister and as the former government representative in the Senate speaks volumes. The other deputy chair is Senator Than Hai Ngo. Guess what? We all started in the foreign service; Harder and I in Canada and Ngo in Vietnam. I believe this is a first, and it makes me feel optimistic about the contribution we and the Committee can make.
Sen. Peter Boehm served in a number of senior diplomatic postings, including as Canada's Ambassador to Germany and Ambassador to the OAS. He was Deputy Minister for the G7 Summit and Personal Representative of the Prime Minister (Sherpa) from July 2017, until his retirement from the public service in September 2018.
Lisa Van Dusen is Associate Editor of Policy Magazine. She was a Senior Writer for Maclean's based in Montreal and then Ottawa, an editor at UPI in Washington and Associated Press national in New York, international affairs writer for Peter Jennings at ABC World News Tonight and Washington Bureau Chief for Sun Media.