Nova Scotia Heading to Election Season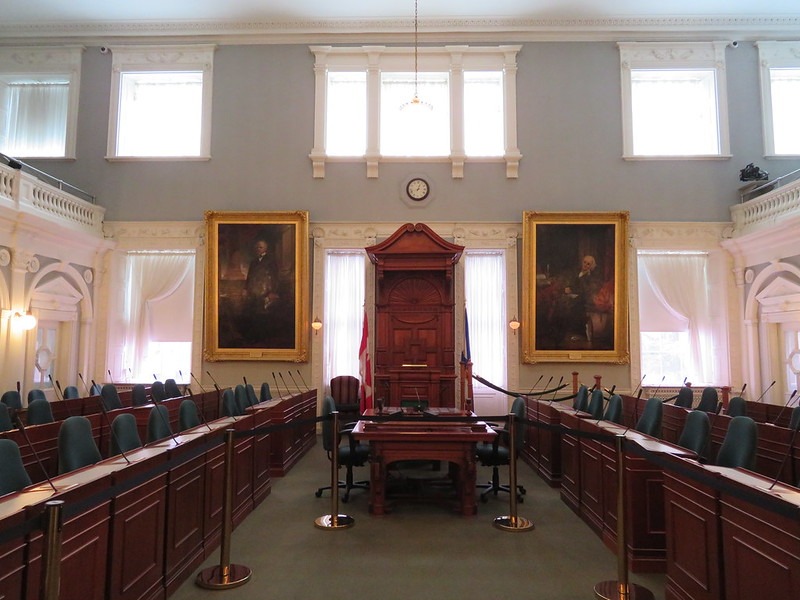 Lori Turnbull
June 18, 2021
Premier Iain Rankin is going to have a busy summer in Nova Scotia. The province's phased reopening process is in full swing as COVID-19 numbers decline and vaccines roll out. Like all other provinces, Nova Scotia is keen to welcome visitors, play sports, attend events, and see businesses thrive again.  In addition to all of this, it is highly likely that there will be a provincial election in the summer or fall.
Premier Rankin has a short runway to work with before he asks the people for a mandate. He was sworn in just this past February, when Stephen McNeil stepped aside after having been Premier of Nova Scotia since 2013 and leader of the Liberal Party since 2007. The last provincial election was held in May of 2017, which means that the next election must be called by spring 2022 – less than a year away. No one wants to vote in the winter if they can avoid it, and the federal Liberals are looking to run a campaign too. So, to avoid being backed into a corner just ahead of the five-year limit, Premier Rankin would be wise to hit the campaign trail as soon as vaccination rates allow.
Before getting into the events of the day, let me offer some context. McNeil's departure came as a shock to the province and perhaps even to the party. He announced in August of 2020 that, after 17 years in politics, he'd had enough. The Liberals seemed unprepared to find a replacement. As local heavy-hitters, including Scott Brison and Mike Savage, took themselves out of the race early, there was an eery silence for weeks when it seemed like no one was interested in the job. But then three candidates came forward – all white men who had been part of McNeil's cabinet. The lack of diversity on the ballot was noted, not as a criticism of the candidates but as a sign of a disconnect between legislative politics in the province and the conversations on equity and inclusion that were taking hold both locally and globally. There was speculation that the $60,000 entry fee might have been a deterrent to prospective candidates.
Since entering politics in 2013, Rankin has represented the riding of Timberlea-Prospect, which is located on the western side of the Halifax Regional Municipality. He was minister of Environment and then minister of Lands and Forestry, so has some experience around the executive table and a direct connection to the McNeil government's record. This may be both a blessing and a curse for him as he sets out to remake the party in his own image.
McNeil's legacy is mixed. He has been known for having an uncompromising style with respect to negotiating with unions, and for keeping his cards close to his chest at the expense of transparency. He was criticized for being dismissive of legislative process and accountability. For example, Nova Scotia was the only province that did not hold legislative meetings during the COVID-19 period in 2020. There were no virtual hybrid sessions as there were in other jurisdictions. In December, the legislature was prorogued, to be recalled by the new premier after a winner was declared. Though McNeil insisted that his accountability was to the public during COVID-19 and that it "made no sense" for the House of Assembly to meet and debate policy while a new leader was being chosen, the opposition called out the premier for evading parliamentary scrutiny and accountability on the decisions his government had taken.
Compared to a province like Ontario, where schools have been closed for extended periods and stay at home orders and lockdowns have been more common, life in Nova Scotia has been much closer to normal.
In recent months, however, McNeil has been praised for abiding public health advice. There has been no space between McNeil and Dr. Robert Strang, the province's Chief Medical Officer of Health, and this has been instrumental in keeping COVID-19 infection rates low. McNeil has also been credited for leading the province through crisis with empathy and compassion. 2020 was a year of tragedy in Nova Scotia: in addition to the pandemic, there was a mass shooting on April 18-19 that left 22 people dead and a community terrorized. A military helicopter crash in the Mediterranean killed three Canadian Armed Forces members from Nova Scotia. A six-member crew on a scallop dragger was lost at sea in the Bay of Fundy in December. Premier Rankin's leadership commenced at a time when hearts were especially heavy across the province.
The most important task for any premier today is to lead the province through social and economic recovery after COVID-19. When Rankin came to office, the numbers were very low in Nova Scotia as compared to the rest of the country. Businesses and schools were open, though with some conditions with respect to physical distancing, face masks, and special precautions and measures with respect to cleaning and disinfecting. Compared to a province like Ontario, where schools have been closed for extended periods and stay at home orders and lockdowns have been more common, life in Nova Scotia has been much closer to normal. That said, tourism is a key sector in Nova Scotia's economy and it has taken a major hit due to COVID-19 travel restrictions, including the 14-day quarantine requirement. Projections for 2020 anticipated that the tourism revenue would not go past $900 million for the year, a $1.7 billion decline from the previous year.
Premier Rankin seemed to be poised to go to election in April, after a budget was passed, but a spike in COVID-19 numbers prevented it. Now that numbers are under control, there are few barriers to a provincial vote. Further, polling data from Narrative Research indicate that Rankin and the Nova Scotia Liberals are in very good shape. Nova Scotians' satisfaction rate with the provincial government is at 75 percent; 52 percent of decided voters favour the Liberals; and, Rankin is the first choice for premier at 41 percent. Campaigns matter, of course, but these numbers they point to a significant lead for the governing Liberals.
Progressive Conservative leader Tim Houston is the preferred choice for premier for only 15 percent of respondents. He became leader in 2018, at a time when McNeil's approval ratings were among the lowest for provincial premiers in the country. Once a premier-in-waiting, he is now a long shot for the top office. New Democratic Party leader Gary Burrill is the preferred premier for 13 percent in the Narrative Research poll. The ideological spectrum in Nova Scotia is relatively short; sometimes it is difficult to tell the parties apart. They all support the green economy, improvements to long term care, support for small businesses to rebuild after COVID-19, and opportunities for education and re-skilling. Due to the convergence of values and priorities among parties, voter preferences with respect to leadership, brand, and trust are especially important in determining their votes.
Premier Rankin seemed to be poised to go to election in April, after a budget was passed, but a spike in COVID-19 numbers prevented it. Now that numbers are under control, there are few barriers to a provincial vote.
Nova Scotia is the only province without fixed election dates. This causes disruption for Elections Nova Scotia even in "normal" times, but it is especially destabilizing during a pandemic, when extra measures will be required in order to facilitate a safe election. Whoever wins the next election should introduce a fixed election date law. Currently, it is entirely up to the premier to determine when an election is called. This confers enormous political advantage on the premier for no democratic purpose, and puts Elections Nova Scotia under pressure to coordinate elections in a very short time frame. Of course, in jurisdictions with fixed election dates, nothing stops a premier or prime minister from an early (or late) election call. However, the public awareness of the pre-set date helps to fortify political pressure in favour of respecting that date. There is no reason for Nova Scotia to be the outlier.
During COVID-19, provincial incumbents have won elections, and often with stronger showings of support than they had at dissolution. Time will tell whether this will be the case for Premier Rankin. After nine years of Liberal majority government, fatigue might compel enough voters to look at alternatives. On the other hand, the Liberal record with respect to flattening the curve and rolling out vaccines might be enough to secure a third consecutive Liberal government. Polling data suggests a strong finish for Rankin and the Liberals.
Contributing Writer Lori Turnbull is an Associate Professor and Director of the School of Public Administration at Dalhousie University.