My Lockdown Adventures in Parliamentary Zoom and in Marriage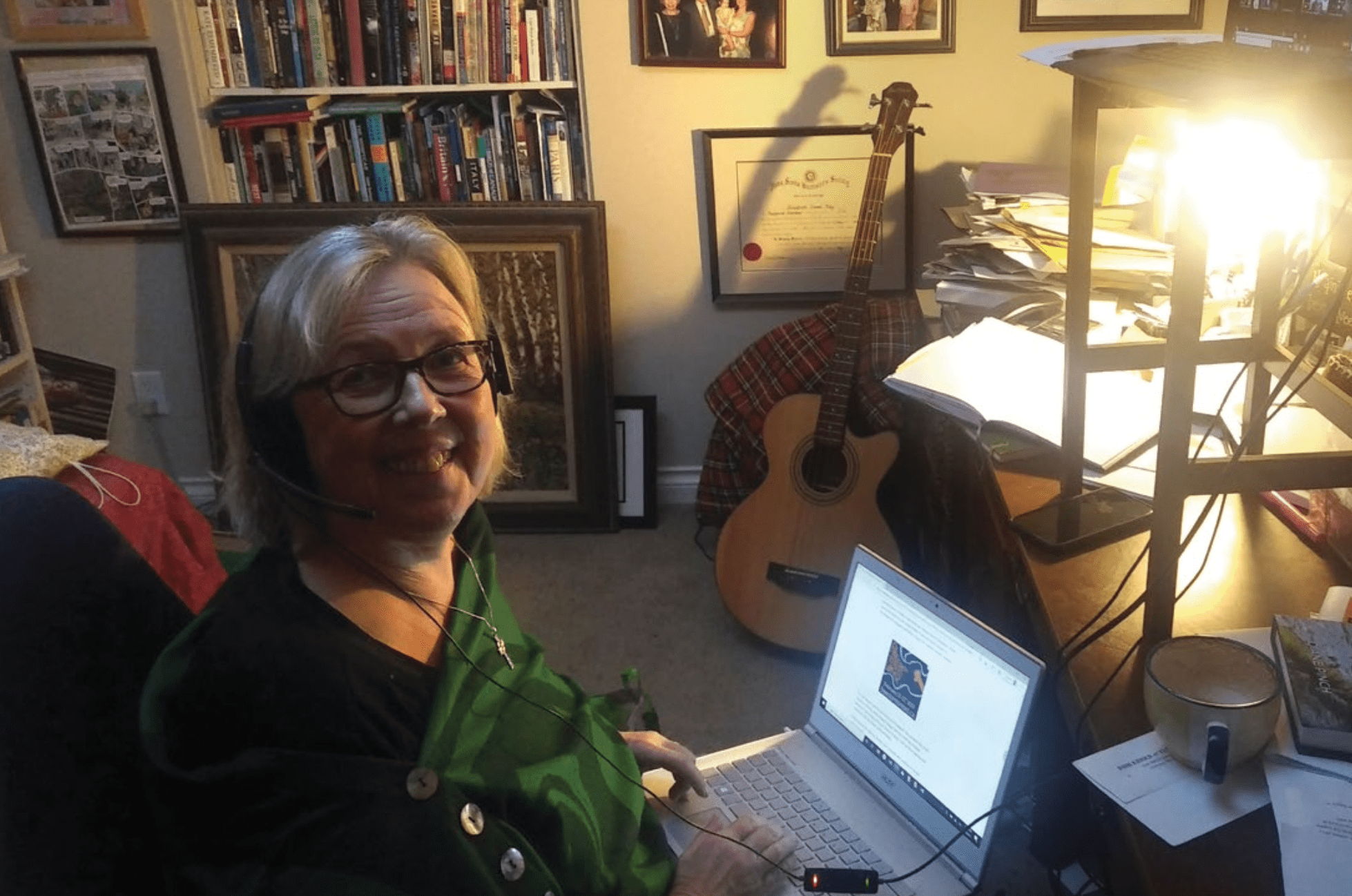 Elizabeth May
Of all the disasters and traumas human society has lived through, the COVID-19 pandemic has the remarkable attribute of being a shared experience that was completely isolating. Each of our experiences are similar and yet unique.
I found myself the other day speaking with a constituent who was telling me how he had not seen his children for months, how he and his wife had to be locked down. He seemed surprised when I said, "Yes, me too. I have not seen my daughter for months and months and we are locked down." Those of us with grown-up kids hardly see them if we were not blessed to have them in our bubble before this started. 
But those with little kids are having the opposite experience. When we catch up with each other and share how COVID has been impacting our lives, it has struck me how frequently I hear, especially from fathers, how much they have loved working from home. The experience of being around their kids has been fantastic. More than one member of Parliament has remarked that they do not want to go back to their "normal" life with its outrageously intense focus on work and family life squeezed into insufficient hours on the margins. Through Zoom, we have seen kids popping in and out of the screen. The other day, my friend and now former Green MP colleague from Fredericton, Jenica Atwin was juggling doing Zoom from her office with both little boys with her. She was sure she had them organized with games and activities and snacks as she spoke in a later night session. As she was wrapping up her speech, her littlest one tried to climb up on her lap and Parliament melted in sweet smiles. Deputy speaker Alexandra Mendez
said: "adorable."
Nathaniel Erskine Smith was seen in a Zoom vote reading his little one a bedtime story. And many a child has made a cameo appearance thinking they were off-screen, not to mention dogs and cats! 
Parliament has been very odd. We work hard, debate, pass legislation and get interrupted by heckling. Some of us experience this in the nearly empty chamber. Most of us experience this on Zoom. Initially, I thought we would not have heckling on Zoom. I had made the false assumption that the Speaker could mute anyone he had not given the floor. And initially, Parliament was more respectful. Perhaps other MPs had made the same assumption about being on mute. However, it was not long before the bad boys discovered that Zoom gave them powers of the uber-heckler. Interrupting with a heckle while on Zoom actually catapults the heckler onto the main stage and shuts down the audio feed to whomever is speaking. When a lot of voices engage in interruptions, total chaos reigns. Pity the poor Speaker.
My favourite moments are when we are gathered, but the House isn't in session yet. Sometimes, we're waiting for the Speaker to read the prayer and get the House open. Other times, we're hearing the bells in the wait for votes. Every now and then, we start chatting. Just to see the face of a friend, even when several hundred little black squares let us know our chat is entirely public, is a treasured chance to re-connect. We share photos of new grandbabies (shout out to Marilyn Gladu and Todd Dougherty). 
Every now and then someone entertains us. Charlie Angus has been known to get going on his guitar as we all sing along. Charlie is a real musician—front man for the Grievous Angels—and when we all sing along, it's hardly melodious, but it is fun. The other night when we had a vote around midnight on the dreadful back-to-work legislation for Montreal longshoremen, we had a real treat. Tim Louis, new Liberal MP from Kitchener, is a professional musician with a wonderful voice. He had his keyboard ready and sang to us a whole set of gorgeous jazz. We had assumed that with the chamber empty and the bells ringing for a vote, no one would know what we were up to. It turns out they had heard. Deputy Speaker Bruce Stanton, calling us to order for the vote, said with warmth and humour, "And now we leave the musical stylings of the honourable member for Kitchener-Conestoga…"
What will be the lasting impacts of COVID? I suspect they will be many. It may be years before we think it's a good idea to gather in large, squashed crowds. I think it will not be unusual to see people wearing masks, even just to ward off colds and flu. 
For me, being locked down—and locked up—in my rented apartment that I loved so much and thought I would never leave, was not quite as lovely when my only outdoors was the balcony. And my newly married-up husband, John, who was used to living and working outdoors on his Ashcroft, B.C. farm, was not having fun. So, one COVID impact has been our new adventure: with another couple, my husband and I have bought a place and moved to Saturna Island. I am now on just over half an acre of lush garden, a short walk from a beautiful little cove. 
Fingers crossed I get a second vaccination shot soon. Fingers crossed I will get to see my children over this summer. Fingers crossed those best moments of our Parliamentary lockdown are the ones I will remember.   
Elizabeth May, MP for Saanich-Gulf Islands, is the former leader of the Green Party of Canada.