My Life in Lockdown: A Hybrid Senate, a Family Adapts and Farewell to my Father
Peter M. Boehm
For many, the past year-and-a-half has been characterized by a certain routine: watching your health; observing the ever-evolving rules for social distancing and lockdowns but still staying in touch with your loved ones; working from home (assuming you were fortunate enough to do so); and adapting to virtual meetings, virtual happy hours, and all the new accompanying lingo. For me, this time has had its emotional highs and lows.
Awareness of what might lie ahead began to sink in during February and March of last year. My previous jobs had included health issues in both the international development context and the G7, where readiness and coordination of response in the wake of H1N1 and Ebola outbreaks over the years had been a consistent item of global policy focus. As COVID-19 began its spread beyond China early in 2020, it was clear this new virus had the potential to become something much bigger. 
Our work in the Senate continued as normal until mid-March when Parliament, and just about everything else, shut down. Our last order of legislative business before the pandemic changed—maybe forever—how Parliament functions, was CUSMA. As the Senate sponsor of the bill to implement what was called the New NAFTA, I had a full-length speech of roughly 45 minutes ready for second reading on March 13. The night before, however, it was decided by leaders in the Senate and the House of Commons that we would sit the next day to ensure the passage of this important business and then adjourn. So, my speech became a very short intervention and the bill passed. CUSMA entered into force on July 1, 2020. Also, on March 13, the prime minister advised Canadians to postpone or cancel all non-essential travel outside the country.
After careful consideration, we left for Cuba early the next morning on a long-planned visit. My spouse and I were conflicted: we had been looking forward to this trip for some time and to celebrating our daughter's 16th birthday. On the one hand, two days earlier, on March 11, the World Health Organization (WHO) had declared COVID-19 a pandemic and the official advice presaged stricter measures to come. On the other, Cuba was our first posting in Canada's Foreign Service, we spoke the language, I knew many in Cuban officialdom and we had stayed at this resort in Varadero before. We spent a lovely week on the beach but did not leave the resort and I cancelled a planned visit to Havana to meet with Cuba's deputy foreign minister. I was also working with travel agents to have our son, who was working on agricultural development in Ethiopia, return to Ottawa. It was safer for him to be home with us and it meant we could all enjoy 14 days of mandatory quarantine together. As the week in Varadero passed and incoming flights were halted, the number of Canadians in our resort dwindled. 
Cuba began to impose mobility and social distancing restrictions once it was found that a few European tourists had carried the virus onto the island. The scene at Varadero's airport was dystopian: Cuban officials were masked—this was not yet normal—and many frightened-looking Canadians, some stranded, were moved onto our plane. Arrival in Ottawa was tense: CBSA officers in masks and face shields, our taxi fitted with a plastic partition—again, while we are used to this now, we certainly were not at the time. We arrived home and the next morning our good friends brought us groceries. United with one of our three sons, we isolated for two weeks. Ottawa felt bleak but at least we were safe at home.
The immediate issue post-Cuba was adaptation. For my spouse, daughter, son, and I, the challenge was how to work from home without falling over each other. I very quickly concluded that I would fare better from my Senate office downtown, where my virtual meetings would not be interrupted by a barking Xena, our standard schnauzer. In the absence of Senate sittings and committee meetings, my colleague Mobina Jaffer and I established a discussion group for interested senators on the international dimensions of the pandemic, interacting with ministers, high-level global officials, and others, on COVID-related issues ranging from foreign to economic policy.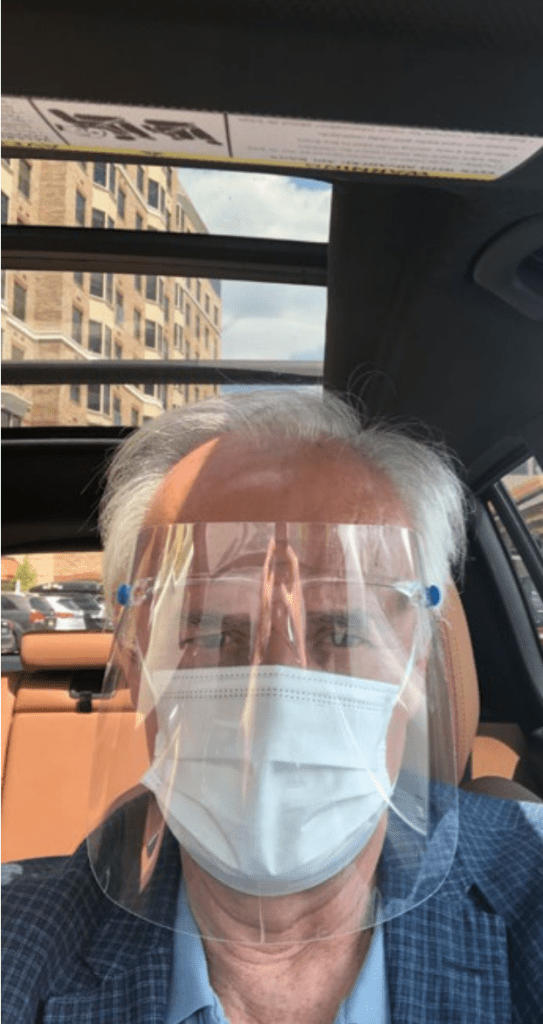 The Senate slowly but surely adopted a hybrid format where I, as an Ottawa-based senator, was, and have been, one of the few to attend in person, all the while observing prescribed distancing, masking, and other measures. Since I also sit on the Standing Senate Committee on National Finance, I was involved in many virtual meetings that addressed legislation related to the billions of dollars of relief programming the government was rolling out.
In November, I was honoured to be elected Chair of the Standing Senate Committee on Foreign Affairs and International Trade but our work thus far has been consigned to two government bills: the first, S-2, to amend the Chemical Weapons Convention Implementation Act and the second, C-30, this year's budget implementation act. Committees have only now, the first week of June 2021, been authorized to meet on non-government business. The halt on non-urgent meetings was done to ensure staff required onsite—of which there are many, from committee/procedural staff to interpreters to cleaners—were not exposed to undue health risks. I continue to hope that our committee will be able to examine the multilateral aspects of how to put the damage of the pandemic behind us, as well as its economic, social and developmental consequences.
The impact of the pandemic on mental health must also be seriously considered. I am a member of the Senate Mental Health Advisory Committee, which has tried to ensure senators and staff are well supported. On a personal level, I was and remain worried about our autistic son who lives in a group home in Sharbot Lake, Ontario. We have not been able to see him much, but he did get his first vaccination early and is lined up for the second. 
My nonagenarian parents in Kitchener were scheduled to move into an assisted living facility but delayed their transfer because of the dire situation in long-term care (LTC) facilities exacerbated by the pandemic. They did make the move, but the transition was difficult. My dear father passed away on June 4th at 93. Like so many families, pandemic restrictions prevented us from honouring him with a proper funeral and celebration of his remarkable, life so I will do so, briefly, here. His name was Michael Boehm and his family, belonging to the Saxon minority in Transylvania, lost everything in 1944. In 1949, at the age of 21, he arrived in Canada. He learned his trade as a bricklayer and mason, sponsoring his siblings to join him. He started a construction business, married my mother, Anna Markus, had three children and an amazing life. I've thought of his remarkable journey at every key moment of my own life, including on my swearing-in as a senator.
One thing we've learned during this period is that there is a crisis in Canada when it comes to caring for the aged. I spoke to this in the Senate in support of an inquiry launched by my colleague, Judith Seidman. 
Like so many people, we've been sustained during this crisis by simple things—reading good books (I am a happy member of a book group that has switched to meeting virtually) and watching excellent movies and TV from around the world. My favourite programs have been Babylon Berlin (no surprise, as a former ambassador to Germany), Money Heist, and Vikings. As I think about the way ahead, I feel compelled to quote Floki from Vikings, who, when faced with a dilemma, simply shrugs and states "it is in the hands of the gods." This, of course, leads to the hairstyle of the gods: the mullet. I have one again.  
Senator Peter M Boehm, Chair of the Senate Standing Committee on Foreign Affairs and International Trade, is a former ambassador and deputy minister.