Making Air Canada Viable and its Passengers Whole Again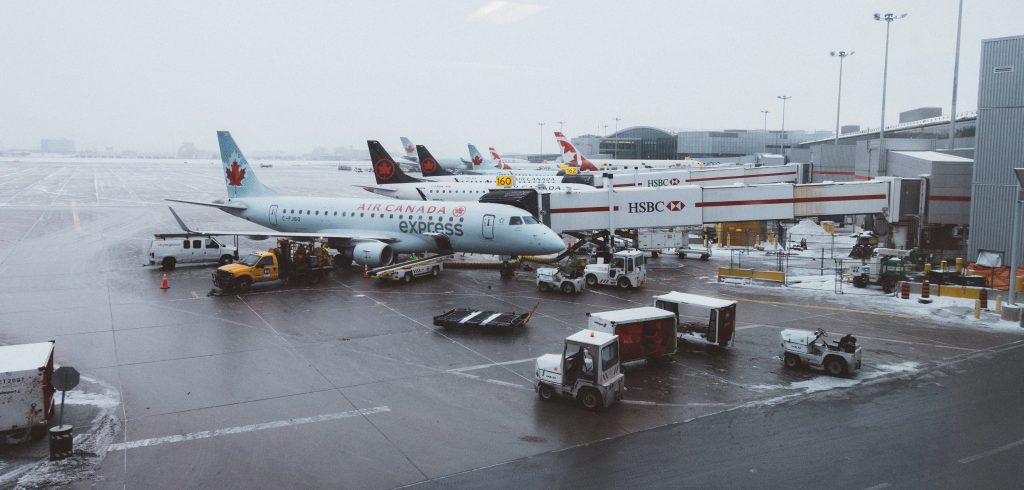 Karl Moore
April 13, 2021
After a year during which Canadian airlines have been existentially threatened by the decimated demand and operating constraints produced by the COVID-19 pandemic, Finance Minister Chrystia Freeland and Transport Minister Omar Alghabra have announced a lifeline package for Canada's largest airline and national flagship carrier, Air Canada.
With up to $5.9 billion provided through the Large Employer Emergency Financing Facility — a program designed to support large Canadian employers who have lost revenue due to COVID-19 — the package was larger than anticipated. It includes $4 billion in loans, a $500-million investment in Air Canada stock and a specific $1.4-billion loan to cover customer refunds.
Clearly, the government and Air Canada are taking a longer-term view, as they should. This package should allow Air Canada to make it through the tough times likely still ahead; though there are some green shoots for the industry, it may be months if not a couple of years before we are even close to where the airline industry was in Canada in February 2020.
In the United States and China, domestic airline industry passenger levels are back in a biggish way. This is encouraging; however, they are much, much larger domestic markets than Canada. In our country, the industry needs foreign travelers — for business, tourism, or family visits — and the ability of Canadians to travel outside the country for the industry to really begin to return to reasonable health.  While the fate of vaccine passports as a post-COVID aspect of travel remains unsettled, it could be key to a global approach to the problem.
Beyond the anticipated loans, crucial elements of the federal package include the provision for Air Canada refunding clients who bought tickets for flights cancelled because of the pandemic. That was prudent business management as it keeps cash from flowing out in an unprecedented cash crunch.
Another widely anticipated move was the resumption of flights to smaller cities and towns in parts of Atlantic Canada, British Columbia, the far North and elsewhere. The main reason these flights had been halted was very low demand due to social distancing and lockdown. As an airline, it's simply not cost-effective to fly with low load levels (percentage of seats full). But many mayors and premiers were understandably concerned by the impact of isolation on their communities. This will cost Air Canada, but the political optics are important and worth it in the context of the overall deal.
There are two surprising provisions of the package. First, that Ottawa would buy 21.5 million Air Canada shares and acquire warrants to purchase an additional 14.6 million shares. Given Air Canada's current float of about 335 million shares outstanding, Ottawa's initial ownership stake will stand at about 6.4 per cent. It would rise to more than 10 per cent if Ottawa exercises all the outstanding warrants. This has fueled rumours of a renationalization Air Canada.  This strikes me as particularly bad idea.  Governments are good at some things, but history has proven worldwide that running an airline is not one of them.  It's more likely that Freeland and Deputy Finance Minister Michael Sabia — whose hand in this package seems evident based on his years as a senior federal bureaucrat followed by his time as CFO of CN, and then CEO at Bell and the Caisse de dépôt — were thinking that if Air Canada's business recovers quickly after the pandemic, the government can turn a tidy profit on its shares.
Secondly, the focus on the environment, clearly something of a central agenda item for the Trudeau government. This was probably not a hard sell at Air Canada.  The industry has processed the pressure from more and more flyers — particularly my Generation Z business students but increasingly older generations — and carriers are buying planes (like the Airbus 200 and Boeing Max) that pose less of a chemical threat to the planet.  It also helps on the jobs front, particularly in Quebec and Manitoba, but these are planes they want to buy anyway, so an easy ask to agree to.
What is both not surprising and a sound move is the capping of senior executive total compensation by the airline at $1 million for each of its executives as long as Air Canada is using the loan facilities. It's not just a spoonful of sugar for political optics reasons, but a moral necessity during times of socioeconomic hardship.
Karl Moore is an Associate Professor at the Desautels Faculty of Management, McGill University, and a longtime airline industry observer.