L. Ian MacDonald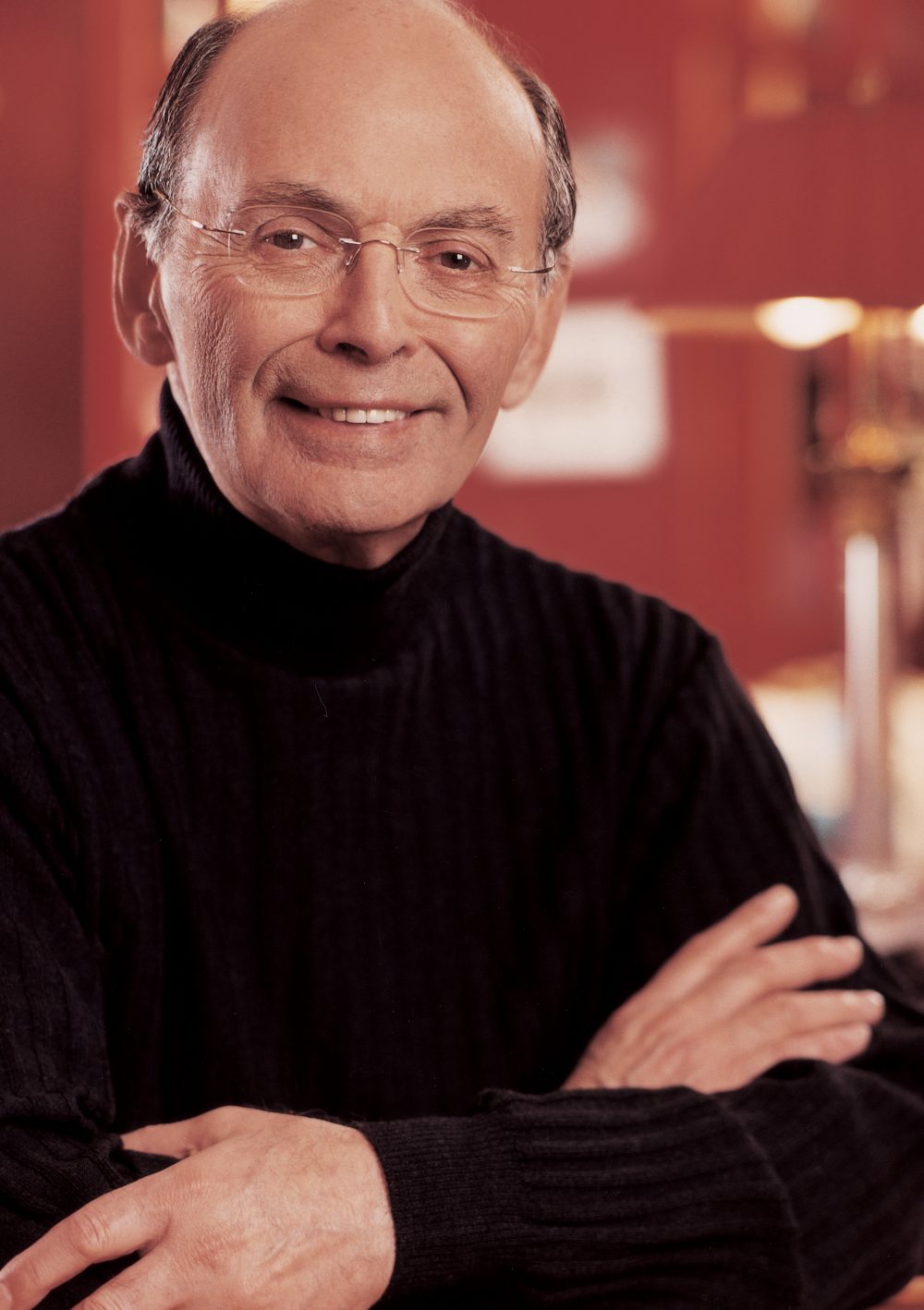 Leo Kolber was famously punctual, as he once reminded me when I rang the doorbell of his house, five minutes late for a luncheon meeting about writing his memoir. 
"If we are going to work together," he said as he answered the door, "you are going to have to learn to be on time." On leaving his full and eventful life early in the morning of January 9, Leo was a bit early—a week before his 91st birthday.
He lived on Summit Circle, at the top of Westmount in Montreal—a symbolic residential achievement for more than a few of Canada's captains of industry, entertainment and politics. How he got there as the consigliere of the Bronfman liquor and real estate empire was part of the story of Leo: A Life, which became a national business bestseller in 2003.
Oh, the stories he told while we worked on that book, in his own words, and his own voice: from his birth in 1929 at the dawn of the Great Depression, to his retirement in 2003 as chair of the powerful Senate Banking Committee before his compulsory retirement from the Red Chamber itself the next year as he turned 75; from his role as chief fund raiser of the federal Liberal Party to champion of Israel and an array of non-profit causes.
Whether he was fundraising for McGill University, the Jewish General Hospital, Combined Jewish Appeal or the Montreal Symphony Orchestra, he knew how to get to "yes". No one said no to Leo. 
It was quite a trip to the summit for a kid who grew up as a dentist's son, 5 km down the mountain and due northeast in the storied Jewish neighbourhood around St. Urbain Street immortalized in Mordecai Richler's novels. His grandparents, Samuel and Naomi Kolber, had been immigrants from Austria and his grandfather, "a merchant and a moneylender," as Leo recalled, had a clothing store in a building he owned on St. Laurent— universally known as the Main, then the heart of the shmatte business—and lent people money for mortgages in places like Westmount.
Leo went to McGill as a 16-year-old undergraduate in 1945, and worked his way through law school, class of '52. "It was at McGill," he wrote, "that I met Charles Bronfman, who became my best friend for life." 
Leo, who had been suffering from Alzheimer's, would have been deeply touched that Charles and his wife, Rita, flew to Montreal at the end to say farewell. Leo would have been equally moved by the eulogy offered by Charles at his funeral several
days later.
"I'd give anything not to be here today," Charles began, speaking of his "friend of 70 years." Charles was one of two eulogists who was not a member of Leo's immediate family, but part of the larger one, the other being former prime minister Jean Chrétien, in high form as he spoke of Leo's recommendation for fixing the Liberal Party's books ("declare bankruptcy") and his love of Canada.
It was through Charles that Leo met the legendary patriarch Sam Bronfman, builder of Seagram's and Distiller's Corporation, the foundation of the family's iconic liquor brands and real estate investments. He was known as "Mr. Sam", except to Leo, who loved him like a father and never called him anything other than Mr. Bronfman.
For his part, Charles told the audience at the Shaar Hashomayim Synagogue in Westmount, his father was not concerned that Kolber began "without money", but saw him instead as someone "with his feet on the ground" so that if either of his own sons "went astray, he would keep us in check."
Mr. Sam hired Leo to run Cemp Investments, the holding company named for his four children, Charles, Edgar, Minda and Phyllis. And from the Seagram castle on Peel Street, Leo was the driving force of Cadillac Fairview, which built Canada's urban and suburban landmarks of the 1960s and 70s, from Fairview Pointe Claire on Montreal's West Island to the famed Toronto-Dominion Centre, whose Bay Street black towers defined the modern Toronto skyline.
At the urging of his daughter, Phyllis Lambert, whose passion for design later inspired her founding of the Canadian Centre for Architecture, Sam Bronfman had hired architect Ludwig Mies van der Rohe to design the Seagram Building, the acclaimed bronze landmark which opened on Park Avenue in New York in 1958. When it came to hiring an architect for the TD Centre in the 1960s, she told Kolber: "It has to be Mies." And, so it was, for both the TD Centre and Montreal's Westmount Square, the multiple black towers which are Phyllis and Leo's Mies van der Rohe twins, an architectural legacy that has stood the test of time beautifully.
The other banks had no choice but to follow TD's lead in building impressive head office towers, all within a few blocks in Toronto's financial district. Decades later, when he flew into Toronto, Leo would often look down at the world class Toronto skyline, and think, "we did that." As so they did, as well as the Eaton Centre, then the largest retail shopping space in Canada, 1.6 million square feet in the middle of downtown Toronto.
As Kolber would write in his memoir: "The TD Centre was the architectural statement that defined the essence of a great city coming of age." The vision was partly Cadillac Fairview building a great Canadian and international brand. The rest was largely the relationships Kolber nurtured with the firm's partners, none more so than Allen Lambert, chairman of the TD Bank in the 1960s and 70s. They built the TD Centre on a handshake, with each partner investing only $6 million up front. (Cadillac Fairview walked away with $500 million when Kolber sold at the top of the market in 1987.) When another bank pulled out of the Pacific Centre, a major development in Vancouver, Lambert told Kolber on the phone: "Count me in for a third. It's a done deal." Lambert would later say that the TD Centre transformed the bank from a regional to a national player. "Of the Big Five, we were the smallest bank," he once recalled, saying the TD Centre gave the bank "a tremendous lift."
Such was the relationship with Kolber that he was appointed a director of TD at the age of 42, a seat he retained for 28 years. A bank directorship had eluded Mr. Sam for decades, primarily because he was Jewish. Also unfulfilled was his fondest wish, appointment to the Senate. Leo Kolber, his protégé, attained both.
Leo served as a Liberal senator for 20 years under Pierre Trudeau, John Turner and Jean Chrétien in the days before campaign finance reform, when both leading parties appointed prominent fundraisers and few people blinked. After the scary one-point win by the No side in the 1995 Quebec referendum, the Chrétien Liberals were determined to make a statement in the 1997 election, and asked Kolber if he could raise an extra $1.5 million in Quebec. Only if they gave him 24 Sussex, he replied, for seven nights of dinners for 10 with the PM. "Nobody turned down an invitation to dinner at 24 Sussex," Kolber later wrote. He easily raised the extra $1.5 million and the Liberals picked up seven seats in Quebec. 
Quite apart from being the Liberal bagman, Leo was seriously interested in policy making, and played a leading role as chair of the Senate Banking Committee, then the best informed and most influential committee on the Hill. Most of its members had worked or served on boards in financial services, and knew what they were talking about.
Within the Liberal caucus, he won the argument to cut the taxable portion of capital gains from 75 to 50 percent, with capital gains cuts typically re-invested rather than spent on household expenses. "I want you to listen to Leo on this, because he's right," Chrétien told the Liberal caucus. And they did. 
On the sensitive issue of big bank mergers, not so much. Senate Banking produced a 2002 report unanimously recommending the approval of large bank mergers, provided the finance minister was on-side. It was a landmark study, produced within only two months, but the Liberals were spooked by the negative reaction of voters and opinion leaders alike, and nothing more ever came of it.
Aside from his involvement in business and politics, Leo maintained longstanding friendships with Hollywood legends like Frank Sinatra, Danny Kaye and Cary Grant whom he met through his major philanthropic work and service on corporate boards. His love of and support for Israel was the bond at the heart of his close friendship with the late prime minister and peace maker
Shimon Peres. 
Leo once organized a lunch in honour of Peres at the Mount Royal Club, the business and social gathering place of Montreal's anglophone establishment on Sherbrooke Street. A leading member of the Jewish community reproached Kolber for not receiving the Israeli prime minister at the exclusively Jewish Montefiore Club. "Like hell," Kolber replied. "They discriminate against us. Do we have to discriminate against them?" It was one of the stories he recounted with delight in his memoir.
In his decades as an honourary Bronfman and the éminence grise known as the brains behind the family fortune, Leo straddled the line between respect for the dynasty and a desire for independence. Of everything he achieved, his success in balancing those allegiances may be his lasting legacy. He was both deeply loyal, and never not his own man.
And that began and ended with his family, his first wife Sandra who died of cancer in 2001, their children Jonathan and Lynne and their grandchildren. In recent years, he found love again with Roni Hirsch, who saw him through his final illness.
And at his passing, not just one prime minister, but two, came to Leo's final command performance—his funeral. Chrétien was there, as was Brian Mulroney. Not just any two prime ministers, but two who had run the country for nearly two decades with great success, one as a transformational leader and the other who represented continuity.
Both came from modest beginnings in small towns, and rose to the pinnacle of public life in a country where success is its own reward, and giving back is a high honour.
Leo understood that. It's how he lived his own remarkable life. L'Chaim.  
L. Ian MacDonald, Editor and Publisher of Policy, was co-author of Leo: A Life, the bestselling memoir by Leo Kolber.