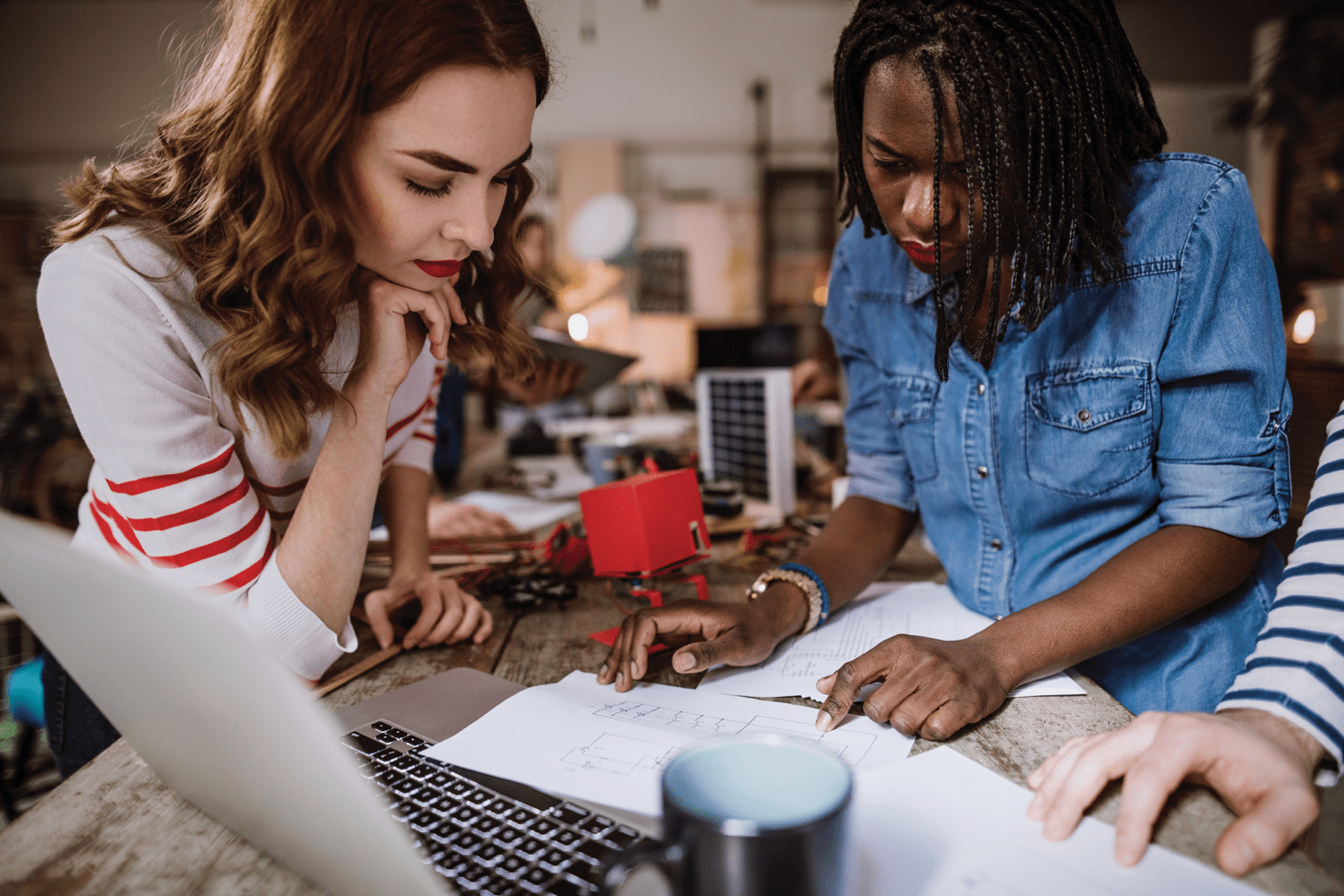 The numbers reflecting performance among women in business are remarkable. Sixteen percent of small and medium-sized enterprises (SMEs) in Canada are majority women-owned. Eight percent of women-majority-owned SMEs export. Six percent of venture capital in Canada goes to women. In the United States, start-ups run by women generate 78 cents for every dollar invested, while male-owned counterparts generate only 31 cents per dollar. Forum for Women Entrepreneurs CEO Paulina Cameron provides the story behind the numbers.
Paulina Cameron
Reading the statistics on women-led businesses can generate more questions than answers. If the "business case" for women entrepreneurs is so clear, then why have the scales not tipped and why has progress stagnated? Some argue that we need to appeal to the "passionate commitment of senior leaders." Others insist that women just need to be more confident and become stronger advocates for themselves. Undeniably, the system has restricted access by women and underrepresented groups to the privilege and power needed to enjoy the success men have historically benefited from. 
The silver lining is that we are finally starting to see the scales tipping. As CEO of the Forum for Women Entrepreneurs (FWE), I get to spend my days with women in business, and those who walk the talk in supporting them. FWE is in its 17th year of supporting women across in Canada in running successful businesses on their own terms. With more than 4,500 women entrepreneurs supported to date, we have spent the time and resources truly listening and understanding what works and what is needed to elevate women entrepreneurs, and have looked at key data to support our findings. 
We know that when women entrepreneurs are meaningfully supported through our targeted programming, they are three times more likely to be in business after five years than the national average. We also know that their ability to raise capital changes significantly—last year's cohort of semi-finalists of our access to capital program, Pitch for the Purse, raised a cumulative $18M within a few months of graduating. Knowing the statistics about women and fundraising should leave you impressed with that number. What have we seen to be effective in supporting women entrepreneurs? It boils down to democratizing access, with a serious dose of magic. We know that if we can enable women entrepreneurs to have access to the education, capital and networks they need, and then get out of their way, they will be wildly successful. What does this look like practically? The most important access points for women are access to networks and access to education. Networks and education then provide the needed tools, capital and confidence that allow women entrepreneurs to thrive.  
Access to powerful networks is important across a few dimensions—champions, backers and peers. Champions and backers are those individuals who are able to leverage their power to either bring a woman entrepreneur to the right table and advocate on her behalf, or, are able to back her business and potential, signalling to others to come on board. In a country where fewer than 14 percent of partners at Canadian VC funds are women (funds that lack diversity are much less likely, or not at all likely, to invest in diverse entrepreneurs), this requires both men and women to rally around women entrepreneurs to make change happen, as well as a need for more women-only focused funds like SheEO or Women's Enterprise Centres. Organizations like FWE are creating a pathway for women to understand how to navigate the funding landscape, and almost more importantly, are playing the role of a trusted source of insight.
Acommunity of peers is one of the game-changing access opportunities for women entrepreneurs. We've all heard the adage "you can't be what you can't see" and the quote "there's a special place in hell for women who don't help other women." Every single story or piece of feedback we receive from our cohorts contains gratitude for being in a room surrounded by peers with whom they feel an instant connection with, and whose stories resonate with them deeply. I have sat in the rooms with them and witnessed the power unleashed when they figure out how to support one another. One of the elements of our intensive bootcamp is a Mindshare: each woman is invited to put to the group a challenge she is currently facing in her business. Her peers then spend time sharing their perspectives, their experiences, their questions, and the helpful introductions they can make. In these rooms, we witness the power that each of them holds to support one another—a truly democratized access to support and networks. From movements like "Babes Supporting Babes" to "Girl Boss Rally" to "Me Too", women are stepping up to actively support one another in a way that is shifting the tides. 
Democratizing access to quality and targeted education is the other component that gives women the confidence and tools they need to apply to their business. Too often, we hear that women are more likely to defer decision making to someone within or outside of their business because "they have an MBA and I only finished high school." Women's intuition and their ability to make astute, data-driven and researched decisions, has been deeply undermined. Through the delivery of education that meets women where they are, that seeks to uplift them and highlight their innate strengths and intuition, that speaks to them in a way that feels accessible, women begin to recognize how to put to practice their intuitive ability to drive their business, on their own terms. 
Democratizing access to education and networks is not necessarily a novel suggestion. But innovation does not always lie in the "what". Sometimes it is contained in the powerful "how". We've learned that the magic and values that we bring into everything from how our programs are designed with the intent of "leaving no woman behind", to how we execute our events and programs with women's comfort and brave space in mind, make all the difference. 
Women entrepreneurs are changing the world by leading with values and ambition—it's time we democratize the access to networks and education that they need in order to run successful businesses and thrive.  
Paulina Cameron is the CEO of the Forum for Women Entrepreneurs.