Innovating Through Crisis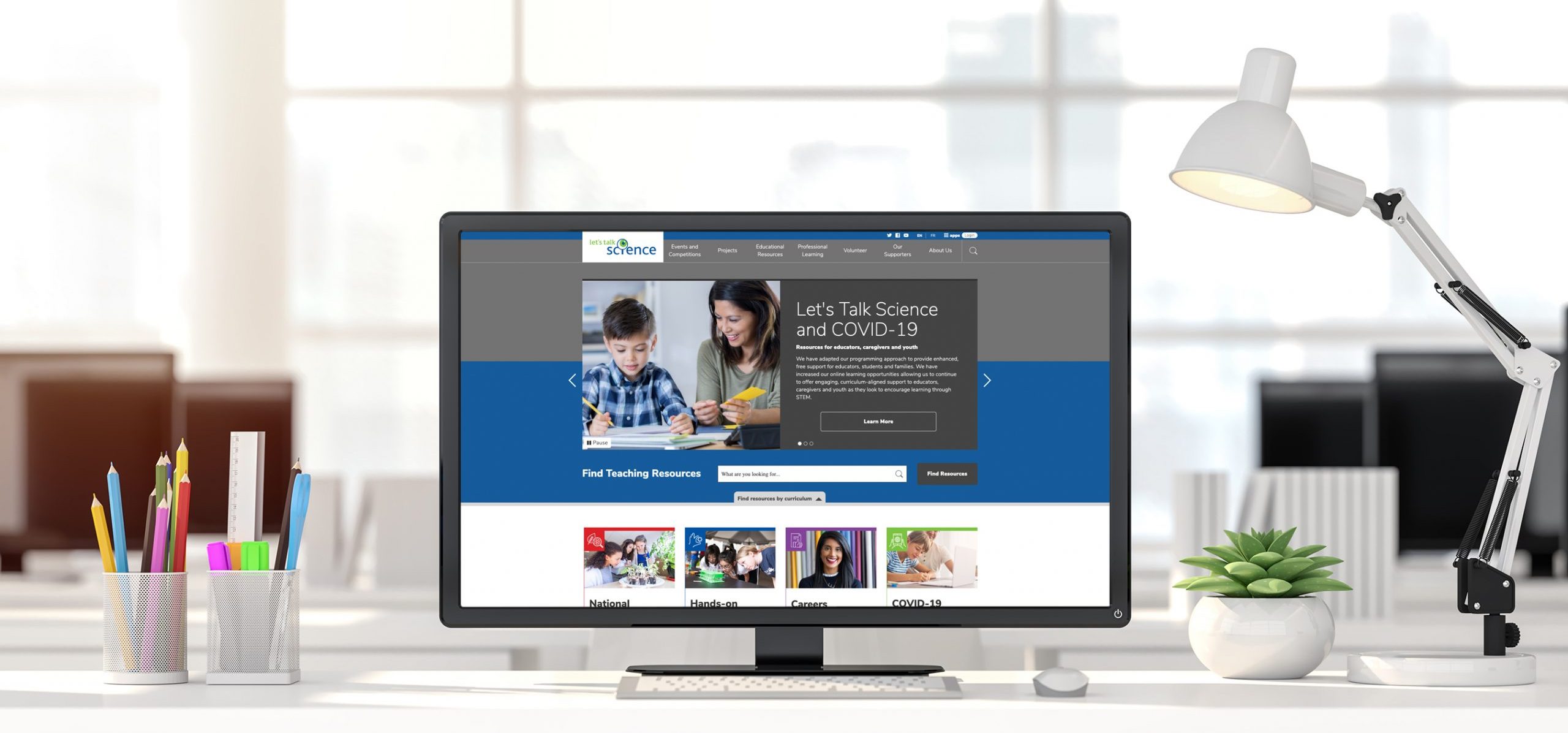 When the COVID-19 pandemic lockdown hit, Let's Talk Science possessed all the innovation ingredients to rise to the occasion. A national charitable organization that helps children and youth by supporting their engagement with science, technology, engineering and mathematics (STEM), Let's Talk Science leveraged its own science and tech strengths to adapt to the crisis and learn from
its challenges.
Bonnie Schmidt
Let's Talk Science is a national charitable organization that mobilizes thousands of volunteers at more than 50 post-secondary sites across Canada and offers a comprehensive suite of blended (i.e. online and in-person) STEM-based programming in English and French for educators from early years through Grade 12.
The COVID-19 pandemic has underscored the critical need for our work to help youth prepare for future career and citizenship roles through STEM engagement. Let's Talk Science's response to the massive school disruption caused by COVID-19 was guided by the principles that 'culture eats strategy for breakfast' and 'a good crisis should never go to waste', made famous by Peter Drucker and Winston Churchill, respectively. Let's Talk Science responded in both conventional and unconventional ways to maximize our support for youth, educators, parents and volunteers with online and offline initiatives.
The pandemic has laid bare the importance of science literacy and public trust in science. STEM engagement builds those attributes and develops critical thinking, problem-solving, evidence-based decision-making skills, and much more.
Once we ensured our people were healthy and could work safely, Let's Talk Science moved quickly to support the rapid shift to distance learning. At the same time, we launched several inclusion initiatives, including an ambitious 'unplugged' project to address the growing equity gap experienced by youth without access to technology. Key learnings include: i) our 'innovative family' culture that believes in collaboration, continuous learning and enabling others was critical to our robust and successful response; and, ii) educators and parents are adapting and innovating to support youth. 
As learning shifted online, Let's Talk Science stepped up quickly to provide new programming, asking educators what they needed. We expanded our resources to include pandemic-related material. We ramped up professional learning to help educators use technology in meaningful and relevant ways to support their students. Teachers demonstrated their deep commitment by registering by the thousands for these opportunities. One participant commented that they attended because "when they have a passionate teacher, then students become passionate too. It's contagious." We also expanded our national network of Teacher Leaders, classroom educators (including several in Indigenous schools) who are trained in our programs, so this school year they can support their colleagues locally. 
We developed new online programming for parents and caregivers called 'STEM at Home', which was promoted and shared by more than 50 education partners including six provincial/territorial governments, 21 school boards, four teachers' associations, and more than 20 community and post-secondary partners.
Our Let's Talk Science Outreach program was hit especially hard by the pandemic. More than 80 percent of our volunteers are post-secondary students, most of whom, themselves, had to adapt to online studies. Their own stress was undeniable and yet they maintained their commitment to Let's Talk Science. After canceling hundreds of in-person events, they moved online. The Let's Talk Science Challenge Online welcomed more than 500 Grades 6-8 students every week for eight weeks. While we had a smaller number of participants than the traditional in-person competitions held at more than 25 locations across Canada, more than half were youth who could never have attended those events. They asked us to maintain weekly challenges throughout the summer, so we did. Our annual weeklong training conference moved online for volunteer leaders, resulting in the largest multi-day training event in the program's history. With national support, local Outreach sites experimented with virtual outreach, including hosting symposia for high school students, career panels, interactive sessions with classrooms, science story-time and more. Virtual outreach continues to grow rapidly and is now a permanent pillar of our ongoing programming.
We inspired youth to think about their future by offering two new career exploration challenges. First, we expanded the Let's Talk Careers: Canada's Most Informed School Competition offered with ChatterHigh by adding an individual prize stream. More than 2,500 Canadian youth from 200 schools (cumulatively) correctly answered 112,633 career questions! The success of this initiative inspired Skills Compétences Canada to join us this year. Second, we ran That's a Real Job! Contest, challenging Grades 5-12 students to propose a winning 'future career' concept, which we'll use in an upcoming campaign. The promotional video showcasing our existing career content was viewed to completion more than 2 million times. 
Far too many children will remember the pandemic as the scariest time of their lives. The use of food banks skyrocketed and the lack of access to devices and the internet fostered isolation for many youth. In response, Let's Talk Science coordinated an ambitious initiative that engaged nearly 300 organizations to provide a gift of learning to vulnerable children in Grades 4-6 across Canada. The Horizon project aimed to send a caring signal to children that learning is the key foundation for their future. We wanted to inspire hope by engaging them in meaningful and fun STEM-based learning that did not require computer technology, internet access or adult supervision. At a time when all organizations were being challenged, the Horizon project offered an unexpected gift to our partners; every organization approached said 'yes'—and Canadian astronaut Chris Hadfield included an inspiring message. All partners are named on the Let's Talk Science Horizon page. 
In association with Food Banks Canada and many organizations, we have distributed nearly 75,000 Horizon kits (English and French) to vulnerable children (including more than 13,000 Indigenous youth) across Canada. Every Horizon kit includes hands-on STEM and literacy activities; supplies to do the activities; an age-appropriate book and more. What sounds like a simple project was affected by global supply chain issues in the sourcing of more than 113,000 kg of learning resources (including 4.5 million beads for 'unplugged' coding activities, 75,000 rolls of tape and more), as well as complex logistics related to assembly and shipping as online consumer shopping escalated during the pandemic, challenging our partners in those industries. It became an extensive friend-building opportunity as we located over 250 community organizations in all jurisdictions to distribute Horizon kits locally. While jurisdictions and school districts are working hard to provide necessary technology to vulnerable students, we believe these children will also benefit from receiving a surprise gift of learning, offered from an unexpected coalition.
Disruption caused by the COVID-19 crisis is transforming education and underscoring the importance of STEM. Hopefully, it will also result in the adoption of recommendations recently made by an international expert panel convened to reimagine the Organisation for Economic Cooperation and Development (OECD) PISA science test, which will be administered in 2024 to 15-year-olds in more than 80 countries. I was honoured to be a member of that panel, which made bold recommendations to the OECD. PISA is a bellwether for science education; the report, coupled with the evolution underway because of COVID, could lead to significant and sustained transformation in education.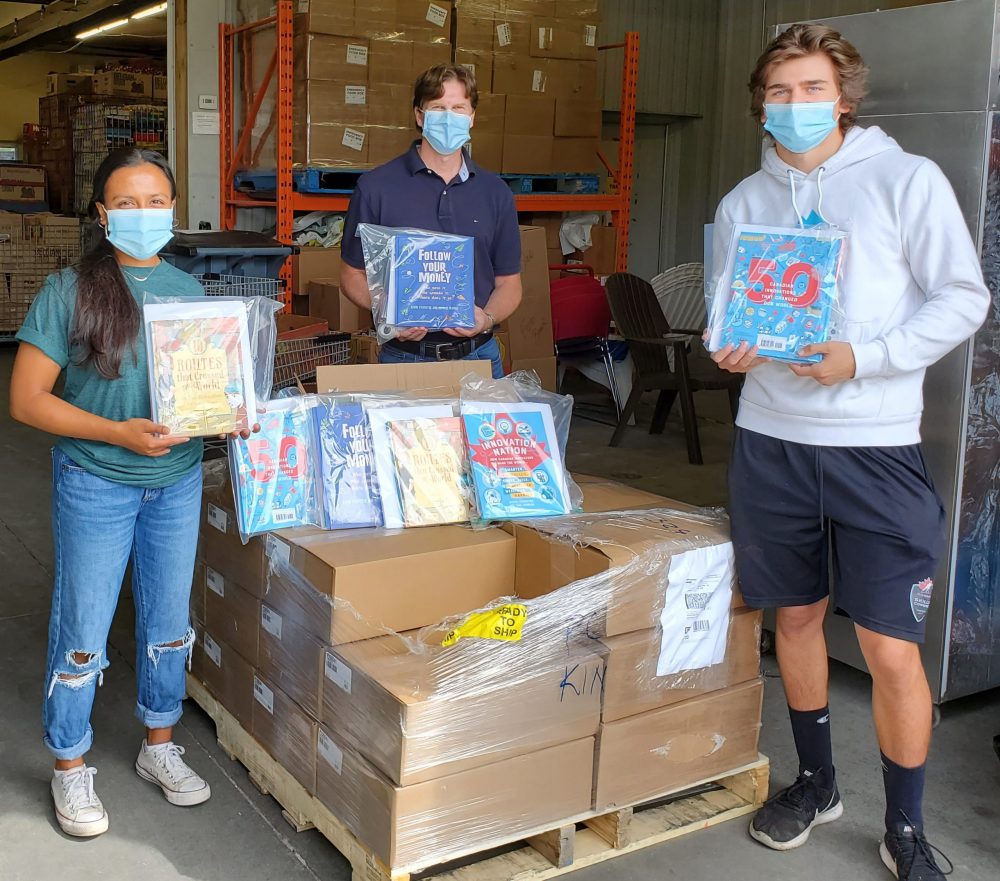 This transformation is critical to how we respond to COVID-19, a growing climate crisis, and the ongoing inequities and racial discrimination that are resulting in barriers for many youth to reaching their full potential. With a newly launched partnership with the Royal Society of Canada, we are considering all we have learned during the pandemic to inform the development of innovative programming that supports evidence-based decision-making, fosters hope and inspires climate action among all youth. In doing so, Let's Talk Science is committed to tackling barriers and inequities, and providing accessible, free programming that promotes diversity and inclusion.
Following Churchill's advice, Let's Talk Science has not wasted this crisis. Our culture has prevailed during this unprecedented and difficult time. We have innovated, learned and adapted in service to Canadian youth, educators, parents and volunteers. We are deeply thankful to our funding partners who encouraged us to be responsive. The impact of our response is yet to be fully determined but one key result has been the considerable expansion of our alliances. "Life is a contact sport" was the mantra of Let's Talk Science's founding Chair, Mitchell Baran. My mentor for 20 years, Mitch was profoundly committed to innovation, and to Canada. The irony of the statement in the midst of a global health pandemic is not lost on me; however, it remains appropriate as we navigate through complex and uncertain times. Let's Talk Science can be counted on to build and support an innovative team of talented and diverse staff, volunteers, educators and partners who share the common purpose of developing all Canadian youth and nurturing a scientifically literate society.  
Bonnie Schmidt is the founder and President of Let's Talk Science.