Honouring the Victims of COVID-19 by Reforming Canada's Health Care System
The COVID-19 pandemic has clearly identified the shortcomings in our health care system. To squander this crisis as an invaluable exposition of intelligence would be a dereliction of duty, especially to those who've lost their lives to the virus.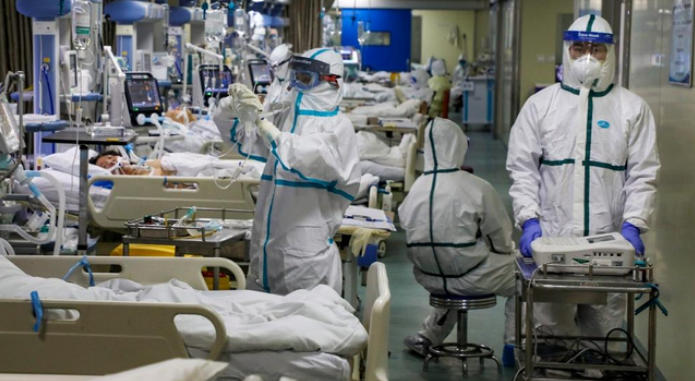 Paul-Émile Cloutier
June 18, 2020
The COVID-19 crisis has exposed serious weaknesses in Canada's health care system, which was already limping before the pandemic arrived in Canada in January.
With COVID-19 morphing from a blitzkrieg into a siege punctuated by surges and waves that are expected to worsen in the fall, we have precious little time to get our act — our Canada Health Act, that is — together. As a nation, we toast the Canada Health Act as a defining element of being Canadian, yet we continue to elect governments that are uninterested in ensuring it remains relevant.
Instead, jurisdictional squabbling between provincial/territorial governments on one side and the federal government on the other have, for too long, supplanted serious discussion on how to create a sound plan to improve the health of all Canadians. It is beyond time that politicians step up to ensure that we have an efficient, connected, 21st-century health care system able to meet the needs of our nation's growing and aging population, and respond to crises such as pandemics.
Even though the battle against COVID-19 continues, we need an urgent and comprehensive review of our national response to the pandemic. COVID-19 has shaken the foundation of our health care system to its very core just as SARS did in 2003. It has exposed the fragility of our system and the weaknesses of our national policy on health surveillance, management, information and infection control.
We rely on health research in times of health crisis yet continue to underfund it. We lean on hospitals, long-term care and other healthcare institutions, but refuse to provide funding adequate to ensure they are modernized and capable of responding to emerging health threats. Patients languish in hospital hallways because higher quality and more cost-effective home or community care is not available due to underfunding of programs.
COVID-19 has shown clearly that Canada's health care system needs more funding from the federal government. We can no longer limp along, relying on the dedication of frontline workers to compensate for inadequate resources. We can no longer deem it acceptable for long-term care residents to be housed four-to-a-room. We can no longer defend a home care worker being paid less than they would if they worked in an institution.
On the positive side, it was heartening that Federal Infrastructure Minister Catherine McKenna recently announced that hospitals would be eligible to apply for support from a new $3-billion federal infrastructure fund. For too long, health care institutions have been frozen out of receiving federal funding support based on the misguided political mantra that "health is a provincial matter." Health is a patient matter. We cannot let jurisdictional squabbles undermine progress toward an efficient, effective, digitally connected and truly national health care system.
COVID-19 has shown clearly that effectively and efficiently collecting and sharing sound data between the federal and provincial/territorial governments is also crucial to advancing our knowledge during outbreaks. Digital health solutions can improve the surveillance in situations such as the COVID-19 pandemic, but also in monitoring vector-borne infectious diseases propelled by climate change, such as Lyme disease or West Nile virus. Similarly, remote technologies allow for enhanced virtual care at a distance, but we need to do more.
The COVID-19 pandemic has clearly identified where the gaps and shortcomings are in our health care system. To squander this crisis as an invaluable exposition of intelligence would be a dereliction of duty, especially to those who've lost their lives to the virus. We must no longer gamble on the future by dithering. Even as we continue to wage the battle against COVID-19, Canada's political leaders must understand where we have come up short.
A federal commission or some other comprehensive review must be struck urgently. Its findings must inform a meeting of Canada's first ministers where an honest and open discussion should take place on a new pan-Canadian approach to health care rather than 13 separate systems operating in silos. The Canada Health Act provided a framework and it may well still be valid. What is not valid is clinging to the hope that things will get better without urgent, collaborative political leadership at all levels.
Paul-Émile Cloutier is President and CEO of HealthCareCAN, the national voice of healthcare organizations and hospitals across Canada.