Digitalization: The Path to Sustainability
As Canada adapts to the Fourth Industrial Revolution, the necessities of clean growth, sustainability and global competitiveness demand the innovation and implementation of connected solutions. ABB is a technology leader in power grids, electrification products, industrial automation and robotics, serving customers in utilities, industry and transport and infrastructure. 
Nathalie Pilon 
We are living through a socioeconomic revolution amid competing pressures of sustainability, energy concerns, and the fourth industrial revolution—the meshing of people and machines as internet meets production. Never has there been a better time for leaders to adopt sustainable business practices by taking ownership of the digital space and becoming connectors, and for the federal government to support our digital economy and its players. 
Canada has what it takes to become a digital champion, and our industrial sectors are flowing with untapped potential. Energy is a foundational pillar of our economy. Ten per cent of Canada's gross domestic product is due to hydroelectric clean power, while the balance of the energy needs of our economic players in industrial and infrastructure relies increasingly on power sustainability. The clean electricity that hydropower supplies to Canadians supports the growth of industry, commerce, infrastructure and communities.
In May 2018, ABB commissioned a historic power interconnector in Canada. The Maritime Link project, a 500 megawatt (MW) high-voltage direct current (HVDC) connection, enables clean, renewable energy, generated in Newfoundland and Labrador to be transmitted to the North American grid in Nova Scotia reducing dependence on fossil fuels. The link made history on December 8, 2017, by conducting the first exchange of electricity between the islands of Newfoundland and Cape Breton, Nova Scotia. The stabilizing features of ABB's solution allow Nova Scotia to integrate additional renewables such as wind power and contribute to Canada's emission-reduction efforts.
Technology innovation has been the core mission of ABB for more than 130 years and year after year, ABB generates digital solutions for its partners worldwide, all in the name of clean energy. The rationale behind this is simple. ABB supports clean economy and sustainability with a unified, cross-platform digital offering. Our technology solutions envision ways to take our customers and stakeholders in public infrastructure to the next level. 
As society adjusts to the Fourth Industrial Revolution, which merges the physical and digital worlds, it's our collective responsibility to build on the accomplishments of previous industrial revolutions, which over the last century improved life drastically across the globe. We should focus on using all the digital tools at our command to expand the benefits of earlier industrial revolutions to even more people while reversing any negative consequences. That means greening the grid, electrifying transportation and combating climate change with smarter infrastructure. As the digital wave progresses, we should all embrace it as it becomes the new normal. 
Digital systems that run industrial plants and installations to maximize uptime, speed, production and quality, industrial automation products are specifically designed to deliver collaborative operations, cyber security solutions and digital systems to manage entire plants and factories.
Canada is one of the largest mining nations in the world. As such, it is only normal that the Canadian mining industry turns to digitalization to increase its productivity and join our country's commitment to reduce carbon emissions. ABB is helping to build the first electric and digital mine in Quebec, a Canadian first, and has also delivered North America's most powerful mine hoist to Mosaic potash mine in Saskatchewan.
Digital mines develop economy and build community by reducing environmental impact and increasing safety. The landscape of resource extraction is being transformed with digital mines, which increase productivity and efficiency, optimize remote working, reduce waste and secure access control. Digitalization has the potential to unlock value for mining companies and can save billions of dollars for a future of sustainable mining.
Transportation electrification is well underway. From its origins with light rail and subway systems, electrification is expanding to incorporate more transit types and applications. The transition to electric vehicles (EVs) is just beginning and with automakers and other countries making significant commitments to phase out conventional internal combustion engine vehicles, the future for EVs is bright. But electrification of transportation goes well beyond passenger vehicles to include fleet vehicles (cars and trucks), mass transit buses, light rail, ships and even non-road vehicles like forklifts. Despite its high visibility and growing deployments, e-mobility remains an emerging technology. Additional work is needed to bring utilities, manufacturers and energy market participants together in order to remove technical barriers to commercialization. With the right level of government leadership, Canada can secure its position as a global leader in electric transportation technology and expertise.
Rail is one of the more prominent forms of electrified transport, as local rail and subway systems have used electric power for 100 years. Now electric rail is poised to become more economical, thanks to the development of supporting technologies. In efforts to cut emissions to zero in Canada, Toronto has begun construction on a new light rail transit line (LRT) to be up and running by 2021. For this $8.4 billion project, ABB is on board to contribute key power distribution components that will allow the transit line to run on nearly zero emissions. The Toronto LRT will decrease greenhouse emissions by about 29 per cent per person, and cut 40 per cent of the current footprint. This groundbreaking technology is virtually a maintenance-free solution that will deliver long-term sustainable transportation for the Greater Toronto Area.
Approximately 12 per cent of Canadians use public transit, with the majority of that percentage using the bus as their main source of transportation. Cleaner technology is now common in Canadian cities, but many transit vehicles continue to run on carbon-based fuels. Electric buses are on the rise and the next step is the launch of the national Pan-Canadian Electric Bus Demonstration & Integration Trial, led by the Canadian Urban Transit Research and Innovation Consortium (CUTRIC). This project is funded by federal and provincial governments, and will span cities across Canada. This trial is the kickoff to bring electric, zero-emission buses across Canada providing standardized and interoperable e-buses and charging systems. ABB will be contributing their 450 KW overhead electric charging systems with inverted pantograph to make public transportation greener and more cost effective for Canadians. This project will unfold over the span of many years and phases with the start of Phase 1 valued at $40 million.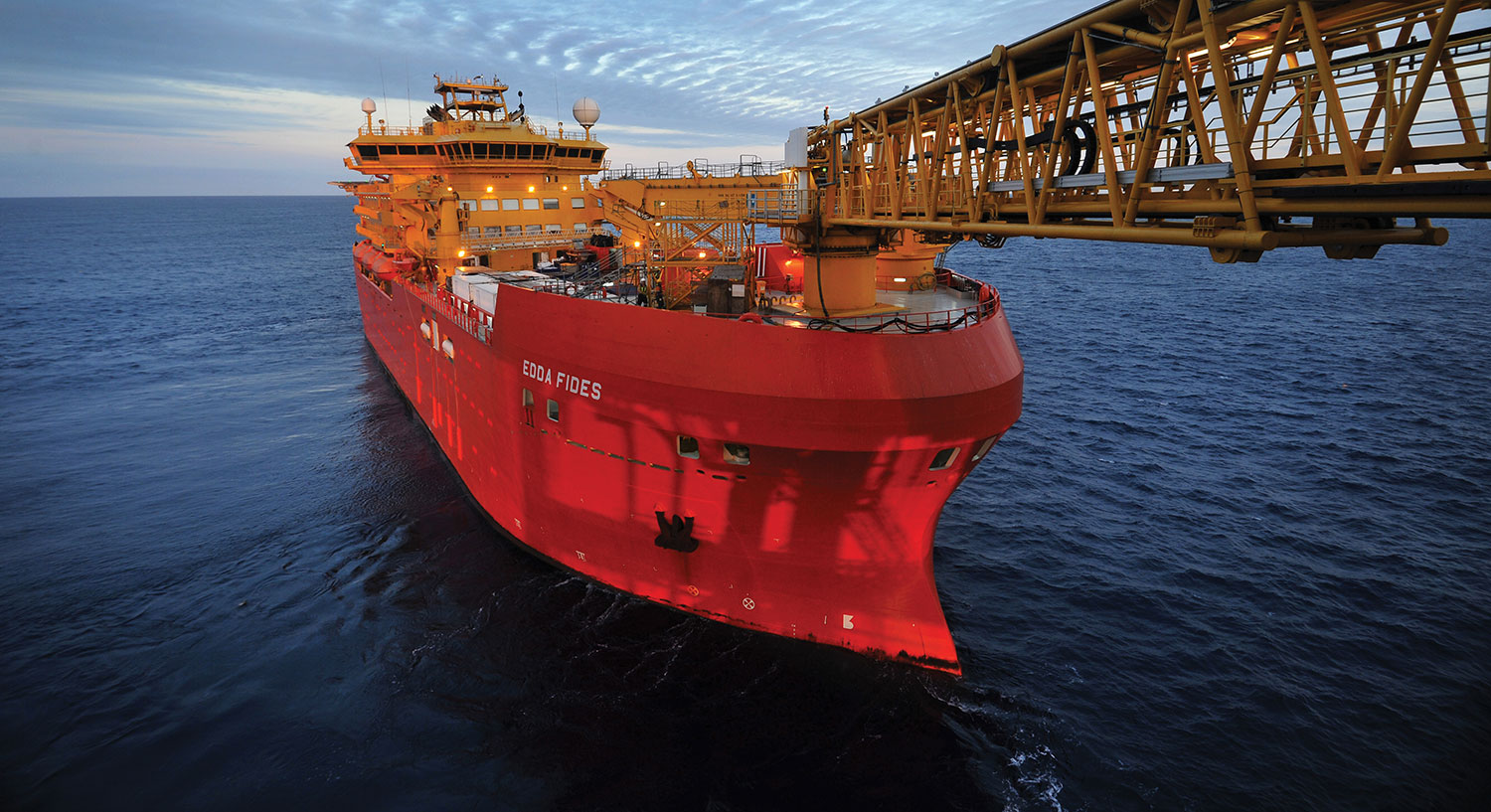 While EVs are currently in the "early adopter" phase of the product lifecycle, they hold tremendous potential. As of 2017, EV sales in Canada have increased by 68 per cent and there are approximately 50,000 plug-in vehicles currently on Canadian roads. New sales records are consistently being broken each year as the idea of green transportation gains national momentum. In conjunction with EV sales, there is a rising demand for reliant chargers that have the ability to quickly and efficiently recharge batteries. ABB's new Canadian headquarters campus in Montreal is home to a $90 million investment, the Center of Excellence in E-mobility, with the installation of two 50kW Terra 53 DC electric vehicle charging stations. Under normal road and weather conditions, the chargers are capable of enabling a driving range of 60 km (37.3 miles) with 15-30 minutes of charging. ABB has also recently unveiled its installations of the 350kW DC charging stations that are currently in operation. These fast chargers are designed for highway and en-route charging to provide the highest possible uptime. The electrification of vehicles is a crucial component to combat climate change for a more sustainable future.
Part of ABB's role as a frontrunner in sustainable transportation is to equip the marine industry with electric, digital and connected solutions that maximize the full potential of vessels and ultimately enable a safe, efficient and sustainable maritime industry. Diesel-electric hybrid ships have been operating on the high seas since the 1990s, and the technology has now become the industry standard for cruise ships, LNG tankers, polar icebreakers and more. In 2017, ABB was awarded a contract by the Vancouver Fraser Port Authority to provide a technology solution that will enable a shore to ship power supply for Canada's largest container port located in Delta, British Columbia. This will allow for ships at the Global Container Terminal to connect to the electrical grid of BC Hydro, instead of using diesel generators. The ability to plug into the grid when berthed and shut down engines will curtail polluting substances such as nitrogen and sulphur oxides and will also mitigate noise and vibration levels, to support the terminal's sustainability goals. A large cruise vessel running its auxiliary engines on diesel, to power its loads while in port, emits the equivalent amount of nitrous oxides as 10,000 cars driving from Toronto to Quebec City. ABB's solution enables ships to shut down their engines and plug into an onshore power source, without disrupting on-board services. 
In addition to on-land efforts, ABB extended the operational life of Canadian Coast Guard (CCG) ships by another 20 years by successfully modernizing its first CCG icebreaker, installing the latest hardware and software onboard the 38-year-old CCGS Pierre Radisson as part of the complete upgrade to the ship's propulsion power distribution system. Ultimately the project kicked off a fleet life extension program that will see the upgrading of 10 of the CCG High Endurance Multi-Tasked Vessels as well as Heavy and Medium Icebreakers, which conduct major search and rescue operations and play a vital role in keeping shipping lanes of northern Canada ice free. 
Air quality is a national but also highly localized concern. The majority of Canadian cities are well above national standards, ranking Canada as one of the countries with the highest quality of air. Problems arise in specific locations such as urban agglomerations where transportation emissions are the primary cause of air pollution. 
The transportation sector accounts for over 23 per cent of Canadian greenhouse gas emissions. Canada's GHG emissions represent about 1.6 per cent of the global total and puts the country amongst the top 10 global emitters. In an effort to reduce and ultimately eliminate emissions through use of electric vehicles, the federal government has committed to reduce annual GHG emissions from the current level of 726 megatons (Mt) to 622 Mt in 2020 and 525 Mt in 2030. Electrification is the key tool for de-carbonizing transportation. 
Engaging with the sustainable resources we have across Canada is only half the battle. We must look further towards the trend of digitalization and modernization with collaboration across the country and invest in sustainable technology to ensure our future generations' ability to be competitive players and profitable in global markets.  
Nathalie Pilon is President of ABB Canada and member of the executive board of ABB, the Americas Region.