COVID and Connecting Indigenous Communities to the Digital World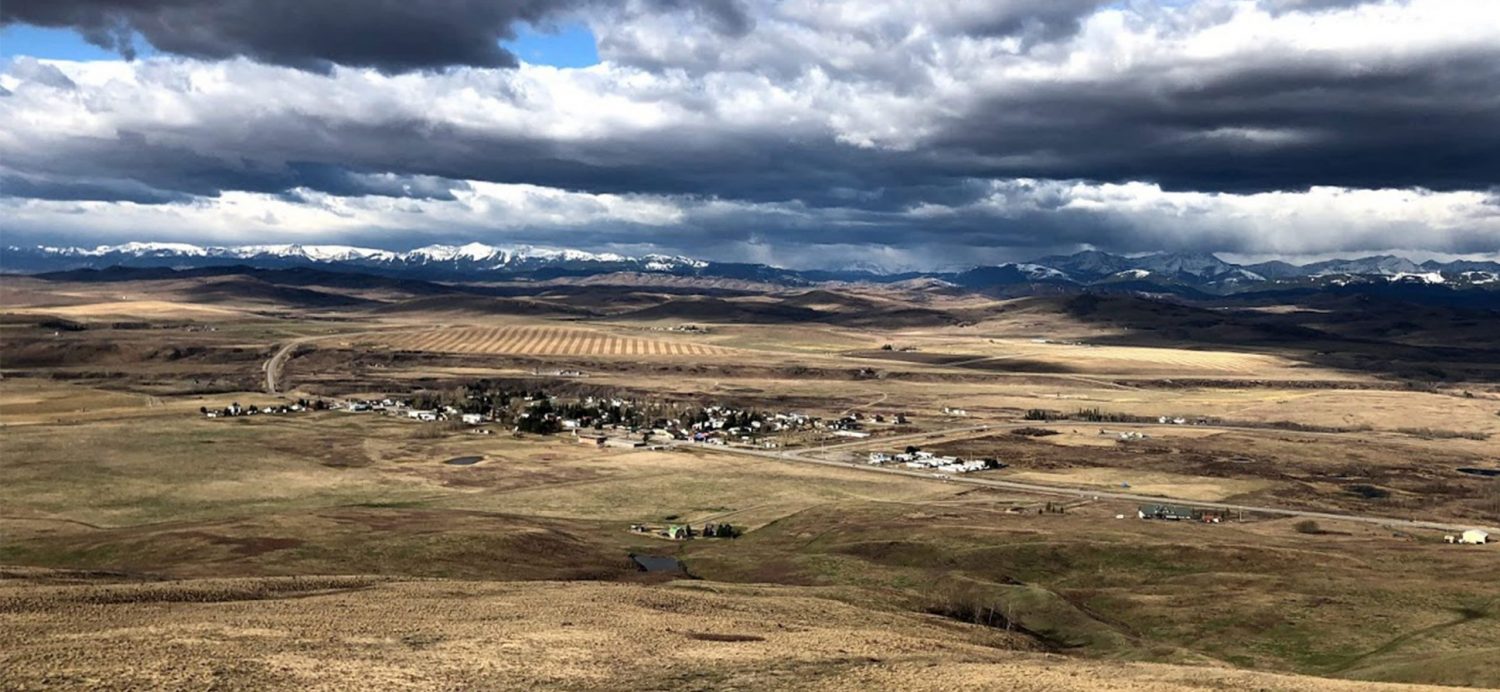 Tony Geheran
When COVID-19 first hit the Bearspaw First Nation, the community pulled together to care for and protect each other, as it always has. 
As Bearspaw Chief Darcy Dixon has often said, this is a nation made up of strong and resilient people, after all. In Eden Valley Reserve 216, in the foothills that unfurl from the Rocky Mountains southwest of Calgary, Bearspaw members are no strangers to isolation. In the winter months, the local highway is impassable, leaving residents with only one way in and out of the community for months at a time.
Moreover, the remote and rumpled geography has made it challenging and costly to connect the community to a reliable broadband network. 
Until the pandemic struck, cell phone service was virtually non-existent in Eden Valley, so residents travelled 30 kilometres down the road to the neighbouring town of Longview for coverage.
But if the COVID-19 pandemic has taught us anything, it is that connectivity is an essential service—in Chief Dixon's words, "a basic right of all Canadians, regardless of postal code."
It's why, following an urgent request from Bearspaw leadership, TELUS took emergency action to light up cell service to the area and ensure that the community's 700 residents could quickly and easily connect with public health officials—and each other—in order to stay healthy and safe. 
In fact, 72 hours after TELUS got the call, a mobile cell site (also known as a "cell on wheels" or "COW") was in place and providing coverage across the community.
These kinds of solutions are intended to be temporary—providing immediate answers to critical situations. In the case of the Bearspaw First Nation, all parties agreed it was vital to act first and allow the procedures and processes for connecting such a remote community to catch up. 
Now, we have designed and planned permanent wireless connectivity for this community, as we have for many Indigenous communities across Western Canada. As soon as funding is made available for Bearspaw, we will replace the 18-metre-high COW with a tower of 75 metres, providing far greater coverage and enough capacity to support the entire community. 
Indeed, with funding in place and in partnership with Indigenous governments, we are confident that we can bring world-class connectivity to each and every underserved Indigenous community in the West—some as small as 14 households—within two years or less. 
Ambitious? Yes. But if we have quick and efficient funding commitments in place that allow for the effective channeling of government and private sector resources, we believe this goal is achievable. 
It is, however, going to take some changes in how we tackle the challenges of rural connectivity. It starts with building stronger working relationships between all levels of government and the private sector. 
In the past, private companies have been left to work alone, making decisions to support the infrastructure investments based on the prospect of a reasonable return. That approach has not been conducive to connecting rural communities because, in most cases, the significant cost of these projects has meant that the economics simply don't work.
With better collaboration between the public and private sector, existing funding opportunities can be streamlined, wringing the most out of every available dollar to benefit rural and remote communities.
On this point, TELUS speaks from experience. Along Quebec's Lower North Shore, we recently connected 14 communities so remote that they can only be reached by snowmobile, boat, or helicopter. And in B.C., Alberta, and Quebec, we are bringing 5G network speeds to 149 Indigenous communities, and 366 Indigenous lands—which include Reserves, treaty-lands and self-governing lands—by the end of this year.
None of this would be possible without all the key players coming to the table, including Indigenous, federal and provincial governments, and private partners. By working with experienced carriers that can complete projects quickly, cost-effectively, and in a way that provides connectivity that meets the needs of the community, these communities will have access to the same high-speed connectivity found in major urban centres. 
Wireless solutions are typically the most effective in remote areas because of the speed with which they can be deployed and the coverage that can be enabled. For this reason, existing spectrum policy has a significant impact on our ability to bring connectivity to remote areas, and we recommend a careful reconsideration of existing spectrum policy. In particular, the practice of providing spectrum at subsidized prices for regional carriers has proven detrimental to rural connectivity: to date, approximately 85 percent of rural spectrum remains unused by set-aside eligible carriers. 
We strongly believe that government has a vital role to play in making it easier and more affordable to access spectrum in rural areas, which would enable connectivity faster in communities where a wireless solution is possible.
In addition to policy, the government also has a role to play on the economics of rural connectivity. In this regard, there are promising developments underway. The Universal Broadband Fund (UBF), established by the federal government to support the rapid rollout of high-speed internet projects across the country, is an important step in the right direction. With $2.75 billion earmarked for rural and remote communities, the UBF shows promise as a means to level the connectivity playing field for everyone in Canada, regardless of where they live. 
The fund also makes up to $50 million available to support coverage to roads and highways around Indigenous communities where mobile connectivity is lacking.
It's a process we applaud, and one that we are eagerly working within to ensure communities like Eden Valley—which is exactly the type of community that funding mechanisms like the UBF are designed to support—get the connectivity they need to move beyond the pandemic, and enable it to grow and prosper as its residents intend. 
We also understand that connectivity is so much more than sending and receiving data. It is the very foundation on which our modern society operates. It helps to drive the innovation that empowers our businesses and entrepreneurs, allows our children to learn even when our schools are closed, and ensures safe and equal access to quality health care through digital health solutions. 
There is no time to lose. 
On this, let's listen to Chief Dixon, whose community appreciates what is at stake more than most. 
"Technology is an equalizer for our people, especially since we commonly live in remote communities and face scores of socio-economic barriers. It gives our people the fundamental rights to access essential emergency services, to access education for our children and a future they would not otherwise imagine, to access tools to preserve our language, culture and traditions, and so much more. Connectivity is about reconciliation; returning some of the opportunities taken from our people over the centuries. Indeed, it's a sovereign treaty right to be able to provide to our nation members the capacity they need to improve their lives and achieve equal standing with ordinary citizens across Canada.
"Let's quit talking and get to it."  
Tony Geheran is Executive Vice-President and Chief Customer Officer of TELUS.