Continuing a Conversation on Canada-US Trade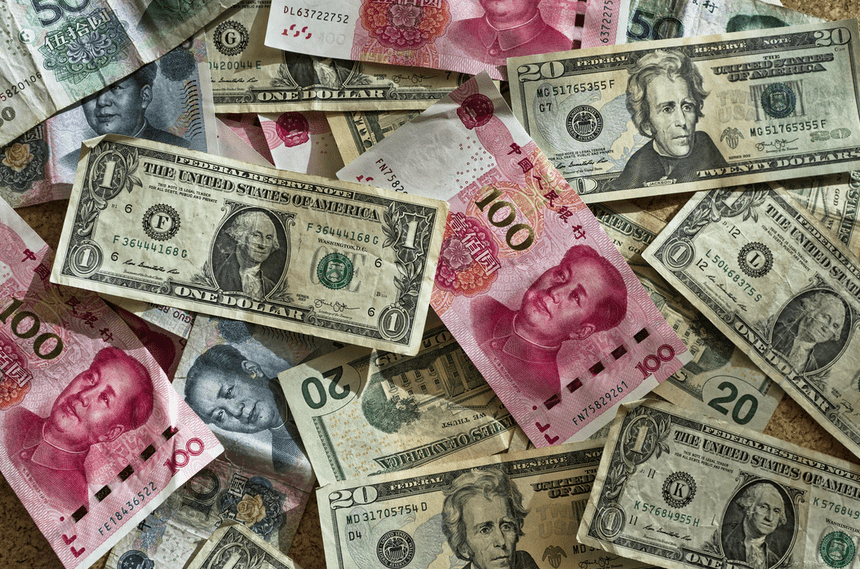 Guy Stanley
April 29, 2021
Colin Robertson is quite right in his recent Policy Online Analysis article "From 'Buy American' to Made in North America – Trade and Jobs on Both Sides of the Border" that it is important to remind American state governors and legislators (a) that NAFTA created an integrated continental economy such that firms in each North American country make some products more competitively together than alone and (b) that these arrangements were confirmed in the updated version (USMCA), or NAFTA 2.0, signed last July.  Let's hope the states are open to buying supplies from Canada, for thousands of businesses small and large in all three countries now count on cross-border market access. However, we need to bear in mind the larger, original NAFTA goal: making Canada competitive globally.
Canada has to become way more ambitious and much less reliant on US markets, if only because the US is no longer in a position to be the wide-open market required of a hegemonic economy in a global market economy – and no other power seems ready or interested.
Consider: the US is now facing an unprecedented commercial challenge from China while at the same time having to maintain the world's confidence in the US dollar as the global currency. Many commentators dwell on its massive national debt that already exceeds its GDP. But on trade issues, the US current account is a better guide to its situation. The US capital account deficit (2020-US Bureau of Economic Analysis data) is $14 trillion, its current account deficit is $647.2 billion: the capital imported for financing its debt is therefore not covered by its foreign earnings nor its return on foreign investment. What, then, keeps US dollar denominated financial assets from permanently declining relative to other assets, especially those operating in, say, Yuan?
This has recently been achieved by the Fed's quantitative easing program that included monthly $80 – $100 billion in asset purchases including corporate bonds and help to money market funds facing liquidation demands, as reported April 19 by the New York Times under the headline: "Fed Closes Out Wild Year".
Not surprisingly, therefore, the US government sometimes resorts to a Hail Mary pass-like gesture, e.g. demanding China buy significantly more agricultural and other exports from the US to avoid new Section 301 tariffs – in appearance a flagrant violation of rules and norms of the World Trade Organization. China's response is  to switch purchases from other US trading partners, including US allies Australia and Canada, to accommodate US demands – a new sideswipe for us and the Aussies that amounts to stealing export markets that took many years to establish.
Can President Joe Biden's infrastructure, jobs and families programs repair this situation?  Given existing continental supply chains, these massive plans, which together amount to more than five per cent of GDP, should be a tide that lifts all the boats. However, to be successful, the new infrastructure program must be designed to add significantly to US productivity and improve US export performance – not Canadian- from new manufacturing plants  and equipment to new, ultra efficient services. Essentially, the US is transforming itself into an Industry 4.0+ country. Included in these changes are American pre-COVID "value chains" — i.e. those with Canada and Mexico. The US elements are due a radical technological transformation into digital platforms using Big Data and AI and benefiting from radical financialization that promotes future-oriented growth by acquisition. There may be some positive spillovers for Canada, but the aim is to replace Canadian and other suppliers, not add to their business.
Our problem? Letting global value chains define Canada's prosperity.  This strategy is now past its expiry date. We need to build new industry champions, and work with our EU and ASEAN trade partners – not just the US.
Canada has yet to announce similar plans for itself and it is possible -even likely- that our policies on data, digital taxation and competition policies will differ from those of Washington. Meanwhile, despite our new trade agreement, our traditional differences on softwood lumber, and steel and aluminum have not gone away. Now it seems additional files will be added to the list reflecting industrial modernization.  Meanwhile, the outlook for a stronger dispute settlement system at the WTO seems unlikely.
The bottom line for Canada is that US confrontational trade practices will remain a significant risk for Canadian exporters.  Even though Donald Trump is no longer president, the new administration also believes that every new export dollar will be crucial if the US is to maintain its unique role at the centre of the global trading system.
This also underlines another chronic problem with Canada- US economic relations:  trying to grow Canadian companies to efficient global scale via the US market is risky and takes bottomless pockets. Our recent history dramatically underlines how risky it is to count on US market access for new Canadian tech that would challenge a leading US supplier. Canada is not prepared to finance its own companies to global leadership when it comes to crossing those hurdles. The Bombardier C-Series jetliner is perhaps the latest case in point:
The CS-100 first flew in 2013. It received Canadian commercial authorization in 2015 and authorization from the US in 2016. Next year, after Delta airlines ordered 75 CS-100 aircraft instead of a less efficient or unavailable Boeing product (the 737-700 or still uncertified 737-MAX), Boeing filed a petition charging Bombardier with dumping. The US International Trade Commission began an investigation whether the sale would constitute a threat to US industry. The Department of Commerce claimed it found trade illegal subsidies of 200 percent which with anti-dumping penalties of 80 percent resulted in a tariff of 300 percent, narrowed in a final ruling to 292 percent. Canada complained to the WTO. Two weeks later, the ITC concluded the sale was not a threat, and Commerce decided the subsidies caused no injury, so tariffs were never imposed. But innovating a world class jetliner is expensive and by this point Bombardier was vulnerable.
With no further Canadian investment forthcoming, Airbus – a 54-year-old creation of Franco-German industrial policy – was able to acquire 50.1 percent of the C-Series project (it now  became the Airbus 220) with no upfront cash. The primary assembly remained in Montreal but Airbus established a second production facility at its Mobile, Alabama plant, thereby avoiding US tariffs. Bombardier was now out of commercial aviation, thus following the rest of the big Montreal global "fleurons", which at one time included Nortel, Teleglobe, Biochem Pharma, SNC Lavalin and Cirque du Soleil, among others.
Our problem? Letting global value chains define Canada's prosperity.  This strategy is now past its expiry date. We need to build new industry champions, and work with our EU and ASEAN trade partners – not just the US – on the regulatory concepts and practices as well as tax frameworks needed to ensure the new Industry 4.0+ works for everyone, including Planet Earth. It's a huge lift. Happily, Europe and Asia already seem seized with this. Canada needs to get aboard.
The US will likely succeed in its makeover. But it is a US makeover to address US problems. As such it is yet another signal that we also need to become more competitive globally – but we must own our own challenge and not expect the US to meet it for us.
Guy Stanley taught international commerce at McGill and HEC (Montréal) and was Director of the International MBA Program at University of Ottawa. He is the author of Rebuilding Liberalism (Dundurn Press, 2019).