Canada's Road to Recovery Goes Through Trade
The most important trade lesson to be drawn from COVID-19 is not that global supply chains need to be dismantled; it's that they need to be strengthened.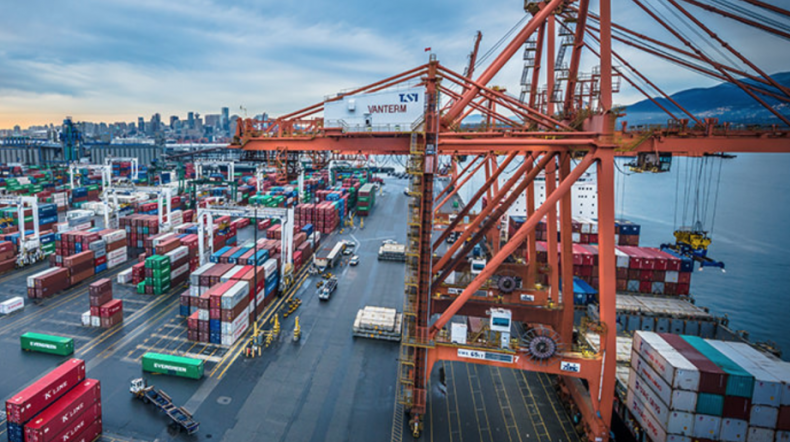 Mary Ng
June 23, 2020
If there is a single word that describes the initial global response to the COVID-19 pandemic, it's "isolation."
As the virus swept the world, countries responded by shuttering their domestic economies and closing their borders to travel. Restaurants, theatres and businesses were forced to close. People were urged to stay home and avoid socializing with others. And by and large, isolation worked: it helped mitigate the spread of COVID-19, surely saving millions of lives around the world.
Unfortunately, the decision to turn inward also extended into areas of the global economy where it may yet do lasting damage — notably in international trade. As of this month, a total of 93 countries had responded to COVID-19 by implementing nearly 200 new restrictions on cross-border trade.
But now, as many countries look to restart their economies, it's essential that trade relationships remain transparent, trusting, and strong, so that our people can rebuild more quickly. It will be hard for any country to reboot its national economy if its operating system is broken. For most countries, international trade is the linchpin to a successful reboot of their national economy.
Canada's commitment to international trade that benefits everyone matters now more than ever.
Before the pandemic, trade accounted for nearly two-thirds of our economy and supported over 3.4 million Canadian jobs. Canada intends to continue being a forceful voice for stable, reliable, rules-based international trade because Canadians' prosperity depends on it, and because working together with our partners will be crucial to our country's resurgence.
To be clear, COVID-19 has delivered some challenging lessons about international trade and global supply chains. The global shortage for personal protective equipment spurred Canada to boost our own manufacturing capacity for sanitizer, masks, gowns and ventilators with the help of an all-hands-on-deck surge from our brilliant Canadian innovators and businesses.
The pandemic has also underscored the importance of supporting mom-and-pop shops through this crisis. And as we "Buy Local" to support our communities, we also know that trade and open global supply chains are essential to those small businesses — helping them stock their shelves or get the raw materials they need.
Canada's longstanding trading partnerships are key to our ability to weather this storm. It's thanks to these relationships that we received shipments of much-needed medications and other essential goods. Despite initial concerns about potential disruptions to the food supply, agricultural products from around the world remained plentiful in our grocery stores. And many of our own export industries, such as potash, were able to continue shipping overseas.
Even our increased manufacturing capacity and "Made-in-Canada" solutions depend on trade — from imported fabric used for medical gowns, to ventilator parts shipped to Canada from abroad. The most important trading lesson to be drawn from COVID-19 is not that global supply chains need to be dismantled; it's that they need to be strengthened so that our businesses, workers, and all Canadians can persevere through even the most severe global crisis.
Canada has worked tirelessly throughout the pandemic to promote trade, both in bilateral discussions and through international organizations including the G20, the World Trade Organization (WTO), and the forum for Asia-Pacific Economic Cooperation. Since March, we have worked with partners such as Australia, Chile, New Zealand, Singapore, South Korea, and many others to keep our supply chains open and predictable.
Last week, I hosted a virtual meeting of the Ottawa Group of 13 like-minded WTO members, first convened by Canada in 2018. The meeting resulted in a joint statement that includes concrete commitments to improve transparency, accelerate negotiations on e-commerce, ensure predictable and open trade in agriculture, and work towards a potential new WTO initiative to facilitate trade in medical supplies. All these measures are rooted in the Ottawa Group's common vision of a rules-based global trading system that is robust and resilient even in calamitous times — one that can also reboot our post-pandemic economic recovery and, eventually, generate new prosperity for Canadians and people around the world.
Canada remains the only G7 country with a free trade agreement with all other G7 partners. This is Canada's competitive advantage: our free trade agreements with partners around the world give us priority access to two-thirds of the global economy and 1.5 billion customers, notably in North America with the new NAFTA, in Europe with the Comprehensive Economic and Trade Agreement (CETA), and in the Asia-Pacific region with the Comprehensive and Progressive Agreement for Trans-Pacific Partnership (CPTPP). Access to these markets provides a better quality of life for Canadians, and will continue to create more opportunities for small businesses and communities across the country.
Ultimately, Canada knew that the original "isolation" response to COVID-19 would not last as the new economic normal. As country after country closed its borders and the weight of these restrictions were felt by all, it became clear to us that we needed to link arms and work together with trading partners to get through the pandemic. As we look to the future, the same remains true: rather than going it alone, international cooperation will lead to stronger economic recovery for Canada and greater prosperity for generations to come.
Mary Ng is Canada's minister of Small Business, Export Promotion and International Trade.