Canada's Airlines Are an Essential Service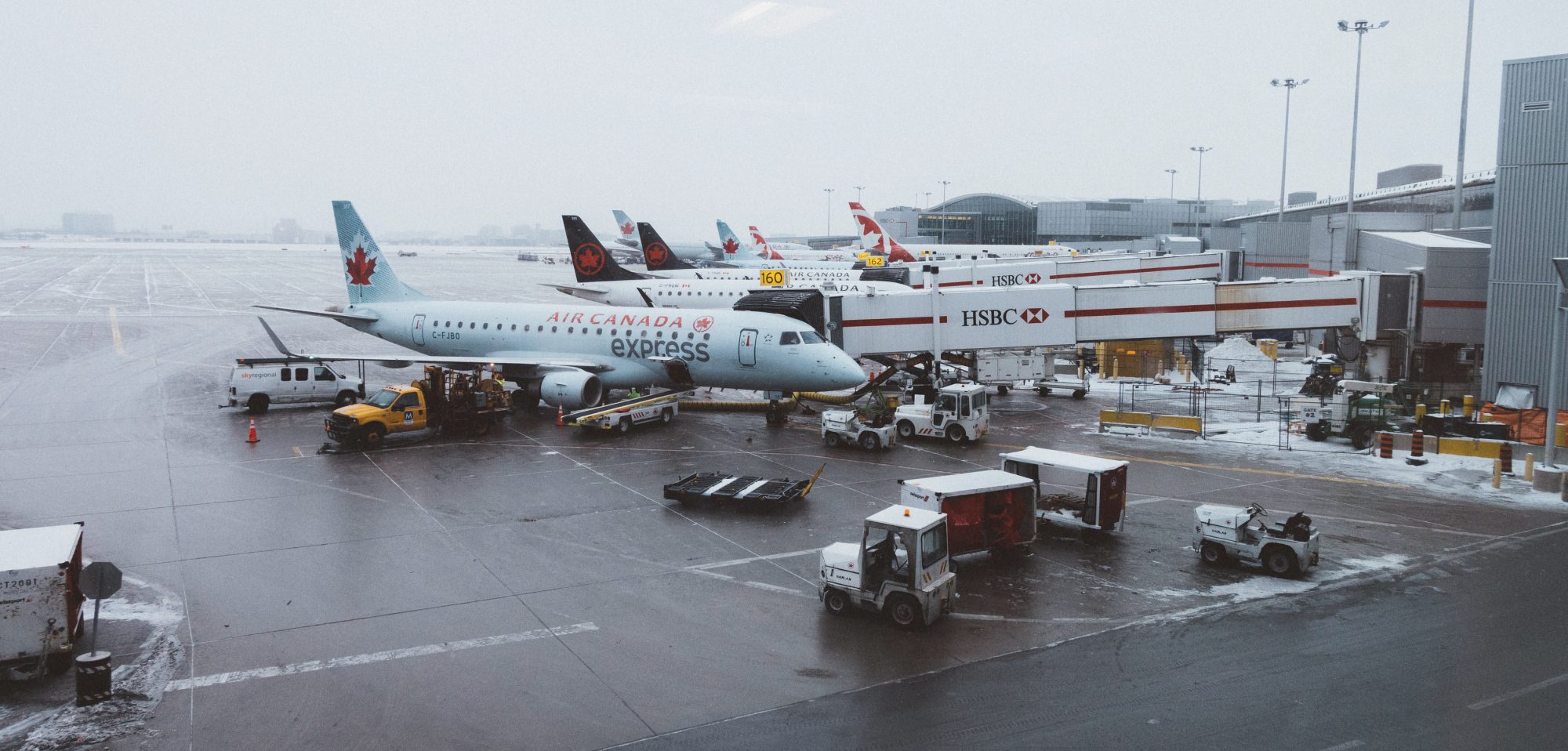 Not since 9/11 has the international airline industry experienced such a crisis of demand. In the wake of that shock, multiple air carriers, including Air Canada, filed for bankruptcy protection. Once again, the existential threat to the industry is fear, but this time it's not fear of terrorism, it's fear of innocent people traveling while infected. And the economic impact of the COVID-19 pandemic could last much longer. McGill University management professor Karl Moore makes the case for rescuing Canada's airlines.  
Karl Moore
The COVID-19 pandemic crisis is unprecedented in living memory. At least that is what I was told when I interviewed Paul Tellier, Dick Pound, and Dick Evans for this article. Tellier was the Clerk of the Privy Council and later in his career, the CEO of CN and Bombardier. He still sits on global boards today. Pound is the longest-serving member of the International Olympic Committee (IOC) and Evans was the CEO of Alcan and now sits on multiple boards, including Montreal's IT giant, CGI. All three are in their 70s or 80s and have been at the heart of global organizations for decades. When they say that this crisis is unprecedented in their long experience, it means something. "It's global, it's the best illustration of the global village that we live in, and there is no end in sight," said Tellier. "This is by far the biggest crisis that we have seen in our collective lifetimes."
Among the industries hit the hardest is the global airline industry. The numbers are staggering, and the situation has gotten dramatically worse since the onset of the pandemic, as more and more countries add travel restrictions. Just a few weeks ago, the International Airline Transport Association (IATA) suggested that the global industry would take a US$113 billion revenue hit. By mid-April, IATA's estimate ratcheted up the loss in annual passenger revenues to US$314 billion, a whopping 55 percent decline compared to 2019. In North America, that figure represents a more-than 50 percent decline compared to last year.
IATA estimated that by early April, worldwide flights were down almost 80 percent. At this point, three months of travel restrictions appears realistic, if not optimistic. IATA sees post-lockdown air travel likely returning in stages, with domestic markets open in the third quarter but international most likely slower to return. This is an important estimate for Canadian airlines, for which the U.S., Europe, and Asia are particularly important and profitable routes.
Two other factors will probably impact the slow return of air travel. First, the global recession we are in and will probably stay in for a while, which means less business and leisure travel by Canadians and others. In mid-April, the International Monetary Fund (IMF) forecast the deepest recession since the Great Depression to the end of 2020, with economic growth of developed nations down 6.1 percent, Canada falling 6.2 percent and the U.S. economic growth engine declining 5.9 percent by year-end. 
Secondly—and this is difficult to quantify—depending on the medical trajectory of the pandemic, for some time, people will be reluctant to spend hours on a plane amid recirculated air with strangers unless they absolutely have to. To put it simply—how would a passenger feel about sitting in a middle seat in economy, in close proximity to fellow passengers? It is going to be some time until global airline activity is back to where it was in late 2019. 
It is instructive to look at the experience of a related industry—tourism. One of the first major tourist attractions that reopened as China's pandemic began to ebb was Walt Disney Co.'s Shanghai Disney Resort. Or, at least a part of it reopened. However, the Wall Street Journal reported that, "a trip to Tomorrowland may never be the same." Guests must wear masks at all times, removing them only for eating. Hours and number of guests are considerably limited. To merely gain entry, visitors must submit to a temperature check and present a government-controlled QR code on their phone that indicates they are virus-free.
At the end of March, IATA CEO Alexandre de Juniac warned that "The airline industry faces its gravest crisis in its history. Within a matter of a few weeks, our previous worst-case scenario is looking better than our latest estimates. But without immediate government relief measures, there will not be an industry left standing. Airlines need $200 billion in liquidity support simply to make it through. Some governments have already stepped forward, but many more need to follow suit."
De Juniac is right; governments around the world have promised to help. The list of governments that have already announced measures to support their airlines is long, and one may be a source of inspiration for what forms aid might take here in Canada.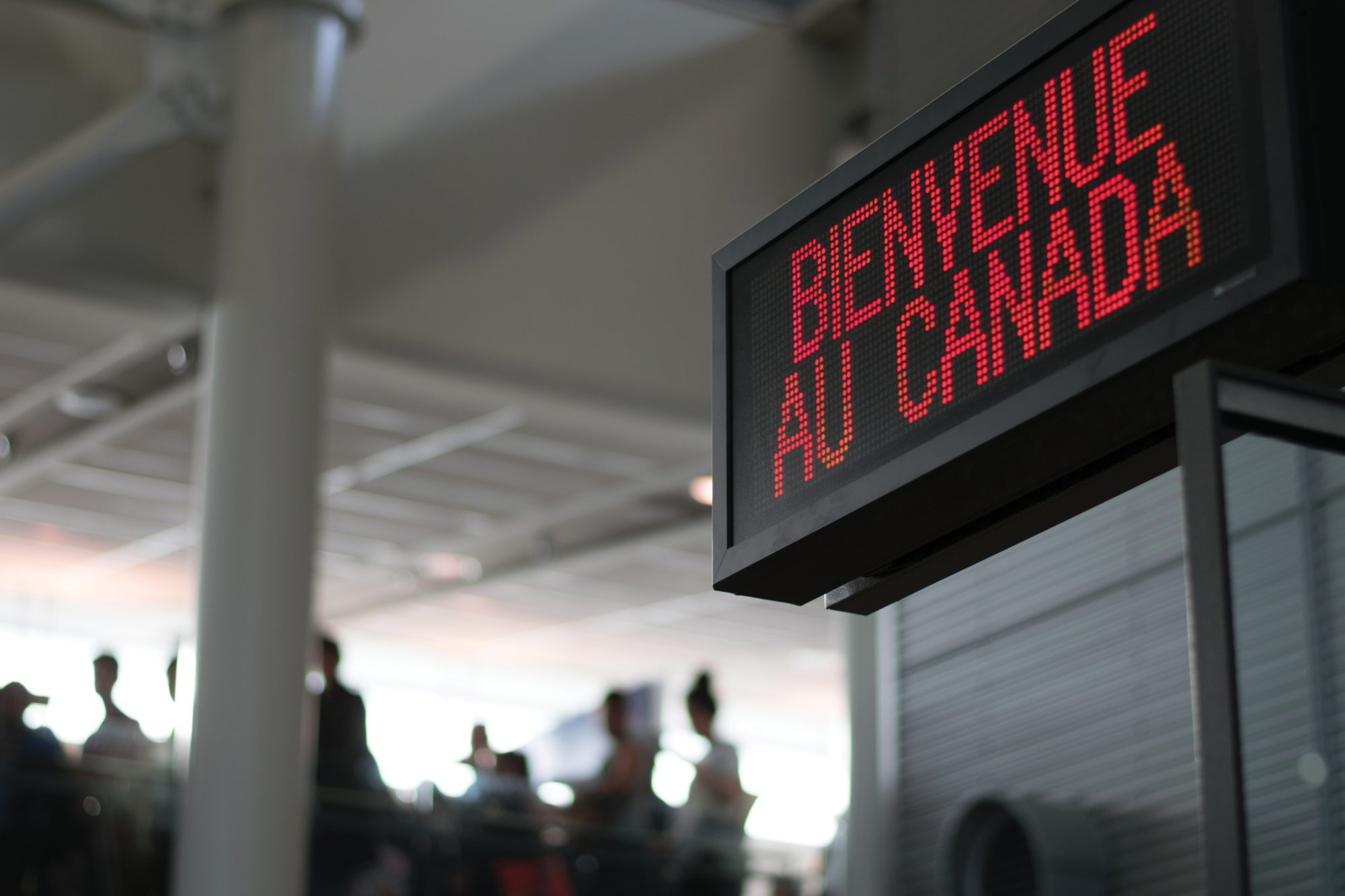 Why is the airline industry deemed so important? Let's consider the impact of the industry here in Canada. It's not just the airlines that are impacted by the number of flights permitted by governments here and abroad, it's also airport operators, airport on-site enterprises (restaurants and retail), aircraft manufacturers, and air navigation service providers. IATA estimates that the airline and allied industries employ more than 241,000 people in Canada. The airline sector is estimated to support a further 55,000 jobs through the wages it pays its employees, some or all of which are subsequently spent on consumer goods and services. 
Foreign tourists arriving by air to Canada who spend their money in the local economy are estimated to support an additional 190,000 jobs. In total, air transport and tourists arriving by air support 633,000 jobs. But beyond the industry and its closely allied sectors, Canadian businesspeople need to get out there after the crisis to get business to sustain and hopefully grow their firms for Canadians and our jobs. Our airlines constitute a vital lifeline to a global network of clients. 
The Canadian government should consider some form of restriction on share buybacks and executive compensation packages as part of any rescue going forward, though the industry has begun doing this on its own. Air Canada senior executives have voluntarily agreed not to take a salary for the next quarter or make considerable cuts to their workforce. They have also announced that they are terminating the share buyback program. After announcing layoffs in late March, WestJet executives took a 50 percent pay cut and vice-presidents and directors took a 25 percent cut. In mid-April WestJet sent additional layoff notices to 1,700 of its pilots, who will also benefit from the same Federal emergency wage subsidy package. At Canada's third largest airline, Porter Airlines, CEO Michael Deluce Porter and Executive Chairman Robert Deluce are not receiving any pay at all until the end of 2020 and all managers will take cuts of up to 30 percent until operations resume. Air Transat also announced that senior executives and members of the board of directors will also take pay cuts.
The Trudeau government has stepped up with an emergency wage subsidy package available across Canadian business, allowing Air Canada to bring more than 16,000 workers, whom they had laid off in the two weeks prior, back onto the payroll. Meanwhile, WestJet in early April was able to rehire 6,400 out of the 6,900 workers they had let go in late March. Rehiring workers helps them and their families, but the vast majority of these workers will be idle as airlines only need reduced teams to operate the few domestic routes that are still active. 
The measures taken by the government are a good start, however, these are unprecedented times and they call for unprecedented measures. The emergency wage subsidy package helps families in the employ of Canadian airlines, but it does not solve the problem of the airlines' freefall in revenue.  
The airline industry generates substantial revenue in Canada and supports more than half a million jobs, but just as importantly, it acts as our lifeline to the world. When we move to restart our economy, which depends on trade and partnerships with the U.S., China, and the rest of the world, we will need our airlines, particularly Air Canada, to take us there. We must make sure that they are still around.  
Karl Moore is an Associate Professor at the Desautels Faculty of Management, McGill University, and a long-time airline industry observer.