Canada's 2021 Political Forecast: Less Trump Noise, More Sabre Rattling  
The global health and economic exigencies of the COVID-19 pandemic have redefined our political context for nearly a year. In the same way that world wars have been a test of domestic political leadership, Canadian leaders will be defined by what they did in the war on this pandemic. As veteran political strategist Robin Sears writes, those definitions, and the crisis itself, may have to clarify before a federal election can be fought.  
Robin V. Sears
It's usually unwise to choose an untested personality as a party leader. There are occasional exceptions that prove the rule—Rachel Notley, Barack Obama. Then there is the much larger club: Andrew Scheer, Michael Ignatieff, Boris Johnson, Brian Pallister. One might have put Jagmeet Singh in the bigger group if Justin Trudeau had not handed him a racist springboard from which to soar in 2019. Today, Singh has had a solid minority opposition party leader performance.
After the bruising and bizarre year 2020 fades into mostly unhappy memory, the three national political parties face an almost equally challenging one ahead. On the pandemic journey, we have a complex set of issues to manage about vaccine distribution, schools and economic recovery. 
First—following Chrystia Freeland's economic statement, and the subsequent response to it in a minority House—comes Budget 2021, expected in February or March. Do the Liberals use it as a launching pad for a campaign, or has their window of opportunity begun to close as the pandemic lingers? For the Tories, do they try to force an early election as the Liberals appear to be losing their COVID cover? Or will that be seen as staggeringly irresponsible if the pandemic is still raging, and deep problems about vaccine access have continued to grow? 
Does the impressive launch by their new leader, Erin O'Toole, get strengthened by more social equality and green policy foundations, or does the passage of time merely leave his caucus opponents—and the occasional anti-vaxxer idiots, notably Derek Sloan, in his caucus—to energize opposition to his more centrist Progressive Conservative approach to platform development?
For the New Democrats, who were still deeply in debt in the fall, dodging an election was strategically essential. That debt will be gone in short months, and they plan to have a set a goal of 240 candidates selected in the first quarter, with very few caucus members retiring. They appear closer to formulating a powerful message on social justice, challenging the Liberals' failure to deliver from the left, while O'Toole attacks from the centre-right. Jack Layton had an awful first two campaigns, then found his voice in 2011—only to be so tragically silenced just weeks later. Singh increasingly sounds like he has found his political voice.
The traditional clichés about the fall of minority governments—smaller party loses, governing party peels votes from both sides by appealing for a majority—are only partially true this time. Canada being Canada, each party has widely varying challenges province by province. 
Will Alberta's and Jason Kenney's bungling of COVID see disgruntled Tories stay home, leaving some room in Edmonton and Calgary for both the orange and red teams? Does Brian Pallister's wasted summer and fall disaster, notably his public meltdown in early December over COVID, mean Tory losses in Manitoba? Do the impressive pandemic management and strong new majority of British Columbia's New Democrat premier, John Horgan, assist his federal party in seat-rich B.C.?
The party facing the greatest challenges this time is clearly the Liberals. They will have been in power for six years this November, with a decidedly mixed legacy on policy delivery versus theatrical performance.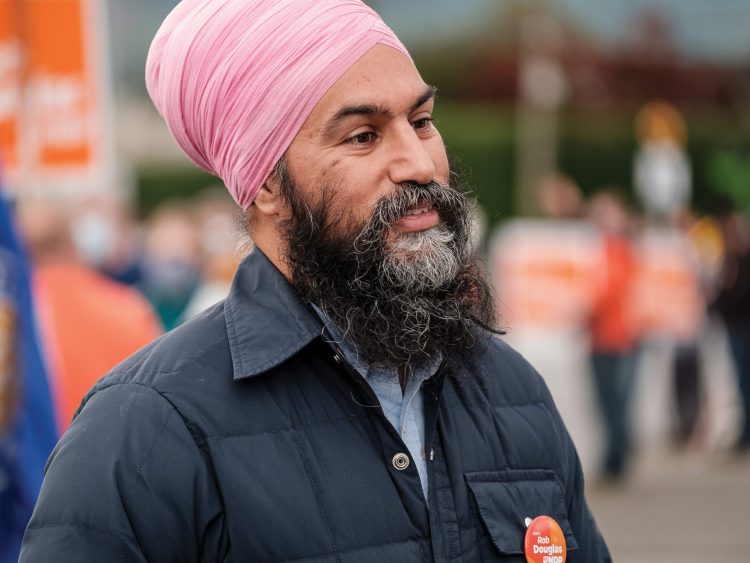 They face a broadly appealing leader and a financially secure challenger on their right, for the first time since Brian Mulroney showed up nearly four decades ago. On their left, they face an increasingly seasoned and confident NDP leader who has managed his political position well in this pandemic. For the first time ever, they face an impressive newcomer in Green Leader Annamie Paul, who will no doubt challenge them in Ontario, Quebec and B.C., among women and younger voters. 
All of which is causing some seasoned Liberals to hold up a caution sign about an early election call—still reportedly Justin Trudeau's imprudent preference. Why not wait until the pandemic has been truly defeated and the economy is on a sound path to recovery? What is the benefit of going early, when neither the health nor the economic ballot questions can yet be answered? Why not a fall or even spring 2022 campaign, when Liberals can claim victories on both fronts with much less risk of contradiction?
For New Democrats, a further timing complication is Ontario. Until recently, the Ford team was preparing for a campaign in the first half of 2021. But then things went south in their management of the second surge of the pandemic. Now the fervour is cooling even among the hawks. Andrea Horwath and the NDP team are not only out of debt and building a good war chest—the only one of the provincial parties who can make that claim—they are increasingly confident about their ability to challenge the new Liberal leader, Stephen Del Duca, whose timid and tepid launch has even many Ontario Liberals scratching their heads. The Liberal base is still deeply vulnerable—so battered in the previous election it was not only banished from government to opposition, but denied even third-party status being one seat short of recognized party standing in the Legislature. It is not clear their federal cousins will show much interest in offering the kind of assistance they showered on the Kathleen Wynne campaign in 2018. 
Del Duca will presumably find his feet, not to mention a seat in the Legislature over time, but the temptation of a summer/fall campaign for the Ford team remains strong as they believe they will have an easier campaign in a one front war with the New Democrats. The timing and outcome of the Ontario and federal election will be determined by one question and one question only: Do the Ford and Trudeau governments deserve to be punished for their shaky pandemic management of the second wave? And there won't be federal and provincial campaigns in the same political season in Ontario.
Quebec is a puzzle for all five federal parties who will contest the federal election there. Will the Bloc Québécois be able to defend their surprising 2019 comeback, or will history repeat itself with a slow secular slide. Jean-François Blanchet, another untested leader, had a good campaign performance but has been decidedly unimpressive in the House. 
Will the fluently bilingual Ms. Paul be able to recruit a small group of young Green stars in Montreal to upheave all three of the national parties' strongholds? Will Trudeau get the largest share of the blame from Quebecers for their terrible pandemic experience? Can O'Toole's shift to the centre help rebuild the bleu coalition of nationalists, and small town, small business, farm and elderly voters—the coalition that shot John Diefenbaker and Brian Mulroney to stunning majorities in 1958 and 1984?
For the New Democrats, the Quebec decision forks are fewer and more obvious. This will not be an Orange Wave election in Quebec. There is no Jack Layton, the favourite son and the man with the cane. It will be a rebuild-slowly campaign, protecting the lone incumbent, André Boulerice, recruiting a few stars, and focusing on a small list of urban ridings.
If the vaccine rollout wobbles—which now seems more likely than not—if the second wave does not slow before the snow melts, and if angry anti-lockdown, anti-vax sentiment mounts and voters begin to seethe "Punish them!" neither the Ontario Tories nor the federal Liberals are going to call an early election. If the assessment is mixed, one or the other seems likely to want to revive their mandates in the year ahead. In the unlikely event that they each get ringing endorsements for how they have juggled the pandemic issues of health, vaccination, education and economic recovery, we'll probably see them both go before the fall. I wouldn't bet the rent on strong pandemic reviews, however.
Erin O'Toole clearly wants to broaden the Tories' base to include some older white urban working-class voters, adding to the more SoCon, small town/small business base that Stephen Harper built. Keeping his SoCons in line will require some fancy footwork, but he appears to have concluded they have nowhere to go, so he needs to bend to them only rhetorically.
If there is pandemic finger-pointing, the federal Liberals will get attacked on all sides by Teams Orange, Blue and Green. Jagmeet Singh has flagged one likely barrage: linking vaccine bungling to broader public health mismanagement and the need for pharmacare protection. He will be tempted to oust the Liberals at a time of his choosing on the issue, as a social justice icon. 
Now that we no longer need to obsess over a madman to the south, we'll be paying closer attention to Canadian political leaders and their pre-election sabre-rattling. It will be a high-stakes year for all—especially if we do not enter next summer proud to say we beat the most serious public health challenge in our history.  
Contributing Writer Robin V. Sears, also a Sunday columnist with The Toronto Star, is a former national director of the NDP during the Broadbent years.