Building Back Better, Together: Lessons from Virtual Davos 
Every year, the world's most politically and economically engaged leaders gather in Davos for the World Economic Forum meeting. Nearly a year into the COVID-19 pandemic lockdown, Davos, like most events of its kind, was held virtually this year. Suzanne Fortier, Principal and Vice-Chancellor of McGill University, who has attended Davos since 2016, has filed her annual Letter from Davos to Policy, this year from Montreal. 
Suzanne Fortier
In the past year, COVID-19 has transformed nearly every aspect of our lives, shifting the bulk of our activities to the virtual realm. Like all participants in this year's World Economic Forum (WEF) Davos Meeting, I attended from home, starting with the opening ceremony, which included a beautiful rendition of Beethoven's "Pastorale" performed by musicians from around the world.  
As I planned my agenda and attended the online sessions, the parallels between my virtual Davos experience and the new reality of university students pursuing their education during a pandemic quickly became obvious. 
On the one hand, virtual Davos afforded remarkable flexibility. The online sessions and recordings allowed me to maximize my Davos experience without the constraints of time zones or travel time.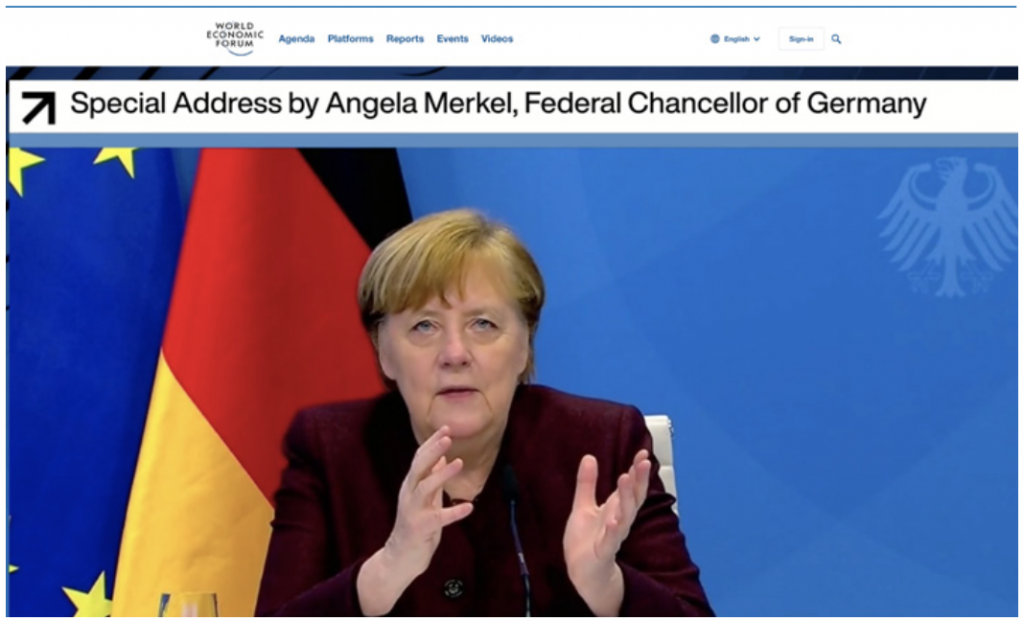 On the other hand, I missed the interpersonal interactions with the extended WEF community: the chance encounters on the shuttle bus and the interesting discussions at the congress centre. This reminded me of how students—at McGill and other universities around the world—must now manage the competing demands of their remote studies while missing many aspects of the in-person campus experience.  
During a time of border closures and turning inward, the WEF constituents have shown a remarkable commitment to interconnectivity across nations, organizations, and disciplines to address the most pressing global challenges. In the lead up to Davos, the Global University Leaders Forum (GULF), which I chair, held over a dozen meetings—an unprecedented number—which enhanced our ability to interact, cooperate, and establish common goals.
While Davos 2021 was a unique experience, what remained consistent was the richness of ideas exchanged around some of the most consequential issues of our time. The ongoing impact of COVID-19 framed discussions across topics, as did the ever-pressing needs for climate action and social inclusion.  
The recurring theme of building back better infused most sessions, including an address from German Chancellor Angela Merkel. Drawing from the experience of a long and effective political career, Merkel explored the pandemic from multiple angles, making her session, which is available online, a valuable point of reference for anyone navigating the disruptions of COVID-19. In her remarks, she highlighted the ways in which the pandemic exposed grave disparities in our societies and our lack of preparedness in the face of a global crisis, suggesting that a return to "normal" cannot be the way forward. With her sights set on the future, Merkel underscored the advantages of a robust research and development policy, which, as we have seen, can catalyze breakthrough innovations such as the COVID-19 vaccines. She also prescribed an approach of "precautionary agility," as well as cohesive, concerted action to tackle other global emergencies such as climate change.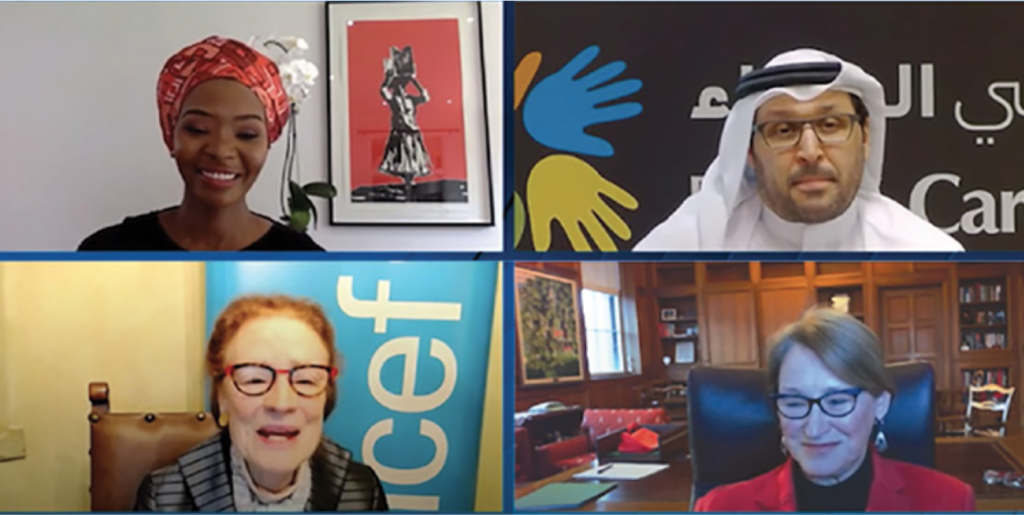 There was no shortage of sessions on climate action at this year's meeting. Politicians, financiers, and private sector leaders all placed carbon neutrality at the heart of their discussions, making it clear that transitioning to a net-zero economy has crystallized into a serious commitment. Countries and organizations worldwide are heeding the call. Canada and the EU have pledged carbon neutrality by 2050; McGill University has committed to meet this objective by 2040. As France's president, Emmanuel Macron, underscored, a priority moving forward must be to establish shared net-zero measures and norms for greater accountability.
New technologies and innovations will be essential to meet the Paris Agreement goal of containing global warming to "well below two degrees above pre-industrial averages." It will also require resolve, open-mindedness, and meaningful lifestyle changes from all members of society.
Measures such as a carbon tax, while recognized as potentially highly effective, have proven politically difficult to implement. Signaling, or issuing advance notice of change, was broadly acknowledged as an effective tactic. For example, to facilitate the mass adoption of electric cars, the Quebec government announced in 2020 that the sale of gas-powered vehicles will be banned by 2035. I anticipate that we will see more signaling in the future, particularly to curtail the effect of e-waste, which also has a major environmental impact.
Many of the ideas about ESG (Environmental, Social and Corporate Governance) in BlackRock CEO Larry Fink's annual letter to CEOs were echoed in the conversations on financial sustainability. There was a widespread uptake among discussants of stakeholder capitalism: the philosophy that business decisions should reflect the interests of multiple constituents, not only the shareholders. The increasing variety and affordability of sustainable investment options, particularly with regards to pension investments, are directing significant capital towards companies that are better prepared to address climate risk and improve society—another tangible sign of progress.
A year into the COVID-19 pandemic, the drive to confront the threat of climate change has taken on renewed vigor. There is palpable momentum behind these topics, which will likely intensify at the 26th UN Climate Change Conference (COP26) in Glasgow this November.
Other highlights for me were the sessions on the future of education and work. I had the privilege of contributing to a panel dedicated to Reimagining Education, which emphasized the importance of adopting a farsighted approach with a focus on the skills that will prepare students for the future, such as: creativity and innovation, digital literacy, global citizenship, civic responsibility, and "learning to learn." Given the inevitability of continuous, rapid change, instilling these skills in students, even as early as primary school, will be essential. The discussion also emphasized the importance of providing access to quality education across the world, noting that new learning platforms developed in response to the pandemic are creating greater opportunities for more inclusive access.
Delivering the Reskilling Revolution and Harnessing the Fourth Industrial Revolution were two of many sessions that expanded upon the findings in the latest WEF Future of Jobs Report. According to the WEF, 94 percent of business leaders expect employees to learn new skills on the job, a significant increase from 65 percent in 2018. As we live and work longer, we must encourage both "work-integrated learning" and "learning-integrated work." Lifelong learning is no longer optional but essential for employers and employees alike.
From working remotely to balancing the converging demands of work and life, many employers are concerned about employees' mental health—a topic explored in Prioritizing Workplace Mental Health. While the pandemic has taught us some lessons, much of what we currently know is anecdotal, reminding us of the importance of conducting rigorous research and collecting data to inform policy design.
I concluded my virtual Davos experence with renewed optimism and am carrying forward many insights into how we can emerge from the pandemic stronger and better prepared.
One insight that especially resonated with me was shared in the session, Harnessing Technology for Environmental Sustainability. When asked what single action would have the most impact, one participant responded that it would be to provide access to education to all women in the world. 
I am reminded of how privileged we are in Canada, where the representation of women among those enrolled in higher education institutions nationwide is nearly 60 percent. I am also mindful that there is still much work to be done in many other parts of the world. 
To build back better together as a global community, women everywhere must be given the opportunity to play a leading role; increasing their access to education globally is an essential first step.  
Suzanne Fortier is the Principal and Vice-Chancellor of McGill University. In 2019, she was appointed Chair of the World Economic Forum's Global University Leaders Forum (GULF). She also co-chairs the Global Future Council on the NewAgenda for Education and Skills.