Beyond a Level Playing Field: Closing the Digital Equality Gap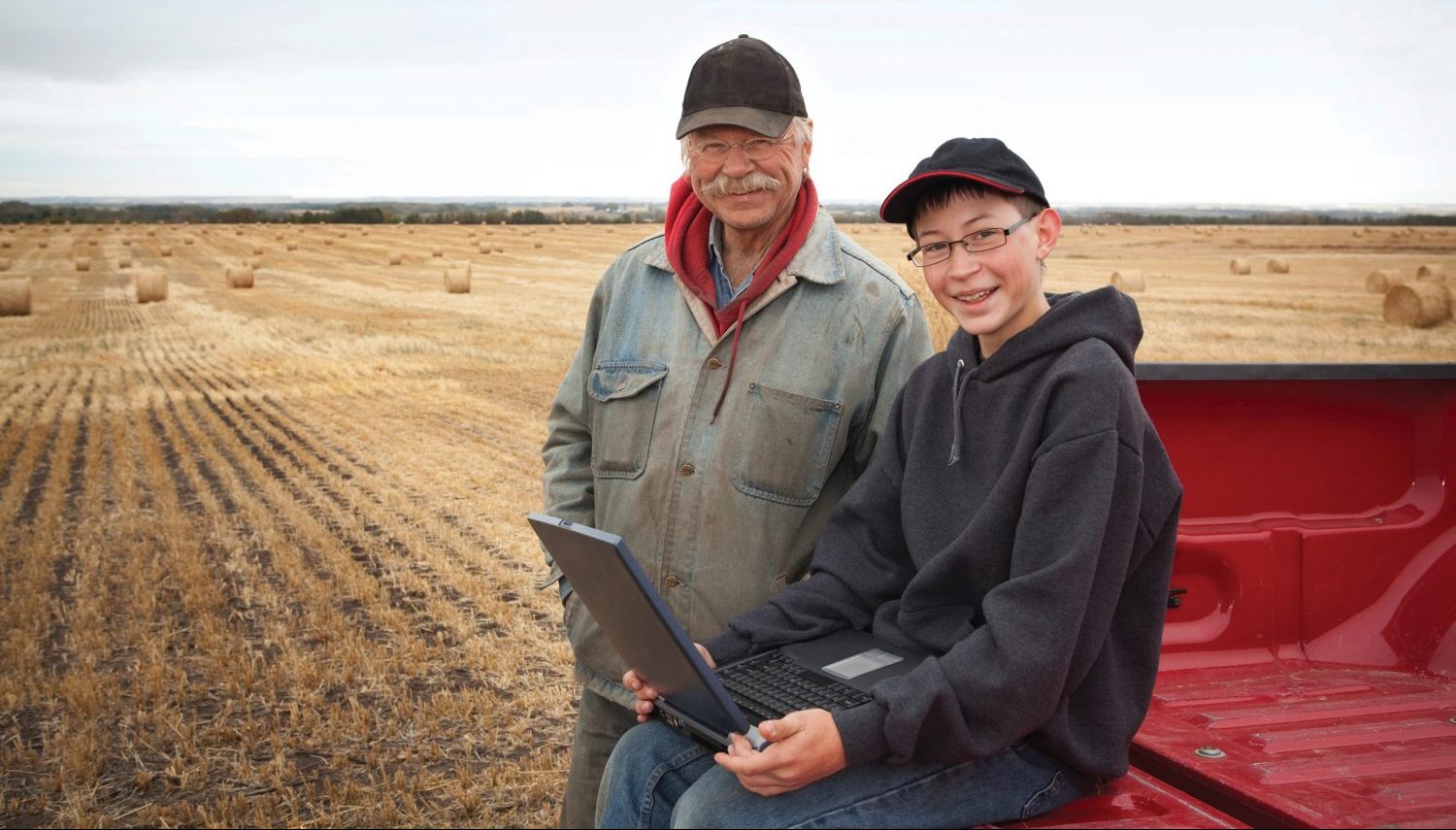 Guest Column / Teresa Marques
Much has been written about the societal inequalities that have been uncovered and exacerbated by the COVID-19 pandemic. The lack of access to affordable, reliable broadband—and the resulting digital divide—is one glaring example of an inequality with far-reaching implications in a world that is increasingly digital. For many Canadians, this gap denies them access to education, employment and health care—including the mental health resources needed so desperately by so many as the months of pandemic isolation drag on.
In a recent article titled The Case for Connectivity, The New Human Right, Anne-Marie Grey, the Executive Director and CEO of USA for UNHCR writes: "…digital connectivity should be a human right. It enables access to information, education and opportunity." I would argue that Canada is falling short of living up to the obligations created by that human right. 
It is also clear that our failure to embrace digital connectivity hurts our ability to innovate and compete in the world. We know that, along with factors like diversity, collaboration and curiosity, openness to technology is critical to building a culture of innovation. How can we expect to be a country of innovators if some of us don't have access to the most basic tools? 
Rural and remote communities, including First Nations and Inuit communities, are most at risk of not having access to broadband. The Canadian Radio-television and Telecommunications Commission (CRTC) recommends that every household have access to broadband within certain specifications (50 Mbps download speed/10 Mbps upload/access to unlimited data). According to the government's National Broadband Internet Service Availability Map, as of January 2021 86 percent of Canadian households have that level of service. However, that percentage falls dramatically to 40 percent in rural areas and is estimated to be as low as 30 percent in Indigenous communities. And those in rural, remote and northern parts of our country who do have access to the internet often pay far more than their urban/southern neighbours.
Where service is available, cost remains a leading barrier to access. The 2018 Statistics Canada Internet Use Survey reported that 94 percent of Canadians had home internet access. Among the 6 percent of Canadian households without home internet access, 8 percent cited unavailability of services as the reason, while 28 percent and 19 percent, respectively, cited the cost of either internet services or equipment as barriers to access.
One government response has been to set a goal of Canada-wide broadband by 2030. But, as the data show, the issue of digital equity goes beyond the provision of the infrastructure to deliver broadband services. It is not enough to level the playing field; we also need to ensure that everyone is given an opportunity to play.  
Access—in terms of both affordability for all and accessibility for persons with disabilities—and digital literacy, which is particularly an issue among Canadian seniors, are barriers to full engagement that the availability of broadband alone will not address. And it is here that the lack of digital equality intersects with innovation. If Canada is truly going to build a culture of innovation, then every citizen has to have access to all of the tools and skills they need to push boundaries, dare, learn and collaborate. 
There are a number of successful initiatives that we can look to for inspiration. The Connected North Network, launched by Cisco Canada in 2013 and now led and managed by TakingITGlobal, began with a single school in Nunavut. Today, 65 schools across Canada's North are connected to educational resources, including mentors, mental health and wellness sessions, sporting events, museums, tutors, and teacher training. It's not just the schools that have benefited from the connectivity; the entire community gains from upgraded networks. In March 2020, when schools closed because of the pandemic, TakingITGlobal was able to launch Connected North@Home, delivering programming to students in the safety of their homes. 
Connected North is not alone in innovating to offer new solutions to the complex and multi-faceted connectivity challenge. ReBOOT Canada provides equipment, training and technical support to low-income Canadians, as well as to charities and non-profits. And the Neil Squire Society works with partners in industry and government to find innovative solutions that allow persons with disabilities to access the assistive technology they need to participate more fully in society, including via computers. The Society also offers Digital Jumpstart, a free online program that helps persons with disabilities improve their digital literacy—another vital component of real digital equality. Also with a focus on digital literacy, Connected Canadians pairs volunteers and seniors (either one-on-one or in small groups) to help improve digital literacy skills and lessen social isolation. 
These organizations and many others are certainly having an impact and are helping to bridge the digital divide. But no single organization, and no single sector, will be able to do it alone. If we are going to be successful in addressing the numerous issues related to digital equality—infrastructure, affordability, accessibility and literacy—we will need a cross-sectoral approach, and one that is sustained over time. That means governments, universities, technology, community groups and NGOs working together to build a permanent bridge across the digital divide. At the Rideau Hall Foundation, we will continue to work with all of our partners to help build that bridge. With our focus on learning, leadership and innovation, we will continue to spotlight Canadian success stories, inspiring the next generation of dreamers and doers.
We will also continue to measure our progress. Our 2020 Culture of Innovation Report tells us that only 36 percent of Canadians feel that they have been taught how to be digitally literate and slightly more than half (57 percent) feel confident using digital tools and programs. But these national figures hide a wide generational divide. Digital literacy figures range from 50 percent for Canadians aged 18-24 to 21 percent for those aged 75 and older. The same disparity exists in terms of confidence using digital tools.
This means that a vast number of Canadians aren't comfortable using the online services and tools that have become a lifeline for so many during the pandemic. It means that some students aren't using online educational tools to their fullest potential; some workers are struggling with the tools they use to collaborate; people are unable to access online medical assistance; and already-isolated seniors are deprived of the tools that would connect them to others.
To truly unlock the innovative potential of all Canadians and achieve equitable participation, we have to work together across sectors to ensure everyone—regardless of age, ability, income and location—has the tools and skills they need to function effectively in the digital world. Only then will no one be left sitting on the bench. 
Teresa Marques is the President and CEO of the Rideau Hall Foundation.