Baird Demurs: The Conservative Race that Isn't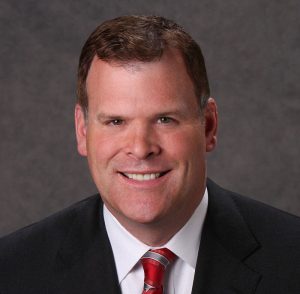 Wikimedia
L. Ian MacDonald
February 14, 2020
With John Baird standing down, that makes four first-tier candidates who've taken their names out of consideration before even entering the Conservative leadership race.
"I'm incredibly grateful for all the support that Conservatives from across this great country have offered in the last few weeks," Baird began in a three-part Twitter post Thursday evening, going on to say he was also "incredibly happy" with life after politics and "enjoying my work," concluding he wanted "to provide some clarity that I will not be standing for the leadership" of the Conservative Party.
And make no mistake, Baird would have been right there with Peter MacKay and MP Erin O'Toole leading a pack of also-rans and wanna-bes bidding for the Conservative crown, a race in which names must be entered by the end of this month.
Instead, he has joined Jean Charest, Rona Ambrose and Pierre Poilievre who announced on three consecutive days last month that they wouldn't be entering the race because of compelling personal or professional reasons.
Charest, leader of the former Progressive Conservative Party in his mid-30s, before leaving in 1998 to champion the federalist cause as Quebec Liberal leader and later three-term premier, looked at the advance coverage of his presumed candidacy and decided he didn't want to be the target of a drive-by shooting by the French-language media digging up stories of Liberal bagmen and rigged construction contracts during his time in office from 2003-12.
The silence of his wife, Michèle Dionne, was quite eloquent in the run-up to a presumed announcement of his candidacy. She was looking at it from the terrace of their winter home in Palm Beach. She may also have reminded him that he was making around $1 million a year practising international law at McCarthy-Tétrault in Montreal. That would do it. If she wasn't in, he was out.
Then Rona Ambrose, the former interim leader from 2015-17, running first in all the polls, and the presumed front runner. Even Charest was concerned about running against her. Such was her popularity among Conservatives that her weak French wasn't deemed a liability.
But Rona had also made a life after politics, with her husband J.P. Veitch and his teen-age children. She had highly remunerative boards such as Manulife and TransAlta, that paid the bills and enabled her to continue her important work as a champion of women and girls in the courts, as well as voluntary roles on policy boards in Ottawa and Washington. Clearly, as she said, she was enjoying Calgary and all the interesting things she was doing.
And then there was Conservative finance critic Pierre Poilievre, who seemed to have spent his entire life preparing a bid for the leadership. First elected at the age of 24 in 2004, and a six-term member of the House from the Ottawa region as he turned 40 last year, he seemed to have no other life, until he met and married a Senate staffer named Anaida Galindo in 2018, and they had a baby girl, Valentina, later that year.
Which, as it turns out, is why he's not running when everyone assumed he was in. He said he held his daughter in his arms and wondered how he would explain to her one day why he missed her youth because of his job. Well, everybody gets that.
And that was when the draft-Baird movement began. Once the minister responsible for the Ottawa region, he had done it all by the time he left in 2015. In two decades at Queen's Park and on Parliament Hill, "Rusty" Baird had been part of Ontario's Common Sense Revolution led by Mike Harris in 1995, and then minister of many portfolios under Stephen Harper beginning in 2006.
At first, it seemed Baird was there simply to do Harper's bidding, as president of the Treasury Board, where he brought in the Federal Accountability Act that slashed donation limits to federal parties from $5,200 to $1,100 per person, and imposed a five-year post-employment ban for former ministerial staff doing business with the government as consultants on behalf of clients. It was a stupid law that forced MPs to redouble their fundraising campaigns, and meant many good people wouldn't go into government because they couldn't work for five years when they left it.
But as foreign minister, Baird left a mark, announcing "no more honest broker" and the onset of a "principled" Canadian foreign policy. He led the government in condemning the Russians and Vladimir Putin for annexing Crimea and invading Ukraine. And he took on causes such as gay rights in Russia, and women and girls saying no to forced marriages.
But by the time he left in 2015, still only 45, Baird had also seen the death of Jim Flaherty, his friend of all the years since Queen's Park, and decided, as he said at the time, that he "didn't want to leave Parliament Hill in a coffin."
He moved to Toronto and joined the Bay Street law firm of Bennett Jones as an adviser, and joined boards such as Canadian Pacific and the Barrick Gold Advisory Board. And when he thought about it in recent days, Baird concluded that he didn't want to give it up, including his right to a private life.
Which leaves Peter MacKay, alone as the front runner, and far enough ahead that his team can't screw it up, even by running a really lousy campaign. From missed and mangled teleprompter text in French, to comms advisers shutting down TV interviews with the camera still turned on, the MacKay campaign has been incredibly inept.
Not having a credible threat, so far, to keep them on their toes likely won't help solve that.
L. Ian MacDonald is Editor and Publisher of Policy Magazine.