Arise, Hibernation Nation
After months of COVID quarantine, Canadians are warily emerging from their lairs. Longtime CBC anchor and national treasure Peter Mansbridge exhorts us to go forth and roam if we want to. Just wear a mask.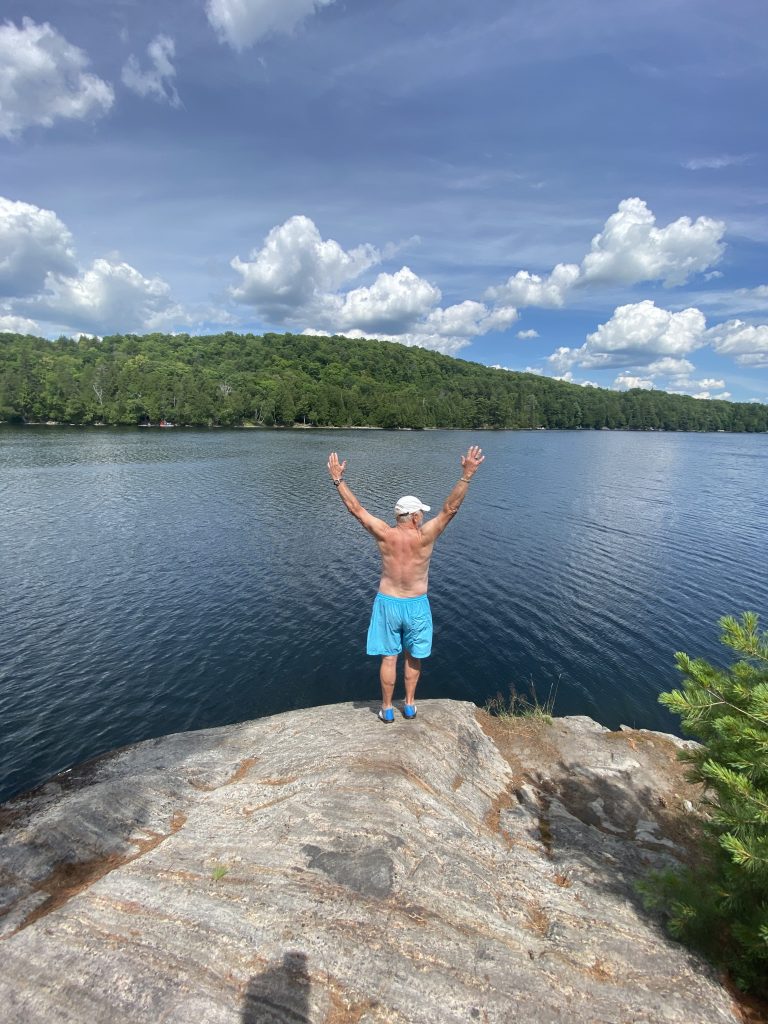 Peter Mansbridge
July 20, 2020
Canadians are hibernators. We are no different, really, from many of the animals that roam our wonderful land. For five or six months a year, we put on our long johns and basically say, "Wake me in April."
For some of us, that means lying on the couch watching hockey, cuddling up with a good book, or putting a log on the fire. Others are more ambitious, going out on the recreational trap line with fellow cross-country skiers, heading to the mountains for a little downhill, or to a frozen lake for some pick-up hockey. But even they are hibernators; they can't wait to end the day warm and ensconced against the early darkness.
So, when, in early March, the government and its health authorities told us to stay inside, stay away from our offices, schools, colleagues, classmates and self-isolate — to effectively quarantine — we did. And we didn't really mind. After all, self-hibernation is our natural state for that time of year.
But by the end of April, we were getting restless. The bear was waking up. It was time to get out, enjoy nature's sprouting splendours and embrace the kind of summer Canadians wave the flag for.
Not so fast: there would be restrictions. Stay away from others, by at least two metres. No concerts — in fact no crowds of more than a few dozen at most, in some places fewer. No indoor bars, okay maybe some indoor bars. No indoor dining, okay maybe some indoor dining. But definitely wear a mask.
We watched, baffled, as too many of our American neighbours rebelled against all the rules: "We're American. We're free. We can do whatever we want." And many did, provoking a second surge of the virus in which many more thousands have  died.
And what did we do? We are Canadian, and in overwhelming numbers we respect science and we listen to authority. For the most part, we have followed the rules and avoided crowds. There is a cost to that obedience though, and it has become our second challenge.
When we end hibernation each year, we become tourists in our own land. Ten percent of the jobs in Canada are directly related to tourism. One in ten jobs, suddenly threatened by the absence of Japanese coach tours in Banff, cross-border stag parties in Montreal and American retirees taking selfies on the granite boulders of Peggy's Cove. Canadians, meanwhile — many of whom have spent summers travelling outside the country — were now being asked to stay home. It's been a revelation for many, and a good one.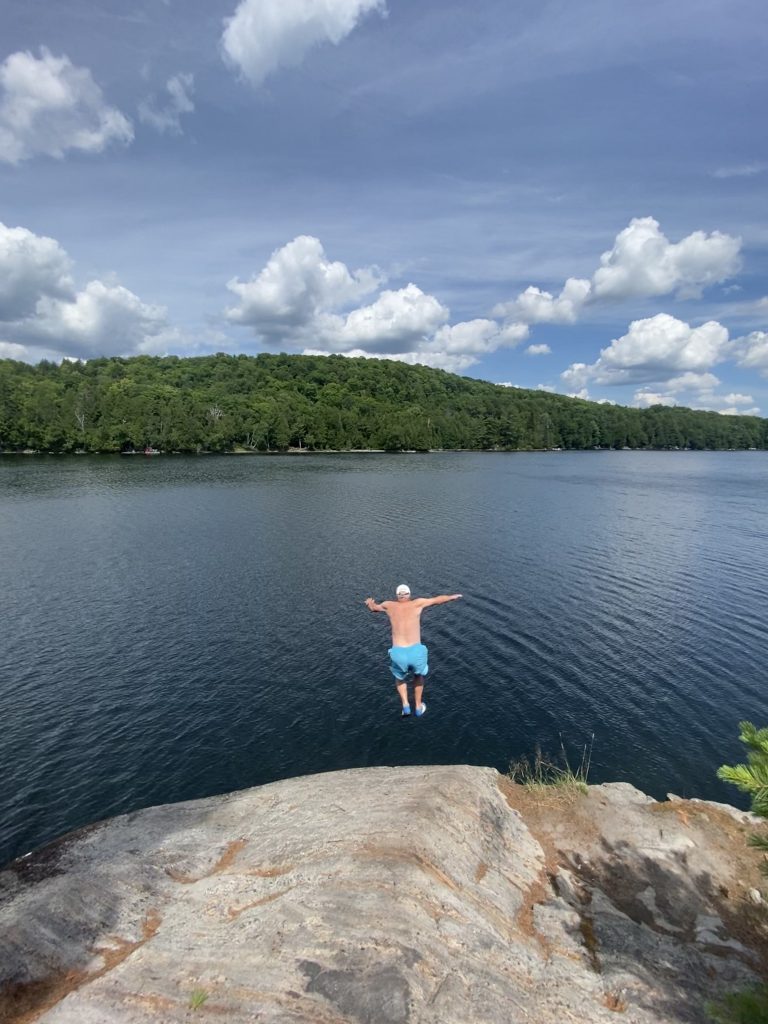 In early May, I got an email from my friend Ben Cowan-Dewar, the mastermind behind the spectacular Cabot golf courses in Inverness, Cape Breton. But Ben didn't want to talk golf, he wanted to talk about his other role, chairman of Destination Canada, a crown corporation focused on tourism.
Our chat led me to do a public service video about tourism in Canada. And the facts are revealing about our country and about us. In 2019, Canadians spent $36 billion travelling outside the country. If this year they spend 60 percent of that inside Canada, it will make up for all the money lost from closing our borders to foreigners, mainly Americans.
Where can you go and what can you see inside Canada? Are you kidding? Many Canadians are seeing their country as tourists for the first time, and they're impressed. While some travel restrictions do exist, even inside the country, there are still so many places to visit, from the buzzy St. John's eateries and rural screech-ins of The Rock to the breathtaking beaches and bike paths of English Bay. I've travelled the world a few times in my career and seen a lot of spectacular sights, but I still find what Canada has to offer in terms of both natural beauty and memorable experiences to be the best anywhere. There is not a corner of this vast land that you won't feel welcome in, and it's impossible to be bored by the places and people — especially the people — you'll encounter. Trust me, I've met thousands of them throughout my career and the ones I didn't interview as a journalist are still introducing themselves to me, every day.
There are 800 smaller communities in Canada that rely on tourism, and almost all of them are within a few hours' drive of major city centres. I live in one of them — Stratford, Ontario, home of the renowned Stratford Festival, North America's largest classical repertory theatre company and mecca to Shakespeare lovers worldwide. Terrific theatre, yes, but it's shut down by the virus for the year. Our town, like hundreds of others, has refocused to showcase fabulous parkland, great street dining, and a relaxed atmosphere.
We also have a cabin in the Val-des-Monts area of the Gatineau Hills north of Ottawa. It's a place where I've spent a good chunk of the summer for decades, and it relies — no less than Stratford does — on a seasonal influx to supplement its economic base of commuting public servants.
Across the country, micro-economies like these are counting on human mobility and spending to stay afloat. So, day trips to communities like Stratford or Quebec's "artist's paradise" of Baie St. Paul or breathtaking Whistler, B.C. can save jobs. Even if you jump in the car to enjoy a restaurant in the town just down the road from where you are now, don a mask and walk to your local diner or even order in, it can help.
The fact that two out of three restaurants in Canada could be out of business by the end of this year if we don't support them should be incentive enough. There's an old saying that applies to all the businesses and services that we took for granted before this pandemic, and that are now vulnerable: "Use it or lose it." More positively, there's an all-for-one sense of community to doing our part.
We won't know for a few months yet just how badly our tourism industry has been hit and whether Canadians rose to this challenge the way they have to so many others throughout this year. But there's more than money at stake here — it's reaffirming our faith and belief in our own country. "O Canada" is more than just a tune we sing along with at hockey games, it's an ode to a country we want to celebrate and protect.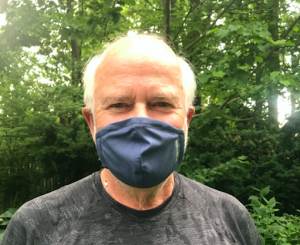 Contributing Writer Peter Mansbridge, former anchor of CBC's The National, lives in Stratford, Ontario, and summers in Val-des-Monts, in Quebec's Gatineau region.