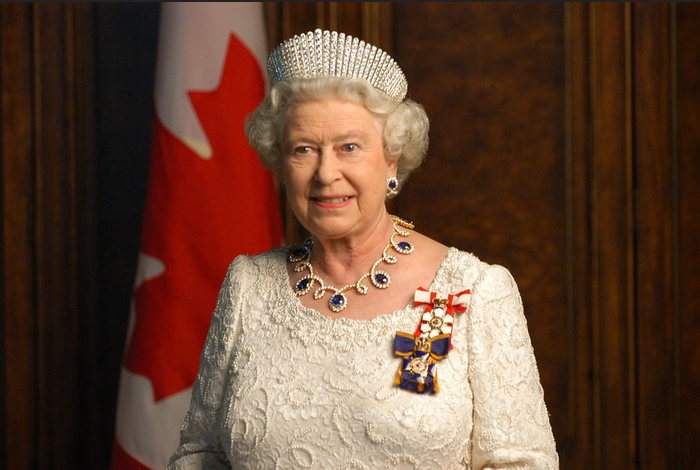 Government of Alberta, Flickr
L. Ian MacDonald
April 5, 2020
There are two things to know about the Queen — that she has an unmatched sense of occasion, and that no one tells her what to say.
As a leading member of the Commonwealth, Canada has been a significant beneficiary of both. She is a voice of unmatched personal and political experience. And her trademark attributes are grace and class.
When she first acceded to the throne 68 years ago, Winston Churchill was prime minister.  Louis St.-Laurent was prime minister of Canada. Justin Trudeau is her 12th Canadian prime minister.
As she put it in her Sunday address to Britain and the Commonwealth on the current pandemic: "It reminds me of the very first broadcast I made in 1940, helped by my sister. We, as children, spoke from here at Windsor to children who had been removed from their homes and sent
away for their own safety."
Nobody can write that sort of sentence for her. Prime ministers and their offices give "advice", as drafts for the Queen are called, but she alone decides what to say. I can attest to this, having written her speaking notes for state occasions in Canada during the Mulroney years.
If the occasion was a mere formality, as in "I now declare this bridge open," she would dutifully get through it.
But if given the opportunity and occasion to say something more meaningful, she always chose to do so.
In October 1987, she visited Quebec City for the first time in nearly a quarter century since the infamous Samedi de la matraque, in which local police pounded separatist demonstrators protesting her presence in the provincial capital.
While both the Fleet Street press and the local tabloids focused on the notorious events of 1964, she decided quite on her own to go beyond the perfunctory endorsement of the recent Meech Lake Accord we had written into her text.
"I want to be helpful," she told Prime Minister Mulroney. And so she was. The subsequent headlines sparked a fury among opponents of the constitutional deal, none more so than the former prime minister, Pierre Trudeau.
"Even the Queen herself is forced to say the accord is a good thing," Trudeau whined in his testimony to the Senate hearings on Meech in 1988. Trudeau had to have known better—no one puts words in her mouth.
In 1990, a Canada Day visit to Ottawa had been scheduled for her to proclaim the Meech Lake amendment to the Constitution with its "distinct society" clause for Quebec.
When it died only a week before, with two legislatures having failed to pass it within three years of its signature, it sparked an immediate constitutional and political crisis between Quebec and the
rest of Canada. She decided, quite on her own, that she wanted to be helpful again.
"I am not just a fair-weather friend," she said on Parliament Hill. "I am glad to be here at this sensitive time."
And she went on: "Knowing Canadians as I do, I cannot believe that they will not be able—after a period of calm reflection—to find a way through present difficulties."
Veterans of the Royal press corps later said they had seldom, if ever, heard her give such a clearly political speech. What they didn't know was that she had written it herself. I was holding the pen on that speech, and the first time I heard that part of it was when she delivered it, having checked it only with the PM.
In 1992, she returned to Parliament Hill for another Canada Day address, this time on the 125th anniversary of Confederation. Going over her notes during a meeting with Mulroney at 24 Sussex, she said to him: "Prime Minister, we really should say something about your peacekeepers in Yugoslavia."
She wrote the reference into her text as a marginal note, and it became the main applause line of the speech. Again, I was hearing it for the first time when she delivered it, and was left asking a
colleague: "Why didn't we think of that?"
Nearly 30 years on, she is still defining the moment. Her Sunday address was typically brief, only five minutes.  And while the working draft from 10 Downing Street would have included requisite references to social distancing, she had a way, as always, of making it her own.
"Although self-isolation may at times be hard, many people of all faiths, or of none," she said, "are discovering that it presents an opportunity to slow down, pause and reflect, in prayer or meditation."
And finally, from the woman who first spoke to the people as a girl, all those years ago, a comforting note of assurance: "We will be with our friends again, we will be with our families again, we will meet
again."
They could have cued the wartime music: "We'll meet again, don't know where don't know when, but I know we'll meet again some sunny day."
Only perfect.
L. Ian MacDonald is Editor and Publisher of Policy Magazine.