A Summer Road Trip: Resilience and Hope on The Rock 
Vianne Timmons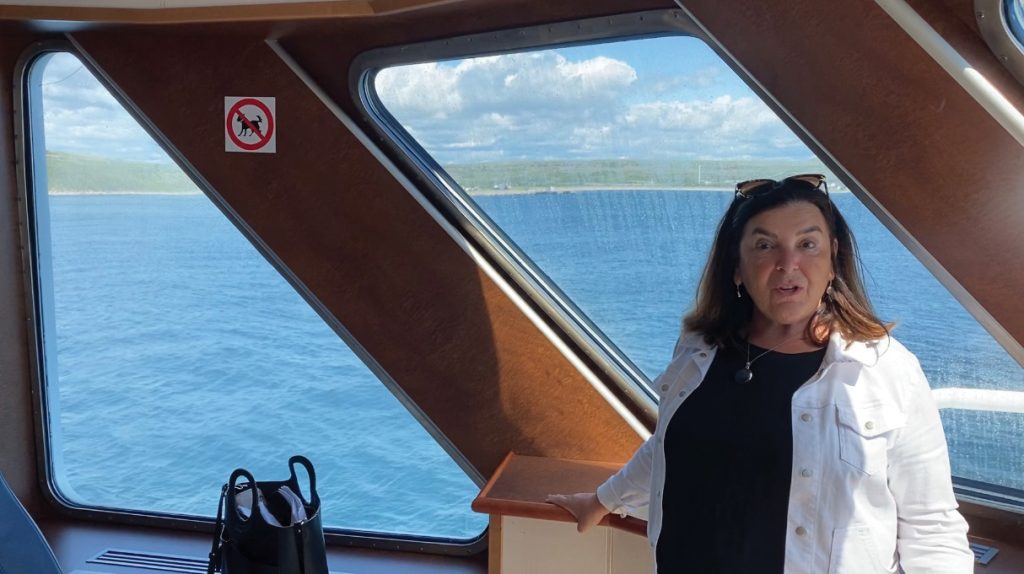 When I was turning 15, my family left Labrador and moved to Nova Scotia. This was one of the most traumatic experiences in my life. Growing up in Labrador was a wonderful experience. We did not have a lot, but we (six children) had a town full of large families, friends and activities. I can honestly say I had a fabulous childhood. 
I cannot say that about my teenage years. We moved the first of June and my parents decided we did not need to attend school as the year was almost over. That meant for three months I knew no one. It was a lonely time.
I share this because resilience comes from many places. It is often built from experiences that are positive, but also negative. These experiences can define us. Many people are experiencing things during this pandemic that will have a lasting impact on them. I hope resilience will help see them through.
I accepted a new job in December 2019 as President and Vice-Chancellor of Memorial University of Newfoundland in St. John's. I served as President of University of Regina for 11 years prior and had many great experiences during that time. In March 2020, there were a number of events planned at the University of Regina as a send-off, and events in April at Memorial to welcome me, including a formal installation. Due to the pandemic, all were cancelled. 
I had to self-isolate for 14 days when I arrived in the province, so I left Saskatchewan early and set up in an Airbnb in St. John's. I could work from home anywhere, so I finished my term at the University of Regina while in St. John's.
Relocating, buying a house and starting a new job during a pandemic was not easy. There were small challenges, such as being unable to get my Newfoundland and Labrador driver's licence, to bigger ones, like difficulty getting the internet hooked up in my home. These issues resolved themselves over time. But as you will read, not everyone can get internet issues fixed.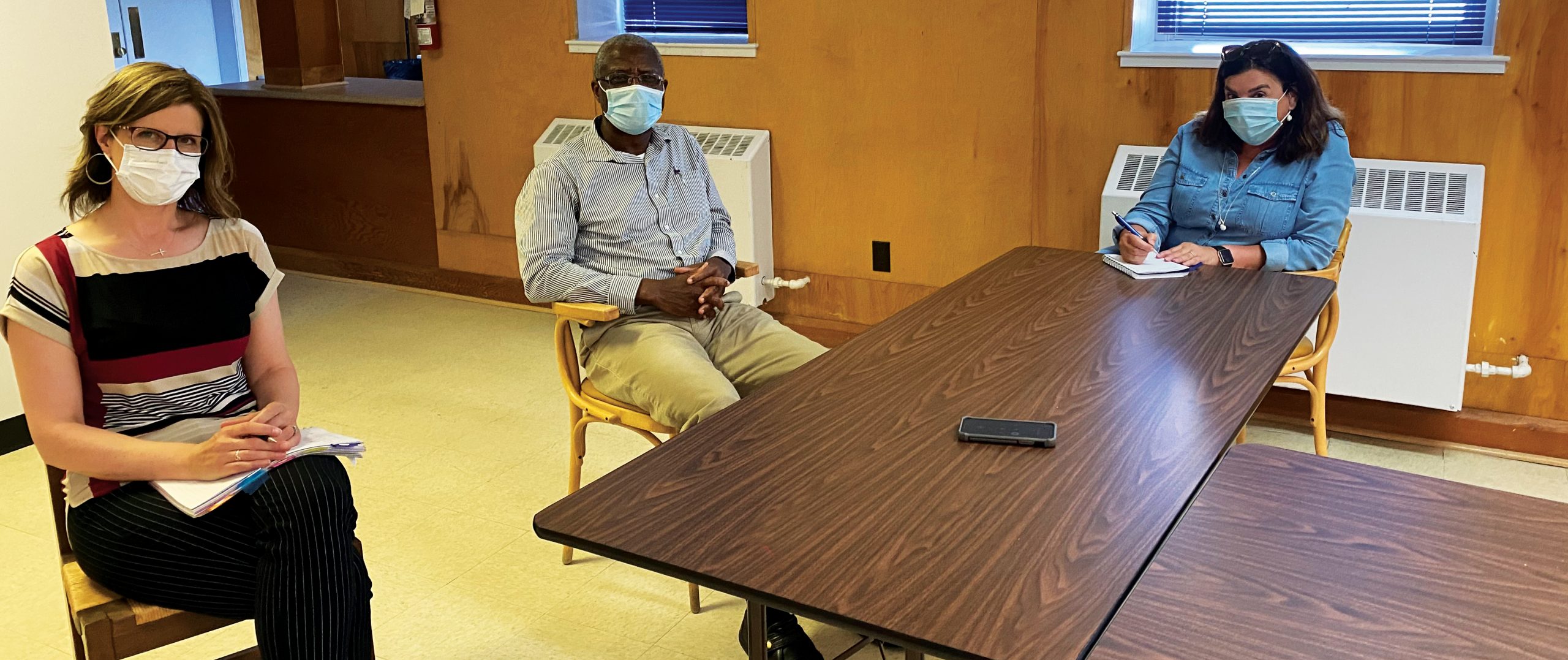 As a university president it is important to have a solid team. I am fortunate as I did inherit such a team. It is interesting that—as I had to work virtually—I did not meet the vice-presidents in person until the end of June. I realize now how important that personal contact is, as you learn so much from watching body language and interactions. I found that chairing Senate was also tricky, as there are close to 100 participants and I have not yet built relationships with faculty. 
As president, one of the things I enjoy immensely is walking through a campus, meeting faculty, staff and students. A challenge for me, as a new president, was how can I be visible? 
I did use Twitter, but not extensively. I decided on April 1, the first day on the job, to record a video. I filmed a brief amateur 20-second spot and posted it. I slipped during one of the takes, and decided to post that one, too. Posting little videos became a way to connect with the campus. People responded positively so I bought my first selfie stick. During these unusual times, we all have to adapt, learn new skills and connect in different ways.
Though unable to meet with students in person for the most part, as a president they are always on my mind. So, of course, I have been thinking a lot about the COVID-19 generation— the students of today who are missing milestones in their lives, such as graduation and attending university for the first time. They have to adapt, learn new skills and figure out different ways to connect. 
In early July, when Newfoundland and Labrador lifted some pandemic restrictions, I decided to venture outside of St. John's and see for myself how Memorial University is perceived by communities throughout the province, and if there are things we can do better. It was a month-long road trip during which my husband and I logged more than 6,000 kilometres, visiting our multiple campuses, training sites and research centres. I learned so much about the province, the university and, most importantly, the challenges our students are facing.
You can read about the Pye Farm in Labrador, you can view pictures of the Bonne Bay Marine Station and Aquarium or you can speak with graduates of the safety training program in Stephenville, but until you see it in person or speak to people on the ground, you do not realize the amazing work being undertaken and the impact it has. As a new president, it is important to see the campuses' multiple sites and meet the people who work there every day.
The most important aspect of the road trip was the discussions with students. Many live in Northern, rural or remote areas of the province. In a normal year, they experience challenges such as leaving their home communities, support networks and friends to attend university. They bear extra costs for accommodations and travel. 
Now, during the pandemic, they are anxious. Many could not secure employment during the spring and summer months as they had done in the past. They are struggling with internet accessibility and lack of peer support. They are finding solutions, such as logging on after midnight to get access to somewhat reliable internet, volunteering to gain experience when there is no employment and connecting with study groups online. 
Some students even moved to a different town to get reliable internet access. Their families have taken on the cost of housing, food and expenses so their children can start or complete university studies remotely. I met with one father in St. Anthony on the tip of the Great Northern Peninsula on the island of Newfoundland who has three daughters attending Memorial University. One daughter relocated to Corner Brook on the West Coast, 470 kilometres away, to access online courses. The other two daughters have had to figure out the best times to access the internet at home. 
On the road trip, I returned to my childhood home in Labrador. I stood in front of it and did a little video for Memorial. I was overwhelmed with memories and struck by the journey I had been on. Not just the month-long road trip across the province, but also the journey of my life that brought me back to the place where I started. It also made me think of our students and how this time will define them for the rest of their lives.
As I mentioned earlier, I learned about resilience from an early age. But I have learned more about resilience from this generation of young people. They are creative, innovative and many times frustrated. They have adapted to one of the most difficult periods in our lifetime. They are still optimistic about their future. The COVID-19 generation is learning about resilience in a complex world.
I have confidence in our future that this generation will leave our world better than we left it for them. I can't wait to see where they take us.  
Contributing Writer Vianne Timmons is the new President and Vice Chancellor of Memorial University in St, John's. Previously she was President of University of Regina.