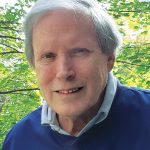 From the Editor / L. Ian MacDonald
Welcome to our look ahead to A Pandemic Budget, our cover package on the first federal budget in more than two years, one that has been shaped by the unprecedented events and circumstances arising from the coronavirus pandemic. 
So, not just any budget, but as Finance Minister Chrystia Freeland put it, "the most significant one of our lifetimes."
The Spanish Flu pandemic following the First World War and the Great Depression are the only comparable health and economic crises in our history, and they didn't occur simultaneously as this one has in the last year, leaving more than 22,000 dead (at this writing) Canadians in its wake in two waves, with a dread that a third pandemic surge may result from highly communicable variants. As for the economy, with millions of Canadians losing their jobs, entire industries shut down, and provinces in varying degrees of lockdown, the federal government has faced two major issues.
First, how much money to throw at the problem, and second, how to acquire and distribute enough vaccines to meet the needs of Canadians.
From his post as president of the Institute of Fiscal Studies and Democracy, the redoubtable Kevin Page and his University of Ottawa team—he's joined by fourth-year economics students Donya Ashnaei and Elo Mamoh—offer their look ahead to Budget 2021 in two outstanding articles, one on debt sustainability and the other on flexible fiscal frameworks. 
With Canada and the US both attempting to stimulate economic recovery while maintaining debt within sustainable levels, the question is whether Europe is on the same page. In a letter from London, Jeremy Leonard and Angel Talavera of Oxford Economics offer their thoughts.
Former Privy Council Clerk Kevin Lynch and communications consultant Paul Deegan write that "We are at war on two fronts—against a virulent pathogen and against a pandemic-induced recession—but not always on a war footing." 
Shachi Kurl, president of the Angus Reid Institute, checks in with new polling numbers reflecting how Canadians feel about the government's handling of the vaccine rollout, and whether they blame the prime minister for delays, in a Mood of Canada piece.
In Canada and the World, former Canadian high commissioner to the United Kingdom and former ambassador to the European Union Jeremy Kinsman considers the question of what's next after Brexit for the UK and the EU. 
In a world where turmoil is the new normal, the return of normal American leadership is a welcome development, writes former Foggy Bottom official Sarah Goldfeder, now an Ottawa-based policy consultant. As Goldfeder writes of The Biden Agenda: "Rebuilding and buttressing alliances will be critical."
McGill Principal Suzanne Fortier checks in with her annual World Economic Forum dispatch, this year a Letter from Virtual Davos, from her own office in Montreal.  
With the much-awaited release of Ottawa's new working paper on updating the Official Languages Act, Stéphanie Chouinard looks at the emphasis on protecting and promoting French in the federal context, with Quebec on the verge of reinforcing Bill 101, its Charter of the French Language. This in a minority Parliament, with the Liberals, Conservatives and Bloc Québécois all hoping to win more seats off the Island of Montreal in the next election.
Dalhousie University's Lori Turnbull writes of a testing time within the political Atlantic Bubble. Outgoing Nova Scotia Premier Stephen McNeil allowed that he was tired of the job months before leaving on February 23, with Iain Rankin replacing him as premier. Onward, sort of, in the pandemic.
And columnist Don Newman looks at the lessons from the pandemic for  Canadian diplomacy, especially how Ottawa might strike a balance between an intelligent China policy and securing the release of the two Michaels—Michael Kovrig and Michael Spavor—as diplomatic hostages of Beijing. 
Finally, in Book Reviews, we offer two reviews of important titles for the spring season. Contributing Writer Graham Fraser considers Norman Webster's memoir of a lifetime in journalism, Newspapering: 50 Years of Reporting from Canada and Around the World. As Fraser notes: "this wonderful collection captures the essence of Norman Webster: cheerful, well-informed, shrewd, honourable—and highly competitive." 
And Supreme Court Justice Rosalie Abella weighs in with an opinion on Eleanor, the David Michaelis bio of Eleanor Roosevelt. America's First Lady in more ways than one, but equally a champion in her own right of the suffering and dispossessed, including the judge's own family of Holocaust survivors, who emigrated to Canada from post-war Germany not long after their displaced persons camp was visited by Eleanor. 
Enjoy.