A Different Normal and the Tory Leadership
From the Editor / L. Ian MacDonald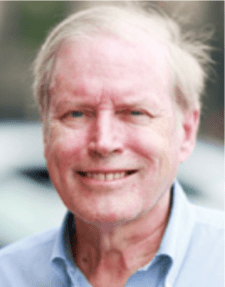 Welcome back to the fall 2020 semester of politics and policy in a world transformed from the one we used to know. With a post-pandemic reality not settled yet, this is not a new normal we're living in now, but it certainly is a different one. We're looking at the economic and social aspects of that in our extensive cover package.
We're also looking, in that very context, at the outcome and outlook for the Conservative Party of Canada and its new leader, Erin O'Toole, as he becomes leader of the Opposition in a minority House.
And we're just weeks away from a momentous US presidential election in which Donald Trump—the most divisive and disreputable figure of the modern era—will either win a second term or be sent packing by American voters.
Looking at that different normal, Kevin Lynch and Paul Deegan ask how the global economic narrative will evolve, and in what geopolitical context. And as they note: "The nature of work has changed more in the last six months than in the previous 20 years."
Looking at the Canadian fiscal framework, former Parliamentary Budget Officer Kevin Page has never seen anything like the stimulative deficits of Ottawa's pandemic response. Even with a deficit of $343 billion in the summer update, he notes that Canada's low debt-to-GDP ratio gives Ottawa a margin of manouevre. As he writes: "The economics of deficits have changed. With next-to-zero interest rates and no inflation in near sight, there are virtually no bottom-line balance sheet impacts of running larger deficits." 
How are Canadians feeling about life in the pandemic, and the prospects of moving beyond it? The Angus Reid Institute's Shachi Kurl has some attitudinal data to provide us with a look at the mood of Canada going into the fall.
How has daily life changed in the pandemic? Just look at the clothes we're wearing, and not. As Bob Kirke and Elliot Lifson of the Canadian Apparel Federation note: "Canadians haven't been going to work, and they don't need to dress up to work from home." That's a big problem for Canada's $30 billion clothing industry.
Memorial University's new President, Vianne Timmons, took a month-long summer tour of its campuses across her home province of Newfoundland and Labrador, and was struck by the resilience of the people.
One of the consequences of the pandemic has been money flying out of Ottawa, with little due diligence or attention to how it's spent and who manages it. The WE Charity scandal has provided some damaging answers. When the PM's mother is paid $250,000 plus expenses for speeches, everybody gets that. Dalhousie University's Lori Turnbull considers the broader political ramifications, now including prorogation.
Looking at the outcome of the Conservative leadership race, strategist Yaroslav Baran offers a 9-point check list of priorities for the new leader. He'll have everything on his plate, including the challenge of bringing moderate and social Conservatives together. Geoff Norquay looks at exactly that, with a keen eye on history, and the imperative of uniting the party as Brian Mulroney and Joe Clark did by becoming close partners following the divisive 1983 leadership convention, enabling the Tories to sweep the country the next year. And Jaime Watt observes: "O'Toole has earned his win." But with serious economic and social post-pandemic challenges "well beyond the usual uphill battle facing a new leader."
And former Conservative MP Lee Richardson writes of the passing of a beloved member of the Conservative family. Jock Osler advised both Clark and Mulroney. His life itself was a lesson in collegial unity.
On the race for the White House, we offer important insights shared by experienced Washington hand Sarah Goldfeder, a State Department alumna. Our columnist, Don Newman, himself a former Washington correspondent, joins the conversation with Beyond the Election, the China Card.
Finally, in Canada and the World, Assembly of First Nations National Chief Perry Bellegarde shares his informed perspective on why Indigenous self-policing is so successful, in contrast to the troubles of racial minorities with conventional
law enforcement.
On the 25th anniversary of the 1995 Quebec referendum, author and journalist Graham Fraser looks back at how it changed both Quebec and Canada. And Jean Charest, keynote speaker at the historic rally of 100,000 people that may have saved the No campaign, offers his memories of that day marked by an overriding question of country.